Wood industry suppliers collaborate, donate and make supplies for children's cancer camp
July 18, 2019 | 1:03 pm CDT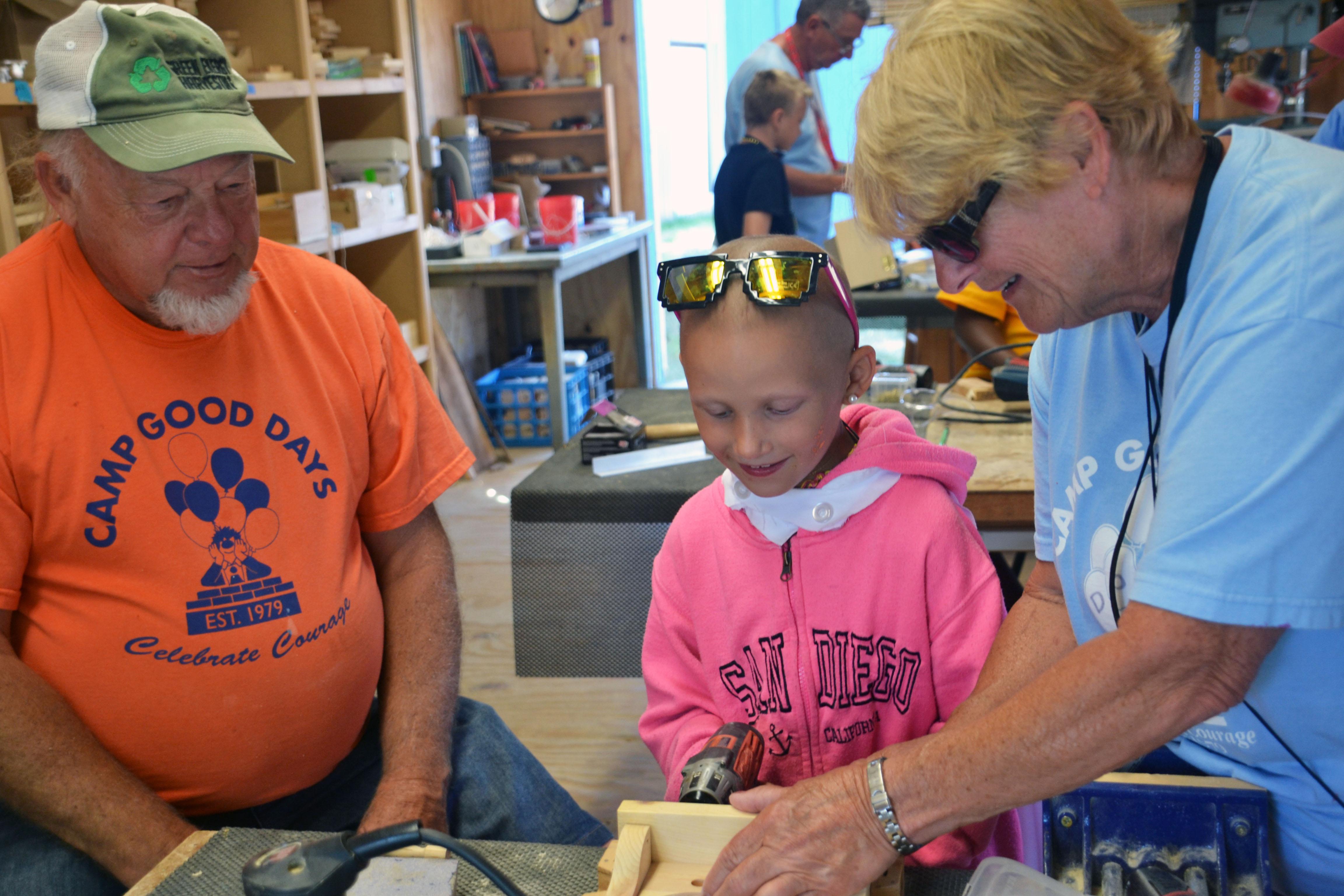 LAS VEGAS - Several woodworking industry suppliers are helping out Camp Good Days - a children's camp for cancer survivors - at this year's AWFS show.
A demo project for the New York camp, which helps children with cancer or those who have (or have lost) a parent or sibling with cancer, will be showcased. Colonial Saw, Komo, Lamello-Striebig, and Universal Forest Products will all play a role:
Two camp representatives will be at Colonial Saw's booth to explain the camp and show how Lamello's P-System connectors work for the campers and their projects. In addition, Colonial Saw will be cutting 6mm plywood bottom pieces on a Striebig Control vertical panel saw, Komo (booth 9707) will be running one of their CNC routers full-time producing needed parts, and Lamello will be producing more than 1,000 tool totes and small caddies for the campers. Universal Forest Products is also on board, donating 130 sheets of 15mm Baltic Birch ply and 65 sheets of 6mm Baltic ply for Komo's demos.
The partnership began in 2017 when Colonial Saw, a U.S. importer of Lamello tools, ran a contest among their customers to discover innovative uses of the Lamello P-System joinery application. A surprising entry in that contest was Camp Good Days.
Jerry Romanowski and other volunteers run the woodworking program at Camp Good Days for their campers to help get their minds off their treatments, or in some cases, their loss. He cuts wood components in his personal basement shop and brings them to the camp for the children to sand, paint and assemble. Projects include bird houses, keepsake boxes, and step stools. Together they create more than 600 projects each summer.
"I was so pleased to see Jerry's entry in our contest among many other creative submissions from all over the country," said Chris Hofmann, Lamello U.S. product manager at Colonial Saw. "It brought his and the camp's efforts to my attention. I knew that my colleagues at Lamello back in Switzerland would appreciate this particular customer as well!"
However, since campers come from all over the US and the world, getting their projects home on an airplane was a problem in the past. Then, Romanowski discovered the Lamello P-system and the Clamex P-14 connectors, which enable projects to be flat-packed and sent home in their suitcases ready to re-assemble.
Romanowski's story and the camp's efforts resonated with Lamello AG, which now supports Camp Good Days with free P-System connectors, tooling, and accessories.
"When I saw their contest entry, I knew they were something special," said Marco Ress, Lamello International Area Sales Manager. "No child is ever turned away and services are free thanks to the support of many individuals and businesses. Woodworking is in our DNA and we wanted to help them succeed."
"It's a true collaboration between four companies who came together to give children the opportunity to regain some of the fun and camp experience that cancer has taken away from them," said Hofmann.
Have something to say? Share your thoughts with us in the comments below.