Wood flooring giant AHF acquires Crossville, enters tile market
October 30, 2023 | 10:10 am CDT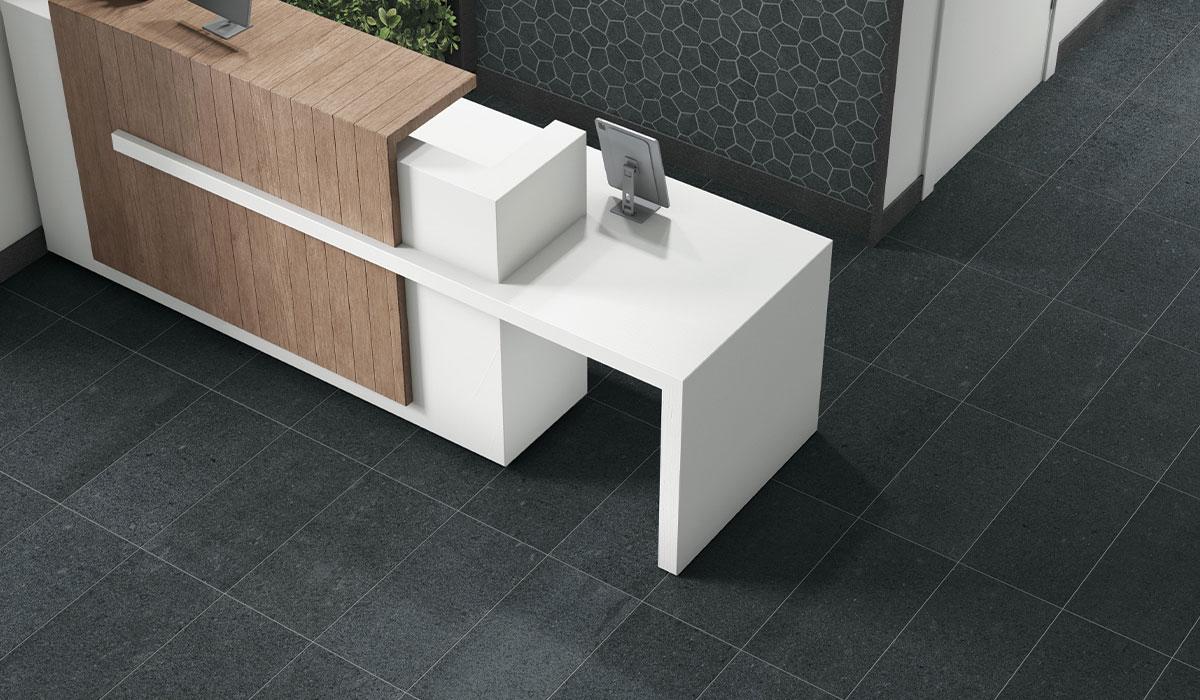 MOUNTVILLE, Penn. - Hard surface flooring giant AHF Products announced it has purchased the assets of Crossville Inc., from the Curran Group, a family-owned, privately-held company. The acquisition moves AHF into a leading position in the fast-growing tile sector.
Terms of the acquisition, announced Oct. 13, were not disclosed. This marks AHF's fifth acquisition in less than five years; the company previously acquired LM Flooring® in 2019, the Parterre® and American OEM™ brands in 2021, and Armstrong Flooring™ in 2022.
AHF President and CEO Brian Carson said the acquisition of Crossville adds a vital piece to AHF's strategic platform  He cited Crossville's strong customer relationships, its U.S. manufacturing and product design strength, and the company's winning culture as factors in the decision.
"Crossville is one of the most highly regarded brands in commercial and residential tile products, with widespread distribution, premium products, and a blue-chip customer base," Carson said. "Adding a well-known and trusted brand like Crossville is a terrific complement to our legacy brands which include Bruce and Armstrong Flooring. Today, we are a more valuable supplier because we can package the high-touch service that our customers know us for with an even more diverse product offering."
"We knew that AHF Products was the perfect fit, and the best path forward for our employees and customers. We looked for characteristics that aligned with our culture and core values. AHF and Crossville share a dedication to upholding the high standards and valued services that have shaped both of our businesses throughout the years," said Greg Mather, Crossville president and CEO. "This is truly a win-win outcome for everyone involved."
Established in 1986 as America's first large-format porcelain tile manufacturer, Tennessee-based Crossville manufactures a comprehensive line of porcelain, ceramic, stone, and accessories for both residential and commercial applications, including floors, walls, and countertops.
This will be a seamless transition for customers, and investments will be made in the Crossville brand to expand its product offering and reach, the two teams said. Carson added, "Collectively, we will be a stronger, more capable organization with the ability to serve all our customers more effectively."
Including Crossville, AHF now operates 13 facilities – 12 in the United States and one in Cambodia – and has more than 3,000 employees. The company is also investing in state-of-the-art manufacturing facilities.
Headquartered in Mountville, Pennsylvania,  AHF Products' residential flooring brands include Bruce®, Armstrong Flooring™, Hartco®, Robbins®, LM Flooring ®, Capella®, HomerWood®, Hearthwood®, Raintree®, Autograph™, Emily Morrow Home™ and tmbr®. Its commercial brands include Bruce Contract™, Hartco Contract™, AHF Contract™, Armstrong Flooring™ and Parterre®.
Have something to say? Share your thoughts with us in the comments below.