WMIA presents 2022 Wooden Globe Awards
May 5, 2022 | 8:41 am CDT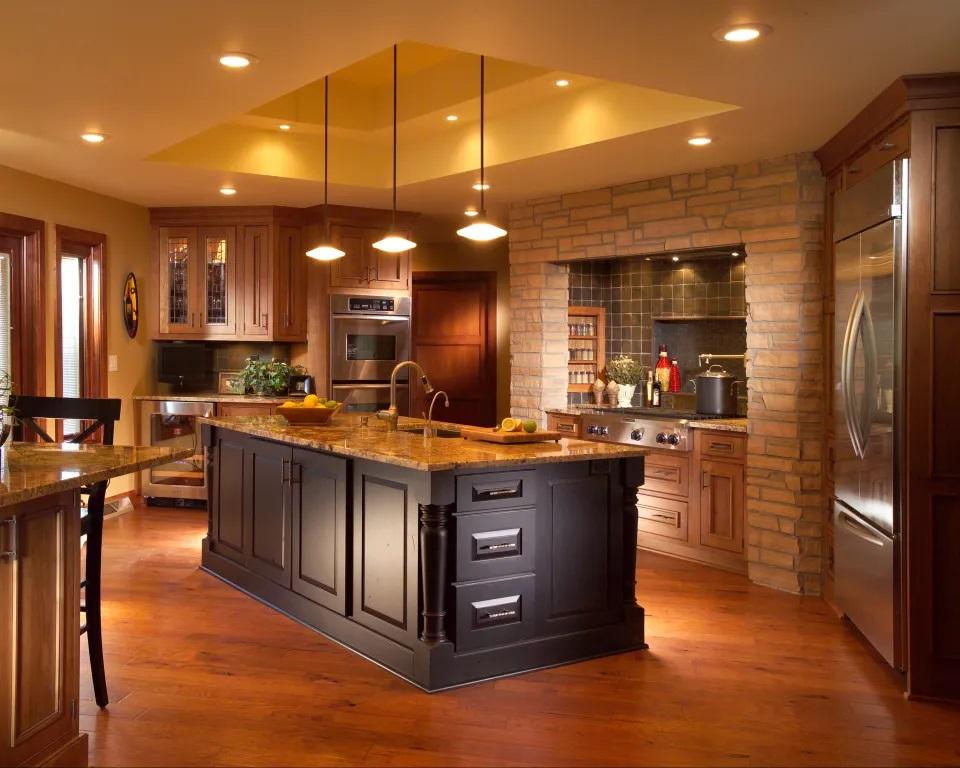 Alexandria, Va. -- The Woodworking Machinery Industry Association (WMIA) has named its 2022 Wooden Globe Awards, presented at the 2022 Woodworking Industry Conference, May 3-6 in the Bahamas.
The recipients were: 
Innovation of the Year: Crestwood Inc.
Commitment to Excellence Through Technology: Jack Daniels/Brown-Forman
Educator of the Year: Marvin
Innovation of the Year
Crestwood Inc.
The "Innovation of the Year" award is presented to a company that currently produces a unique and innovative wood-based product or utilizes an innovative process to produce a wood-based product using high technology machinery supplied by one or more WMIA-member companies.
Founded in 1969, Crestwood, Inc. is a second-generation furniture manufacturing business based in Salina, Kansas. The company began as a small cabinet shop serving the local market, and today is a fully integrated manufacturer. Crestwood has one of the country's most modern woodworking facilities with 300,000 sq. ft. of state-of-the-art production space, accommodating nearly 200 skilled employees.
Crestwood's Innovation of the Year, the iBotic, allows Crestwood the opportunity to improve quality and finishing consistency while reducing coating material consumption when compared to the use of pre-existing traditional automatic reciprocating spray machines and manual spray booths. The iBotic gives total control of how the coating is applied which results in less rework, improved quality, and reduced waste.
In addition to its WMIA award,  the company was also named to the FDMC 300 ranking of top wood product companies. In 2021, the company ranked 280 with approximately $13.8 million in sales.
Commitment to Excellence Through Technology
Jack Daniels/Brown-Forman
The "Commitment to Excellence through Technology" award seeks to recognize companies that continuously invest in the most recent woodworking machinery technology. The recipients of this award are companies that provide a shining example that continued investments in high technology machinery provide the necessary competitive advantage to compete successfully in today's global market.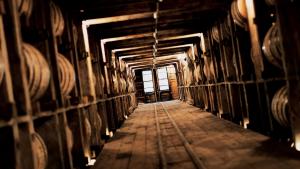 In 1941, Brown-Forman purchased the Labrot & Graham distillery (renamed Woodford Reserve distillery in 2003) and went on to acquire the Jack Daniels distillery in Lynchburg, Tennessee in 1956. By 1960 Brown-Forman had recorded net sales of over $100 million; just 40 years later the figure had reached $3.5 billion. Brown-Forman is one of the few spirit companies that own their own cooperages and makes their barrels.
By investing in automation and being committed to excellence through technology they reduced labor by approximately 100 people and can produce over 2000 barrels per day. They are also building better barrels that have a direct result in higher volumes of whiskey and bourbon.
Educator of the Year
Marvin
The "Educator of the Year" award acknowledges an educational institution or company with a structured curriculum tailored to training individuals for careers in the woodworking industry. These recipients are advocates for the industry and work to enhance the lives of others by sharing the opportunity and knowledge of the wood industry.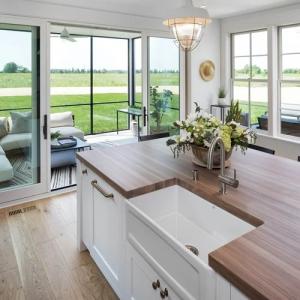 All courses at Marvin are designed to allow the student to further their education/career at a pace they are comfortable with. Mentors are available at Marvin Windows to assist students with their learning and their path forward. The learning considers what they already know and what they want to learn. Advanced Resource Center for Innovation and Education (ARC) is located right in Warroad and is easily accessible to full-time workers.
This program is a competency-based education (CBE) model. The student is given credit for what they already know – allowing them to move through courses in a timely manner. Students learn at a pace that works for them and their schedule. Help is available for them at ARC with an onsite instructor to assist them. The program is available to full-time workers and high school students.
Marvin, a manufacturer of windows and doors based in Warroad, Minn., ranked 16th on the FDMC 300 with approximately $1 billion in sales. 
Have something to say? Share your thoughts with us in the comments below.