Wilsonart joint venture with Hanwha Solid Surfaces on 125,000 sq.ft. plant
July 11, 2017 | 6:04 pm CDT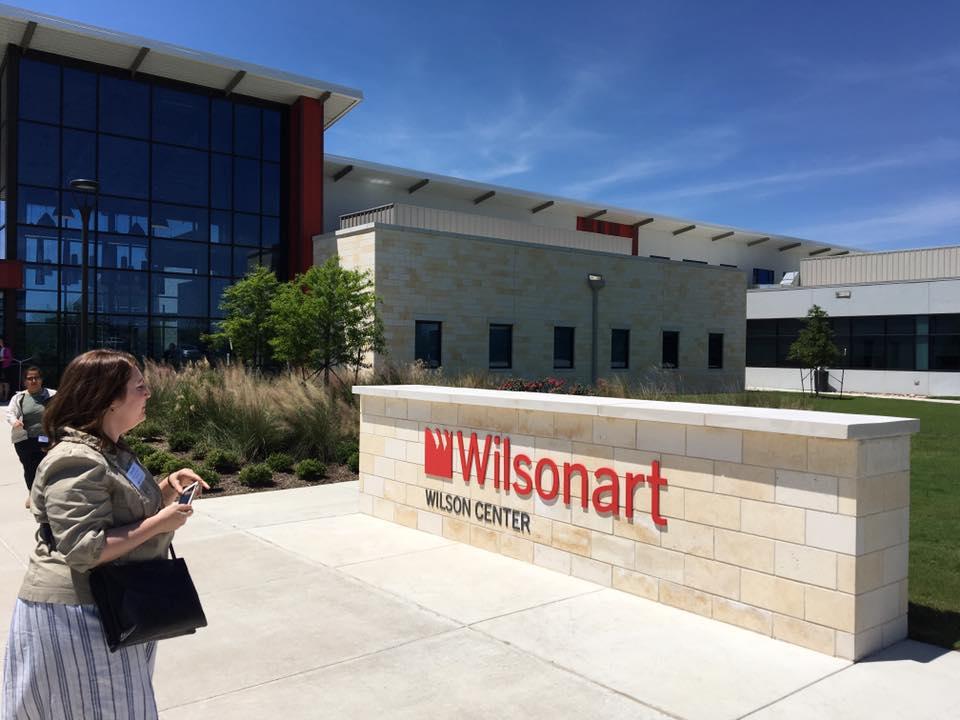 Photo By Bill Esler
TEMPLE, Tex. – Hanwha L&C Corporation and Wilsonart Engineered Surfaces announce a joint-venture agreement to build a manufacturing facility in Temple, Texas, supporting expansion and growth of the Hanex Solid Surfaces and Wilsonart Solid Surface product lines. The more-than-125,000 square foot, state-of-the-art facility provides both companies with added capacity and onsite product development capabilities to service their respective North American solid surface customers.
As the demand for solid surface products increases in the commercial market, both Hanwha and Wilsonart experienced a need to expand production. Additionally, the new facility gives both brands the ability to maximize product availability, proximity to customers and better serve the solid surface market with locally made products.  
"Manufacturing in Temple, Texas, where Wilsonart's North American business is based, makes perfect sense," says Andrew Korzen, Vice President, Product Management for Wilsonart® Solid Surface and Wilsonart® Quartz. "It supports our strategy to expand our Engineered Surfaces product platform, and represents a significant commitment to our Solid Surface program."
"The timing of this initiative coincides perfectly with our renewed strategic focus on the solid surface market," says Steve Becker, Vice President, Corporate Sales and Marketing for Hanwha Surfaces. "Additionally, we will have a second production line for our HanStone Quartz brand operational in September. It is our strategic vision to move our manufacturing to North America to create synergies not only for Hanwha, but also for our customers across all sectors."
Hanwha Surfaces, based in Atlanta, sells and markets high-quality surfacing products under HanStone Quartz and Hanex Solid Surfaces brand names. HanStone Quartz is the company's flagship product that led to the opening of a state-of-the-art 200,000 square foot manufacturing facility in London, Ontario, Canada. Hanwha Surfaces is the North American subsidiary of Hanwha Living & Creative (Hanwha L&C), an international corporation. The entire collection of Hanwha Surfaces products can be viewed by visiting the Hanwha Surfaces website at
www.hanwhasurfaces.com
.
Hanex Solid Surfaces continues to create and deliver some of the most durable, stylish products on the market - which are as versatile as they are attractive. The surfaces are stain-resistant and nonporous, making them the ideal material for commercial applications. To view Hanex's newly launched designs and the entire spectrum of colors visit
www.hanexsurfaces.com
.
Wilsonart manufactures and distributes High Pressure Laminate, Quartz, Solid Surface, Coordinated TFL and Edgebanding and other engineered surface options for use in furniture, office and retail space, countertops, worktops and other applications. Operating under the Wilsonart, Resopal, Polyrey, Arborite, Laminart, Ralph Wilson, Bushboard and Durcon brands, the company continuously redefines decorative surfaces through improved performance and aesthetics. 
Wilsonart Solid Surface, introduced in 1990, features an evolving collection of design and color options, including popular large-scale movement patterns and elegant, low-contrast designs, all with coordinating integral sinks for commercial and residential use.
 www.Wilsonart.com/solid-surfaces.
Have something to say? Share your thoughts with us in the comments below.