Willy Volk, founder of European Woodworking Machinery Co., dies at 87
September 8, 2020 | 11:05 am CDT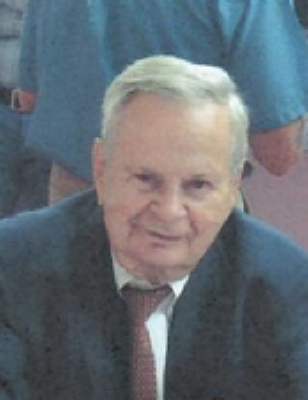 Willy Volk, who was one of the pioneers in importing industrial European woodworking machinery to the United States, died unexpectedly on July 16. He was 87.
Born on October 1, 1932, to Konrad and Elise Volk in Bad Koenig, Germany, Wilhelm "Willy" Volk grew up in Germany after World War II. The best available job opportunity at that time was as a cabinet maker. After completing a three-year apprenticeship, he earned his bachelor's degree. To further his craftsmanship a few years later he took a job in Switzerland and after eight years there he decided to find more challenges in the United States, but not before completing his studies as a Master Cabinetmaker.
Willy arrived in New York in July 1964 and found work as plant manager at Ridgewood Art Woodcraft, a manufacturer of high-end office furniture. During the five years he held that position, we was lauded for improving production flow and quality of the furniture by introducing new and more efficient German machinery. The experience led to his decision to become a woodworking machinery dealer.
In 1965, during a visit to Germany, Willy met his future wife, Ingrid Striedinger, and after many years of writing to Willy every week and receiving an answer maybe every four or five weeks they married in February 1970. Ingrid joined Willy in New York in August 1970 and only a week after her arrival they founded their company: European Woodworking Machinery Co. The first German company Willy represented was TORWEGGE, and the first machine Willy sold was to Rishel Furniture of Williamsport, Pennsylvania, which had a new subdivision in Louisburg, North Carolina, where the new machine was installed. During that time Ingrid flew down from New York to stay a few days with Willy. They both found the Louisburg area very inviting and moved to Louisburg in December of 1970.
Their business developed slowly but steadily and after five years they were able to buy a farm near Franklinton, which they later called Hill & Dale Farms. This was the ideal place to set up their machinery building, show room and office.
In the years to come, European Woodworking Machinery Co. represented as many as seven of the best-known German woodworking machinery manufacturers. Customers included major furniture manufacturers the likes of Broyhill, Henredon, Hooker, Thomasville, Steelcase, and Stevens Industries, to name a few. It was of most importance to Willy to offer the best equipment for the job and stand behind and support it by having a well-established parts department and a well-trained service team to back up what he sold. Willy and Ingrid said they could not have been as successful as they were without the support of their employees, some of whom worked with the company for as many as 40 years.
Outside of the woodworking industry, Willy enjoyed outdoor sports. In his youth he was a very active soccer player and in time even got his referee license. During his stay in New York, he and his roommate Ernst and best friend Rosalie played tennis. While in Switzerland, he spent every spare minute fly fishing trout. In North Carolina, having a nice pond on the farm, many a time before having to go onto another sales trip he would run down to fish, if only for a short time. As he got to know folks in North Carolina, he was introduced to hunting; his first experience was a rabbit hunt, then dove and deer.
Willy is survived by his loving wife of 50 years Ingrid, sister in law Elsbeth Volk, daughter Katarina, niece Roswitha and nephew Gerhard; special friends: Gar Bailey (Judy) Ayscue, Rosemary Cooper, Charles (Martha) Davis, Chip (Dawn) Davis, and Tom (Conny) Wegman.
Willy loved to visit his family and hometown folks in Bad Koenig. Every time he had to go to Germany, either with a customer to tour factories or to work on details of a proposal or order, he would try to visit. It was there that at a festival a small group of children had a booth to raise funds for a new playground. He contributed more than the children expected and never forgot their happy faces.
In lieu of flowers, the family suggests contributions to the Playground Fund, BB&T, Att: Marie Boyette, P. O. Box 464, Louisburg, NC 27525, or to the Happy Camper, c/o Franklin County Social Services, P. O. Box 669, Louisburg, NC 27549
Arrangements are by Strickland Funeral Home, Louisburg, N.C.
Have something to say? Share your thoughts with us in the comments below.