William Penn faces eviction, utility disconnections
December 28, 2021 | 10:01 am CST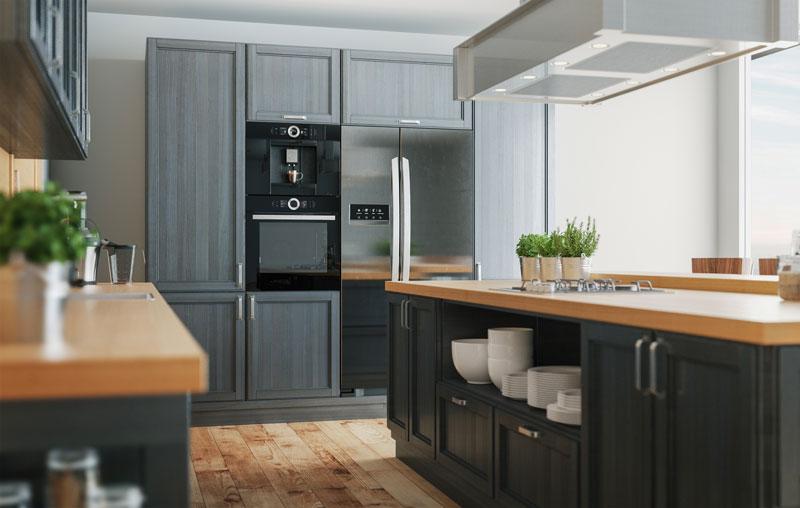 FREEBURG, Pa. – William Penn Cabinetry, the cabinet company that started in 2020 with so much promise and fanfare, is now beset by scandal and financial trouble, eviction notices, and utility shutoffs.
The Freeburg, Pa., company began operation in February 2020, according to the Woodworkingnetwork.com. The company, which launched days before the pandemic struck, operated out of a former Colonial Furniture plant not far from the Wood-Mode plant. Company founder Maurice Brubaker hired many of the laid-off former Wood-Mode workers to fill out the company's initial staff.
In its short span of operation, the Woodworkingnetwork.com reported that Brubaker invested $1 million in machinery and acquired nearby architectural mouldings firm Stanley Woodworking, Middleburg, and Wood-Metals in Selinsgrove. 
In addition, the company was awarded a three-year, $500,000 loan from a regional development agency and planned to use the funds to purchase new equipment and inventory, help pay the salaries of its existing 32 employees, and hire 120 more employees.
The Daily Item, which has done substantial reporting on the troubles faced by William Penn customers, owners, workers, and sister companies, reported that most recently the company faced an eviction notice due to unpaid rent, and the facility had its power shut off due to a $12,000 unpaid electric bill. 
Employees at the company and its sister companies have faced layoffs, cancellations of health insurance and other benefits, and missed paychecks.
According to the Daily Item, Dennis Van, who operated Colonial Furniture for 53 years before closing in 2018, said before obtaining a judgment in district court to evict William Penn and recover $12,000 of the owed unpaid rent from owner Maurice Brubaker he noticed that the electricity had been shut off in the 85,000-square-foot plant. Van told the Daily Items that he is owed $78,000 in rent payments and Brubaker has not been responding to his calls.
"The last time I got any money was early October. I just want them out," he told the newspaper. "I want to get someone else in there and provide jobs to the area."
Brubaker, with his wife, Deb Brubaker, started William Penn in February 2020 and invested millions of dollars in new equipment before halting production in late October and putting about 80 people out of work.
All of the new equipment he and his wife bought when they launched the custom cabinet manufacturing company in February 2020 remains in the building, said, Van. It was not part of the judgment.
Earlier this month, Deb Brubaker reportedly was charged with a misdemeanor for paying a $700 propane bill with a worthless check. She claimed that it was just a mistake. 
Have something to say? Share your thoughts with us in the comments below.