West Virginia furniture maker to expand its facility
June 22, 2022 | 5:55 pm CDT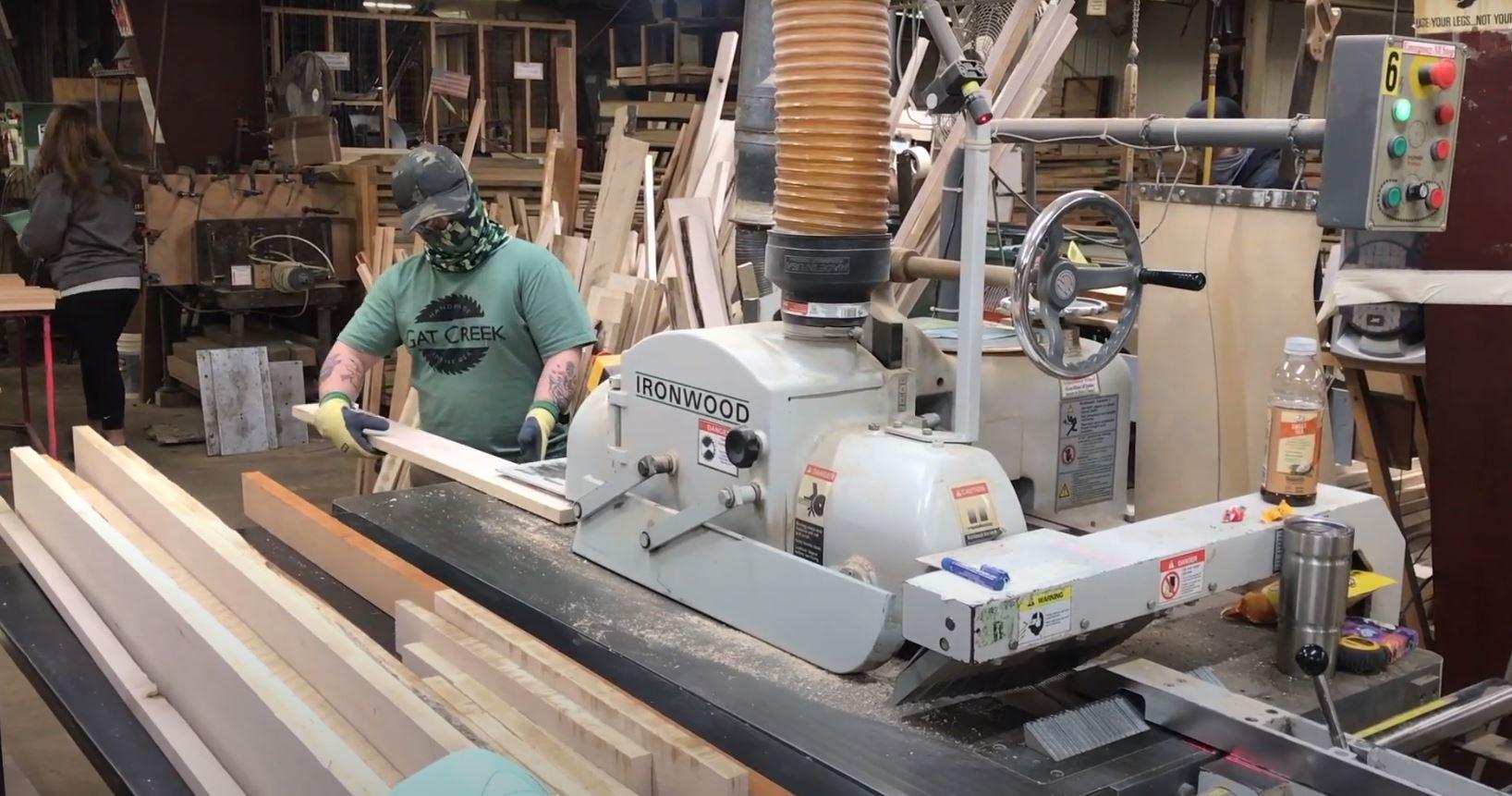 Furniture manufacturer Gat Creek is undergoing an expansion of its Berkeley Springs, West Virginia, solid wood furniture factory.
The factory ships around $25 million worth of products across the country annually and employs 150 workers. The expansion is expected to bring 65 more to the facility and double its production capacity. Gat Creek is currently ranked 220 on the FDMC 300 list of the largest North American wood products manufacturers.
Owner Gat Caperton says it's important to produce things locally. "And in our case, in particular, we're really sustainable at the time that sustainability has become more and more important," Caperton said in a YouTube video.
This isn't the first expansion for the company. In December 2020, Gat Creek undertook a $4 million furniture plant expansion.
For his efforts on behalf of his company, and the residential furniture industry as a whole, Caperton was named a Wood Industry Market Leader in 2018. He was also named to the board of directors for the American Furnishings Hall of Fame in 2020.
The factory was founded in the 1950s as Tom Seely Furniture before it was bought and renamed by Caperton in 1996. Each piece of furniture is hand crafted. The company manufacturers bedroom, dining, office, and living room furniture.
"It's like a reproduction of antique furniture. Everything's built by hand," said shop lead Michael Snow. "It's just very interesting how it all comes together from start to finish. We take a (wood) panel down and we make a shape out of a square panel, and then it ends up turning into a bed or a table."
Have something to say? Share your thoughts with us in the comments below.