Watchdog group says teak has entered U.S. from Myanmar despite sanctions
January 19, 2022 | 8:12 pm CST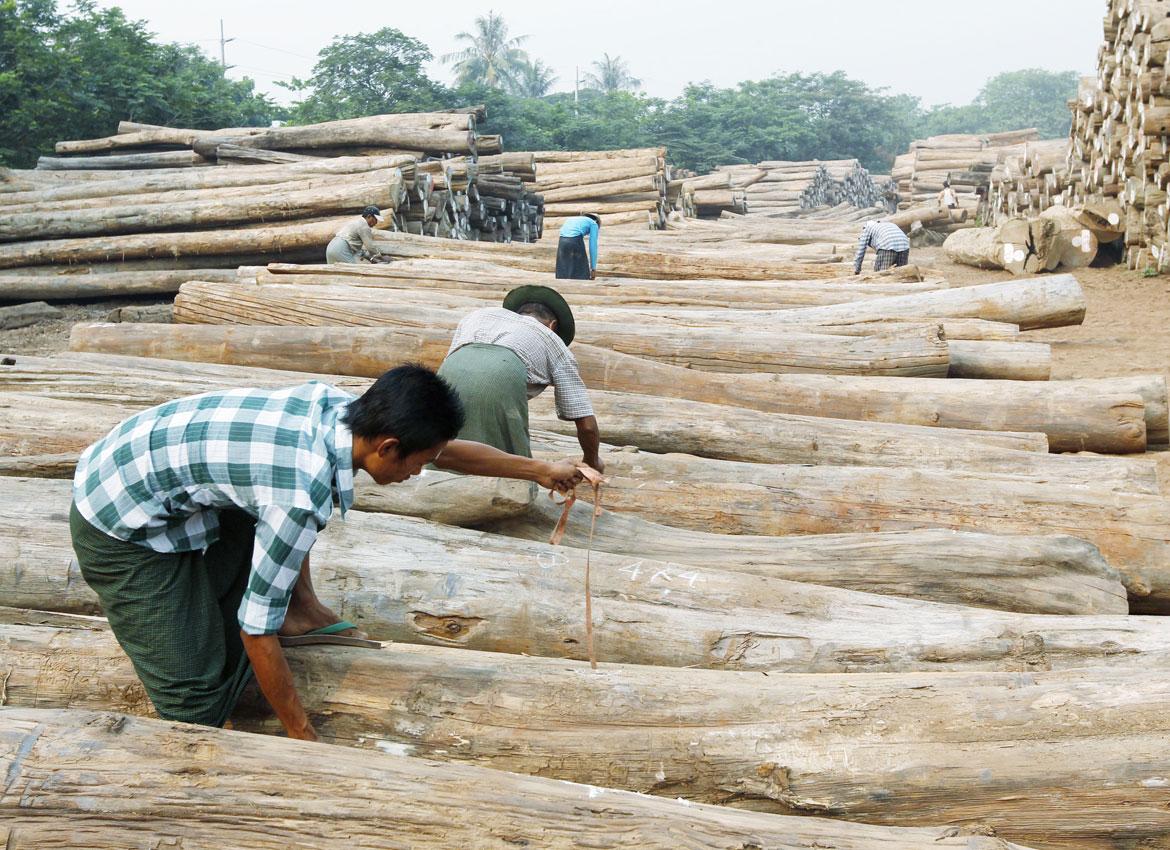 SINGAPORE -- Almost 1,600 tons of teak have been illegally imported into the United States from Myanmar since Feb. 1, 2021, with the bulk of proceeds benefiting the beleaguered country's military coup, according to Justice For Myanmar (JFM). 
The watchdog group said the teak imports violate sanctions enacted by the U.S. Department of Treasury's Office of Foreign Assets Control against state-owned Myanma Timber Enterprise which manages the auctioning of logs to private companies for export. JFM said a large percentage of all export revenue "contributes to financing their campaign of terror against the people of Myanmar." 
JFM cited data from Panjiva, a global trade database, as evidence of the illegal imports. The group said 82 shipments of timber arrived in the U.S. between Feb. 1 and Nov. 30 of 2021. Most of the shipments consisted of teak board and scantling used for shipbuilding, outdoor decking, and furniture.
The Los Angeles Times identified East Teak Fine Hardwoods of Donalds, S.C., as having imported more than half of the Myanmar teak in question. J. Gibson McIlvain, a lumber wholesaler in White Marsh, Md., accounted for about 15% of the total, according to the Times.
Justice For Myanmar describes itself as "a group of covert activists campaigning for justice and accountability for the people of Myanmar ... calling for an end to military business and for federal democracy and a sustainable peace. The group said more than 1,400 unarmed civilians have been killed by the military since it upended the elected government last February. In addition, the group says more than 11,000 civilians have been imprisoned.
Yadanar Maung, a JFM spokesperson, said, "We call on the U.S. Government to ban all Myanmar timber imports to prevent further revenue from reaching the illegal military junta. Continuing trade in timber from Myanmar supports the illegal military junta that is committing atrocity crimes with total impunity, including the indiscriminate murder of children."
Have something to say? Share your thoughts with us in the comments below.