Vicksburg Forest Products invests millions in former Anderson-Tully mill, creates 125 jobs
June 25, 2018 | 10:46 pm CDT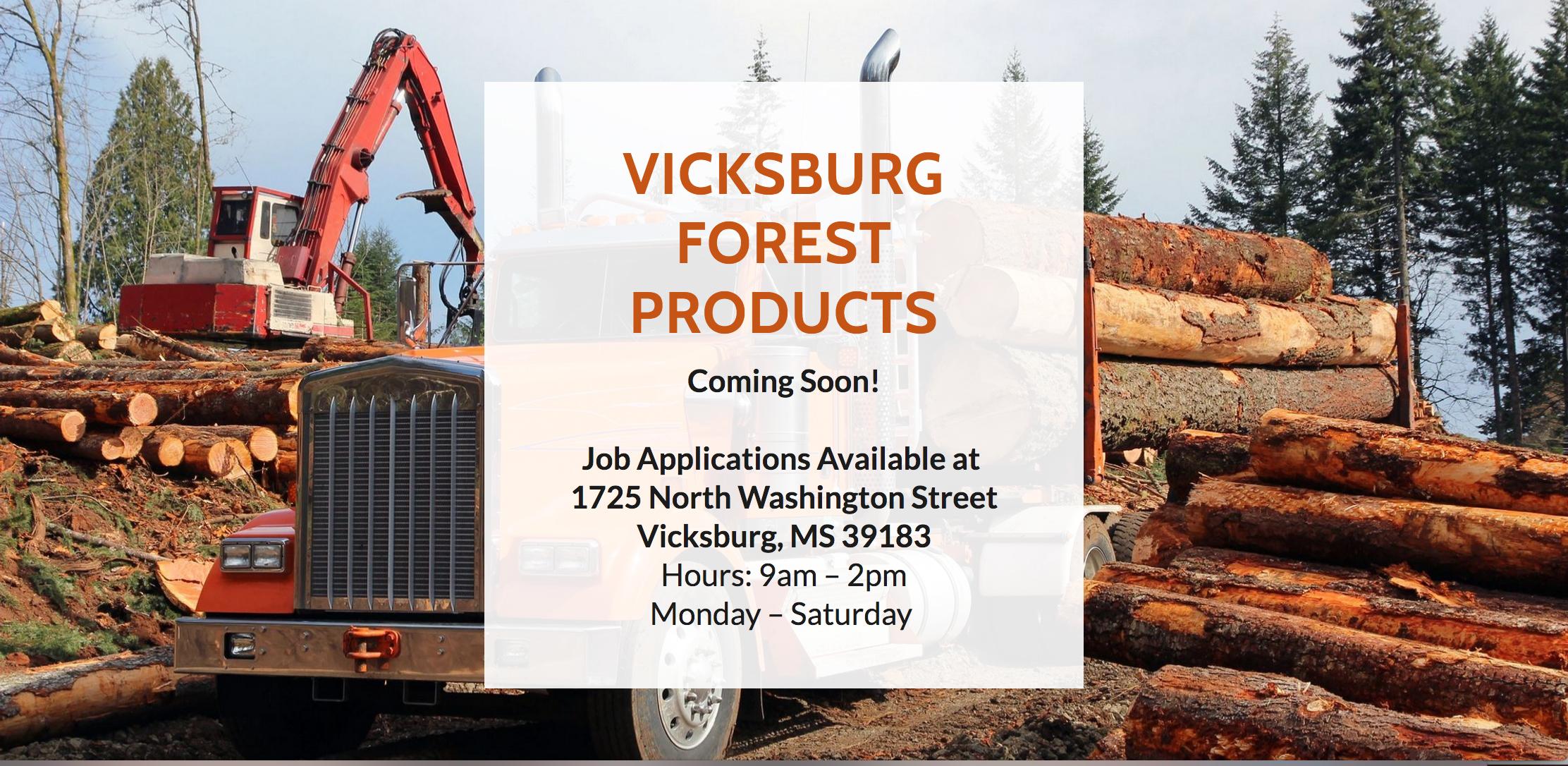 VICKSBURG, Miss. - Vicksburg Forest Products is investing millions of dollars to renovate and reopen the former Anderson-Tully lumber mill in Vicksburg, Mississippi in late July. The company said it plans to hire 125 employees.
When operational, the mill will produce southern yellow pine lumber, with a goal of producing up to 100-million board feet per shift. The company said it plans to purchase raw materials from local sources.
Vicksburg Forest Products' ownership group also owns Southeastern Timber Products in Ackerman, Mississippi.
"Our company is proud to be investing in Vicksburg, where we believe there is both a talented workforce and a strong sense of community. We are especially appreciative of the pro-business environment that the State of Mississippi and Vicksburg have showcased to us through the coordinated efforts of the Vicksburg-Warren Economic Development Partnership and the Mississippi Development Authority," said Billy Van Devender, manager of Vicksburg Forest Products. "We look forward to having a long and prosperous future in the Vicksburg community and the Warren County area."
The Mississippi Development Authority is assisting with site improvements. The city of Vicksburg also is assisting with public site improvements.
"Vicksburg's ideal location combined with the region's fertile timberland positions Vicksburg Forest Products for years of success in Warren County. I commend the team at Vicksburg Forest Products for re-purposing the lumber mill and for bringing so many jobs to the people of Vicksburg," Governor Phil Bryant said.
Vicksburg Forest Products purchased Anderson-Tully's assets in March. Terms of the acquisition were not released.
Approximately 158 people lost their jobs following Anderson-Tully's announcement that it would close the mill and sell the assets. The company was part of The Forestland Group, which acquired Anderson-Tully in 2006 for a reported $465 million.
Have something to say? Share your thoughts with us in the comments below.