Vertical file cabinets target of antidumping & countervailing duty investigations
May 21, 2019 | 6:43 pm CDT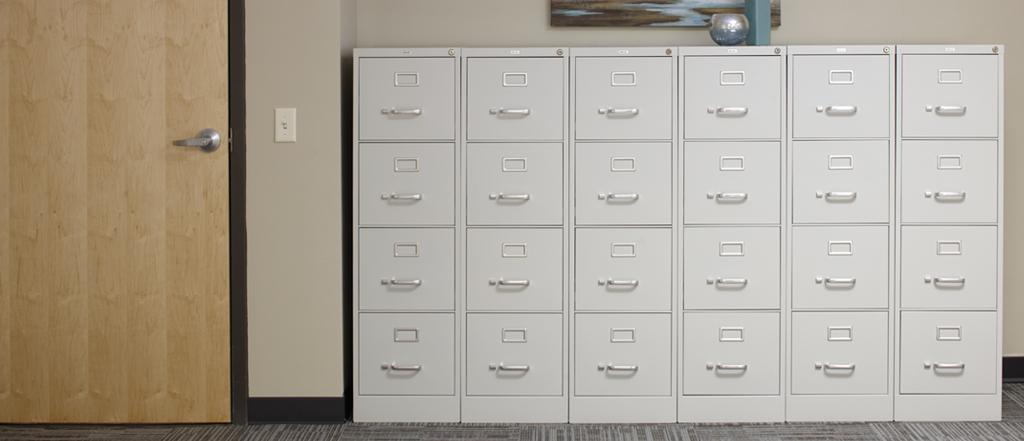 WASHINGTON – Antidumping and countervailing duty investigations on imported Chinese vertical metal file cabinets have been initiated by the U.S. Department of Commerce. In 2018, imports of vertical metal file cabinets from China were valued at an estimated $45.2 million.
Announced May 21, the investigations were initiated based on petitions filed by Hirsh Industries LLC in West Des Moines, Iowa.
Metal file cabinets are key components in the contract furniture and related markets. The alleged dumping margins range from 121.75 to 198.50 percent.
According to the DOC, there are 20 subsidy programs alleged, including preferential lending programs, export subsidy programs, tax programs, grant programs, and various programs for the provision of goods or services for less than adequate remuneration.
The investigations cover freestanding vertical metal file cabinets, 25 inches wide or less, and containing two or more extendable file storage elements.
Lateral and pedestal file cabinets are excluded from the investigation. Also excluded from the scope are fireproof or fire-resistant file cabinets that meet Underwriters Laboratories (UL) fire protection standard 72, class 350.
Antidumping occurs when imported products are sold, i.e., "dumped" into the U.S. market at prices below cost. Duties are assessed by the DOC and collected by the U.S. Customs and Border Protection (CBP) in order to protect U.S. businesses and level the playing field for domestic products. This latest investigation follows on the heels of dumping allegations on kitchen cabinetry, hardwood plywood, and multilayered flooring products from China.
If Commerce makes affirmative findings in these investigations, and if the U.S. International Trade Commission (ITC) determines that dumped and/or unfairly subsidized U.S. imports of vertical metal file cabinets from China are causing injury to the U.S. industry, Commerce will impose duties on those imports in the amount of dumping and/or unfair subsidization found to exist.
The ITC is scheduled to make its preliminary injury determinations on or before June 14, 2019.  If the ITC determines that there is a reasonable indication that imports of vertical metal file cabinets from China materially injure, or threaten material injury to, the domestic industry in the United States, the investigations will continue, and Commerce will be scheduled to announce its preliminary CVD determination on July 25, 2019, and its preliminary AD determination on October 8, 2019, although the dates could be extended. If the ITC's determinations are negative, the investigations will be terminated.
The DOC fact sheet shows the following case calendar:
Have something to say? Share your thoughts with us in the comments below.