Vaughan-Bassett Furniture will build casegoods with HGTV's Home Stars
April 13, 2018 | 12:09 pm CDT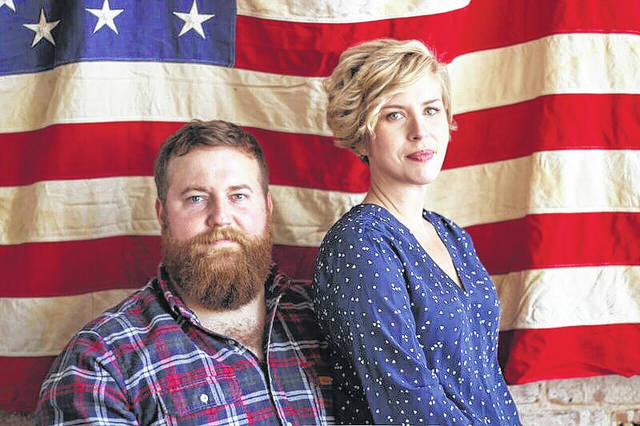 HIGH POINT, N.C. – Case goods manufacturer Vaughan-Bassett Furniture will partner with HGTV's Home Town stars Ben and Erin Napier to develop solid wood and veneered case goods collections. The collections are expected to debut at the October High Point Market.
Vaughan-Bassett said Home Town, which debuted in January of 2016, had the highest rated pilot in HGTV history and ended its second season with 14 million total viewers - helping cement HGTV as the number 4 ranked cable network among 'upscale' women aged 25-54 on Monday nights.
"We are delighted to partner with Ben and Erin," said Wyatt Bassett, CEO of Vaughan-Bassett. "America has fallen in love with them and with their commitment to their hometown of Laurel, Miss. Ben and Erin Napier showcase American-made products and support businesses and workers across the nation through their store, Laurel Mercantile."
Laurel Mercantile's flagship brand is Scotsman Co., which features Ben's handmade reclaimed furniture designs and men's workwear, flannel shirts, and American-made heirloom wares and durable goods for home and life. 
"As fans already know, Ben designs and builds his own furniture in his woodshop, and Erin is an acclaimed designer. Together, they have already restored and transformed dozens of homes in Laurel, and we cannot wait for Ben and Erin to bring their design ideas and expertise to Vaughan-Bassett," Bassett added.
"Since the launch of our TV show, we have been approached by several companies wanting to develop furniture collections for them," said Ben Napier. "We were determined, however, to work with a manufacturer in the United States and not with an importer.
Erin Napier added, "We believe that our brand and message perfectly align with the Vaughan-Bassett brand and message: a commitment to great design, to superior quality and to lasting value that can only be achieved by making it here in the United States. We know from experience that this is a powerful message and that it resonates with the American consumer.
The planned fall introductions include two initial collections – a solid wood collection and a second more sharply priced collection made with veneers and selected solids. Bassett noted that the partnership is a "long-term commitment for the company" and that additional case goods collections will be launched at future markets.
Have something to say? Share your thoughts with us in the comments below.