Vanguard Furniture buys Drexel plant
January 11, 2022 | 12:25 pm CST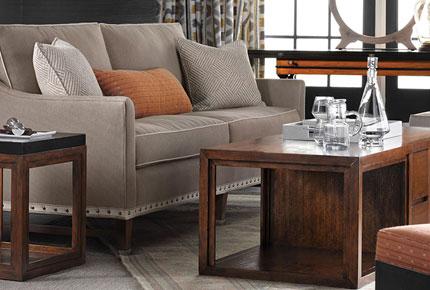 CONOVER, N.C. – Vanguard Furniture has acquired a former Drexel Furniture manufacturing plant in Morganton, N.C. The 163,000-square-foot factory will be restored, refurbished, and stocked with new equipment, according to a published report.
Vanguard President Andy Bray told Furniture Today magazine that the facility has an ideal footprint for making custom furniture. "The building is on one level, has high ceilings, and will allow Vanguard to efficiently warehouse materials and ship finished furniture."
The plant will create up to 150 new jobs and will be used to manufacture case goods and upholstery. Operations are set to begin around April.
High demand and supply chain issues prompted the decision to expand domestically, the report said.
"Despite the problems it has created, one good thing arising from supply chain issues is the reemergence of U.S. manufacturing," said Bray. "We want to fully control the materials and the quality. And manufacturing closer to our customers reduces transportation costs and delivery time."
Furniture Today reported that Vanguard has outgrown its ability to meet demand with its current manufacturing facilities. "The fourth quarter of 2021 was the biggest shipping period in our 53-year history, and we still have a very large backlog. There is a steady demand for high-quality custom upholstery and case goods."
Bray said the Morganton plant was selected because of its craftsmen community.
"The local community has hundreds of generational craftsmen with sawdust in their blood. Many of our best artisans and craftsmen currently make the 30-mile trip to our Conover headquarters every day and are thrilled at the prospect of not having to commute as far. This is a classic win-win. We create jobs and with expanded capacity and shorten lead-times for our dealers and their customers."
The family-owned Vanguard currently employs more than 600 people. The company operates six manufacturing plants and a 40,000-square-foot showroom in High Point.
Have something to say? Share your thoughts with us in the comments below.