University Furnishings fined $15 million for evading antidumping duties
December 23, 2015 | 2:09 pm CST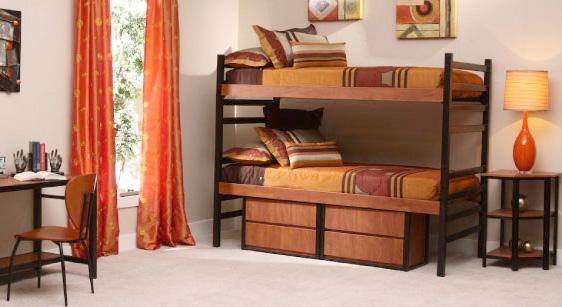 Photo By University Furnishings
FARMERS BRANCH, Texas —University Furnishings LP and its partner, Freedom Furniture Group Inc., will pay $15 million to resolve allegations they "knowingly misclassified" imported university dorm furniture to avoid paying antidumping duties on the Chinese-made wood bedroom furniture.
A competitor blew the whistle on the Farmers Branch, Texas-based importer. Filed under the False Claims Act, the lawsuit alleged "that the companies made or conspired with others to make false statements to avoid paying duties," said the U.S. Department of Justice statement. Between 2009 and mid-2012, University Furnishings allegedly classified the wood bedroom furniture as office or another type of furniture, not subject to the antidumping duties.
 
ARTICLE

Shoe Cabinets May Be Excluded from Antidumping

Shoe cabinets may be excluded from the antidumping order on Chinese wood bedroom furniture following a preliminary determination by the U.S. Department of Commerce, International Trade Administration.
"Those who introduce goods into the United States must comply with the law, including the payment of customs duties meant to protect domestic companies and American workers from unfair competition abroad," said Principal Deputy Assistant Attorney General Benjamin C. Mizer, head of the Justice Department's Civil Division.  "The Department of Justice will zealously pursue those who seek an unfair advantage in U.S. markets by evading the duties owed on goods imported into this country."
University Loft Co., a competitor of University Furnishings, filed the suit on behalf of the federal government under the whistleblower provision in the False Claims Act. As whistleblower, University Loft receives $2.25 million as its share of the settlement.
The case, United States ex rel. University Loft Company v. University Furnishings, LP, et al., No. A13-CV-678 (W.D. Tex.),  was handled by the Civil Division's Commercial Litigation Branch, the U.S. Attorney's Office for the Western District of Texas, CBP's Office of Field Operations, Office of Regulatory Audit and Office of Chief Counsel; and U.S. Immigration and Customs Enforcement's Homeland Security Investigations.
"Companies that cheat, by fraudulently mislabeling their imports, undermine U.S. manufacturers and others that obey the rules, and hurt consumers and taxpayers," said U.S. Attorney Richard L. Durbin Jr. of the Western District of Texas.  "We are hopeful that today's settlement will help deter others from this type of scheme."
It was in 2003 that a group of U.S. furniture manufacturers banned together as the American Furniture Manufacturers Committee for Legal Trade and filed what would be a successful antidumping petition against the People's Republic of China for wooden bedroom furniture. The antidumping duties are collected by the U.S. Customs and Border Protection to help level the playing field for U.S. businesses competing against unfair foreign pricing and foreign government subsidies. Antidumping duties on Chinese wooden bedroom furniture were extended by the International Trade Commission in 2010.
Have something to say? Share your thoughts with us in the comments below.