Ukraine crisis and its effect on European timber imports
March 2, 2022 | 10:38 am CST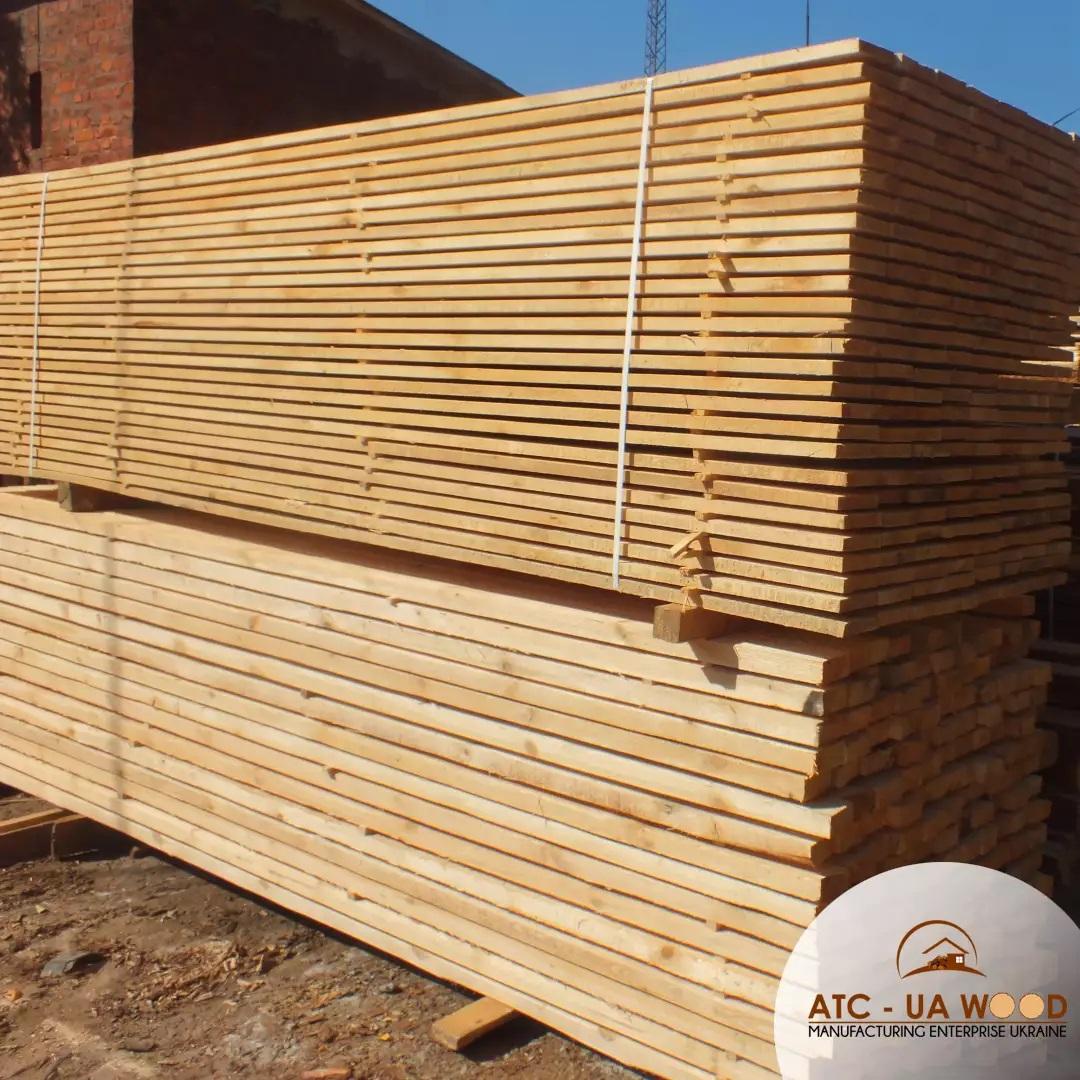 Photo By ATC UA WOOD
LONDON -- The invasion of parts of Ukraine by Russian President Vladimir Putin may have European users of imported timber feeling inflationary burdens. David Hopkins, CEO of the Timber Trade Federation, said the crisis was like a return to the past. 
"In what feels like a return to the dark days of the Cold War, the ongoing crisis between Russia and Ukraine came to a head [Feb. 22] as Russian troops crossed the border into Ukraine's separatist regions," Hopkins said in a statement.
He said that Ukraine is the "breadbasket of Europe" with an abundance of natural products including timber products such as Pine, Spruce and Oak.
While Ukraine is a "potential source of raw materials in the future," recent timber imports from Ukraine have been restricted. According to a TTF assessment, the EU in May 2021 issued a joint-enforcement position that stated that sourcing timber and wood-based products from Ukraine is connected with "high risk of sourcing products being in breach of applicable legislation in the country." Import data for 2021 is not yet available but Ukraine was responsible for 1,947 cubic meters of imports in 2020.  
"Given the political difficulties with Russia, forestry management changes are unlikely to have figured within the Ukraine Government list of priorities, so it is anticipated UK traders will have heeded the warnings from the EU and NGOs and undertaken fewer purchases from Ukraine during 2021,".
The import of Russian timber could be problematic for some countries if there are sanctions placed on Russia. According to Hopkins, "Russian timber accounts for a sizeable section of UK softwood, hardwood and plywood imports, with a total of 456,810 cubic meters imported last year alone. We will be watching closely to see if sanctions extend to our sector or have any impact on members' business."
He also warned of the potential macro-economic impact this conflict may have, with further energy and inflationary pressure likely.
The Federation did not comment on its effects on the U.S. and North American wood products industry or the economy in general. 
Have something to say? Share your thoughts with us in the comments below.