For the truly luxurious: iPad made from gold and apple tree wood costs $185,000
March 5, 2021 | 4:53 pm UTC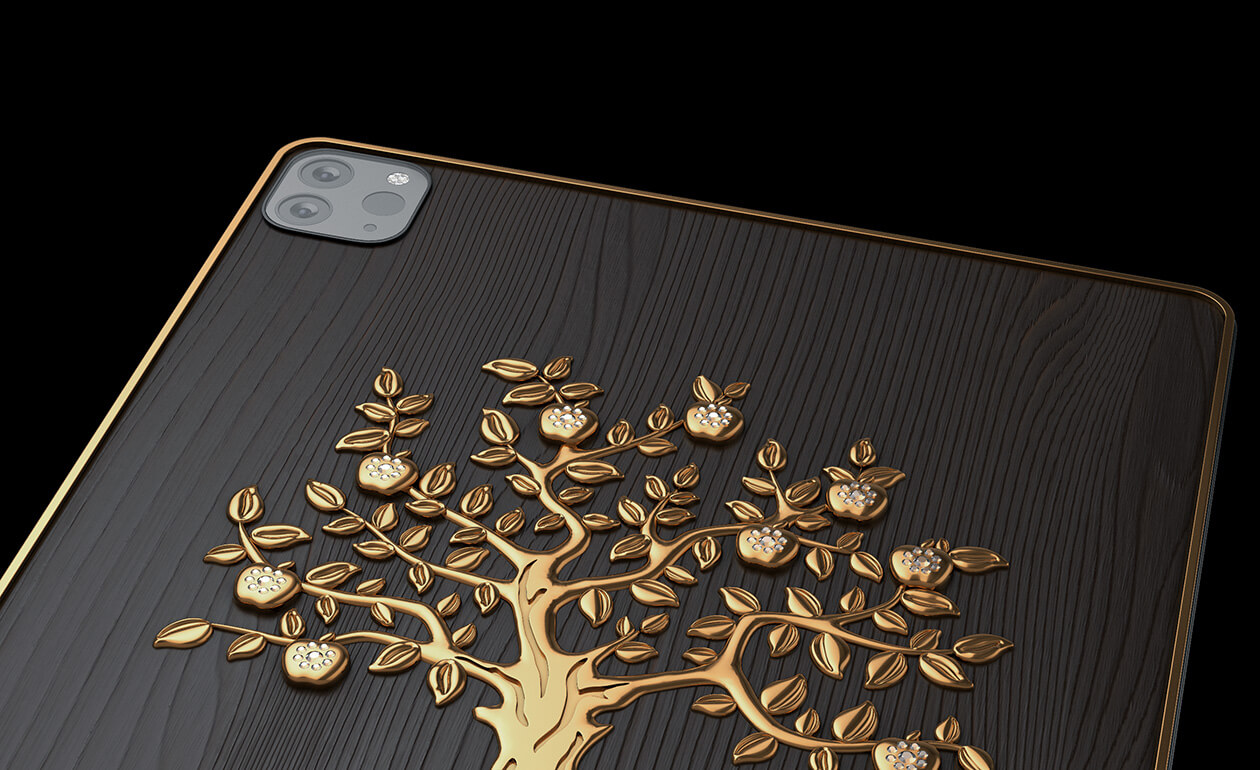 Caviar, a Russian manufacturer of extremely high-end Apple accessories, has unveiled a new line of products made from apple tree wood.
One of those items is the iPad Pro Grand Apple, which costs $185,000.
"The jewel of the collection is the iPad Pro decorated with 81 diamonds and featuring memorable quotes from Apple leaders Steve Jobs and Tim Cook," says Caviar in a release. "The quotes are engraved on the body of more than one kg of 18 karat gold. An apple tree made of pure gold on the background of tempered and darkened apple tree wood decorates the top of the device.
Caviar is only producing one such iPad "due to a high sophisticaion of its design."
Have something to say? Share your thoughts with us in the comments below.