Three new manufacturing plants in 9 months for wood crating leader Conner
October 2, 2019 | 3:44 pm UTC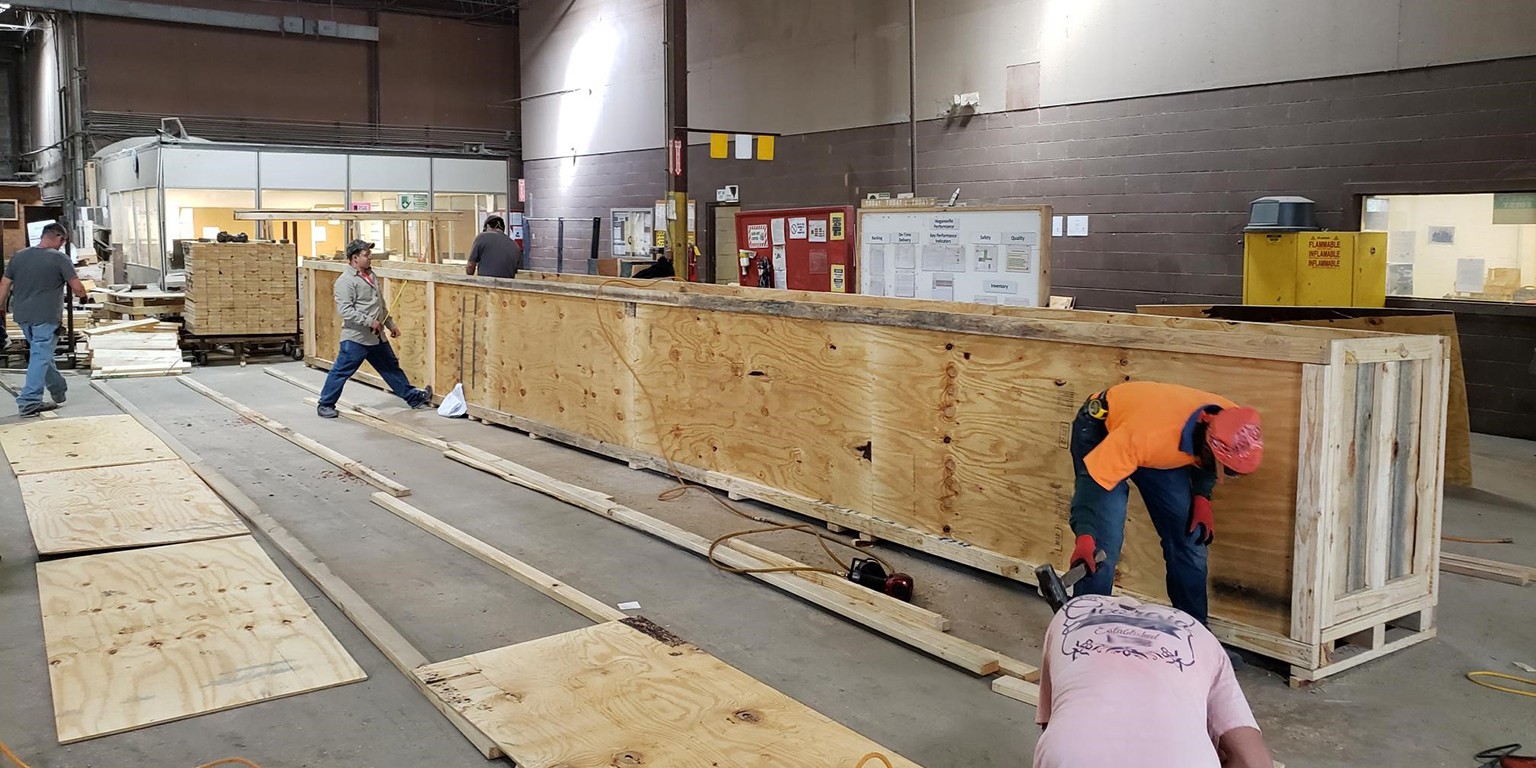 MONTGOMERY, Al. - Conner Industries, one of the country's biggest wood crate and packaging manufacturers, will open a new 87,000-sq-ft facility in Montgomery, Alabama. This is Conner's third new manufacturing plant in the last nine months.
The new plant will be one of the largest full-service facilities operated by Conner, and it is expected to integrate many of the new packaging capabilities gained by the acquisition of RoseMill Packaging in July, including the expansion into plastic, corrugate, and foam packaging. The facility will be comprised of both indoor and outdoor areas designated for product storage, a large assembly area, state-of-the-art equipment, loading dock, and will have easy access to the I-65 Corridor.
"This new location aligns Conner services well with the needs of our customers," says David Dixon, CEO of Conner Industries. "Strategic locations, like Montgomery, allow us to remain at the forefront of our industry, and continue to provide the right industrial wood and packaging solutions that our current and prospective partners can truly rely on."
Conner expects to employ over 100 people at the Montgomery plant within the next year, and is planning a two-day job fair in mid-October to begin manning the facility. The plant is set to open November 1.
Following the opening of the Montgomery facility, Conner will have 13 plants in ten states, with about 800,000 square feet of manufacturing space and employing more than 850 workers.
Conner Industries is a leading provider of industrial wood and packaging solutions in the United States, and is backed by several private equity firms. They specialize in supplying cut lumber (softwoods, hardwoods, and panel products) needed for pallets, crates, and skid parts, as well as fully assembled custom pallets, crates, and industrial containers.
Have something to say? Share your thoughts with us in the comments below.