Third Bench acquires Utah cabinet company
October 4, 2022 | 2:09 pm CDT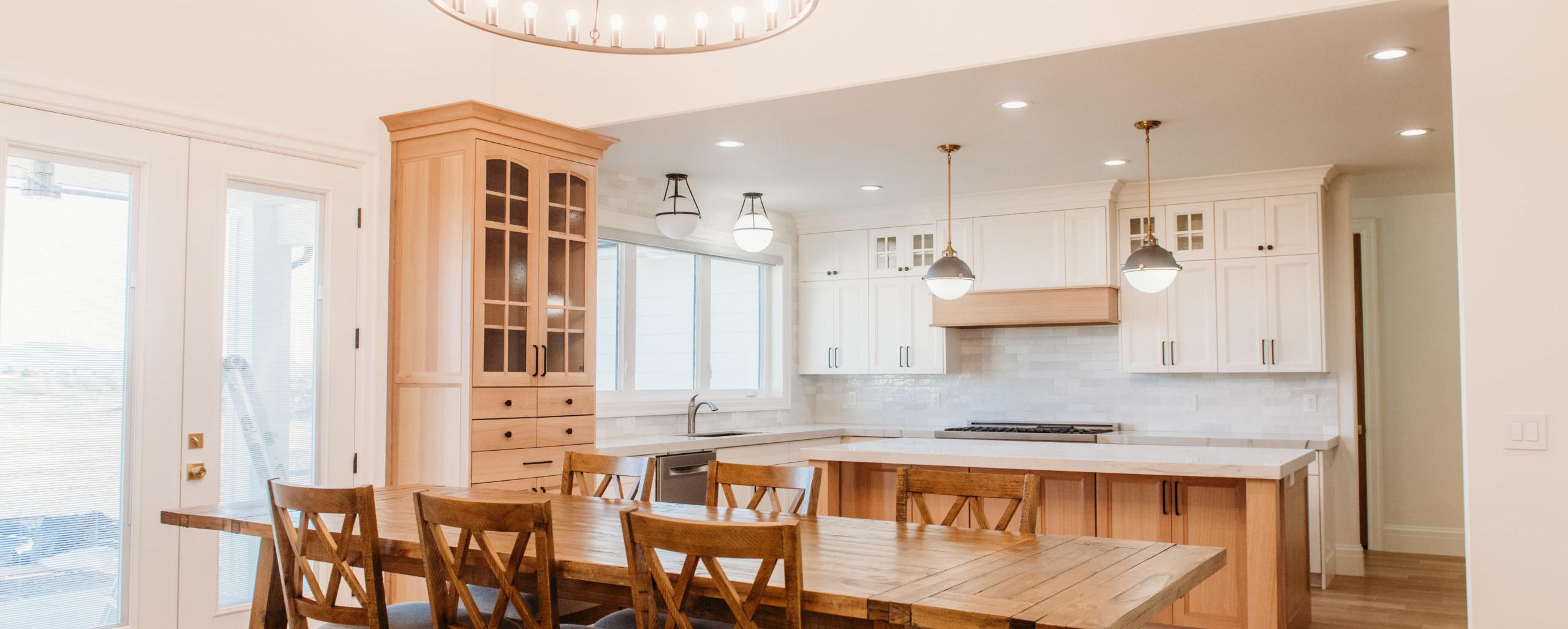 NEW YORK – New America Energy Corp., and its operating subsidiary, Third Bench Holdings LLC, have entered into a binding letter of intent to acquire Rasmussen Custom Cabinetry.
Rasmussen manufactures, distributes, and installs residential cabinets north of Salt Lake City, Utah.
According to a company statement, the Utah market is very strong, and Rasmussen is ideally positioned to continue to ramp up sales in the state.
In addition, Rasmussen has the capacity to manufacture residential cabinets to be shipped to the company's Davis Kitchens locations in Albuquerque, New Mexico and Tucson, Arizona, as well as the company's Las Cruces Cabinets location in Las Cruces, New Mexico.
This acquisition will be immediately accretive to the company's earnings. David Fair, the company's CEO said, "We are very excited about the vertical integration opportunities for all of our operations through the acquisition of Rasmussen. Having our own captive residential cabinetry brand differentiates us from our competition. We can also have better control over lead times, design approaches, colors, and styles."
Rasmussen is projected to have revenue of more than $10 million in 2022. Combined with the current Third Bench operations, Rasmussen should be in a position to almost double that output by manufacturing cabinets for Third Bench's subsidiaries.
In addition, Rasmussen's Founder Colton Rasmussen, and Rasmussen's CFO Joshua Riedesel, will continue to manage and operate Rasmussen under Third Bench.
"There will be tremendous synergistic value with this acquisition by selling their cabinets at our residential operations throughout the Southwest," said Fair.
Third Bench, an FDMC300 business that ranked #221 on the list,  operates five subsidiary companies operating as architectural millwork and dealers in the cabinetry, kitchen and bath areas. Third Bench, through its subsidiary companies, offers products in these categories: residential cabinets and countertops and commercial millwork throughout the Western U.S. for customers from California to Texas. Third Bench also provides installation services as a part of its vertical offering. Third Bench employs over 130 people and had revenue of about $24 million in 2021. These projections have been provided by management and do not include the additional acquisitions that are currently under review.
Have something to say? Share your thoughts with us in the comments below.