Tennessee company becomes first in the world to make HempWood flooring
March 19, 2020 | 10:56 am CDT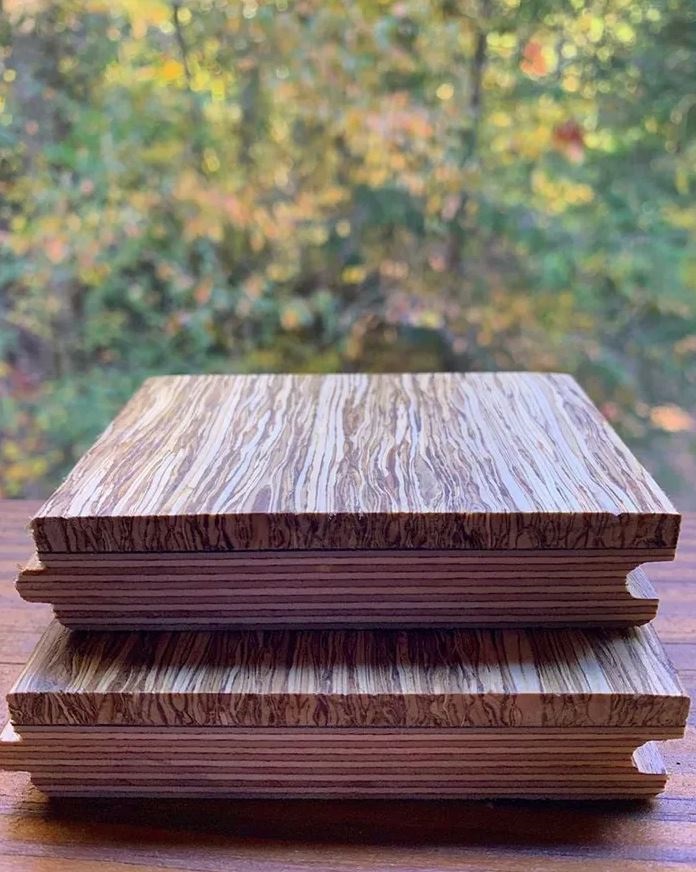 SEVIERVILLE, Tenn. - An East Tennessee hardwood flooring firm will be the first company in the world to begin making flooring from hemp.
Tennessee Wood Flooring (TWF) has formed a partnership with Murray, Kentucky-based Fibonacci LLC, the creator of HempWood. Flooring production has already begun, and product should hit the market within the coming weeks.
HempWood leader Greg Wilson's 15,600-square-feet factory officially 
opened for business in Kentucky last August
. Made from compressed hemp stalks and sealed with a soy-based adhesive, HempWood offers significant advantages over traditional lumber - including a higher availability, a much quicker grow time of five to six months, and a 20 percent higher density. It can be used in furniture, flooring, and other woodworking projects.
"We're taking something that grows in six months and we're able to able to replicate, if not out perform, a tropical hardwood that grows in 200 years," Wilson said.
A few weeks after opening, Wilson told HempGrower that TWF visited his plant and asked him about making flooring using his product. Wilson reportedly was impressed with the family-owned company's "grit to develop new products."
Wilson and Fibonacci supply the HempWood of course. TFW, a custom prefinished flooring specialist, presses the material into flooring. The finished product will be available on both company's websites. Around 5,000 square feet of HempWood flooring is capable of being produced every week.
HempWood itself is available in blocks, pre-sawn boards, flooring, and finished products such as cutting boards and skateboards. A 4/4 x 5-1/4" x 4' board is $29.99.
Fibonacci recently formed a partnership with Southern California's Reel Lumber Service, who became the first company in the world to offer it in stock. 
"Unlike hardwood trees, that take 30 years to grow, hemp only takes five months," says Reel Lumber's Danny Clark. "Essentially the hemp is grown and harvested, turned into bushels and then soaked in protein based glue and then placed in a large press and heated to the proper temperature. The customer is left with a lumber board that may be used for any interior purpose."
Reel Lumber held a mystery product reveal event early February to commemorate. Influential builders were invited to show off their pre-made Hempwood projects at the company's shop.
Wilson is eyeing more potential partners around the country.
Have something to say? Share your thoughts with us in the comments below.