Swedish floating house uses Kebony wood for all timber
July 17, 2018 | 8:36 am CDT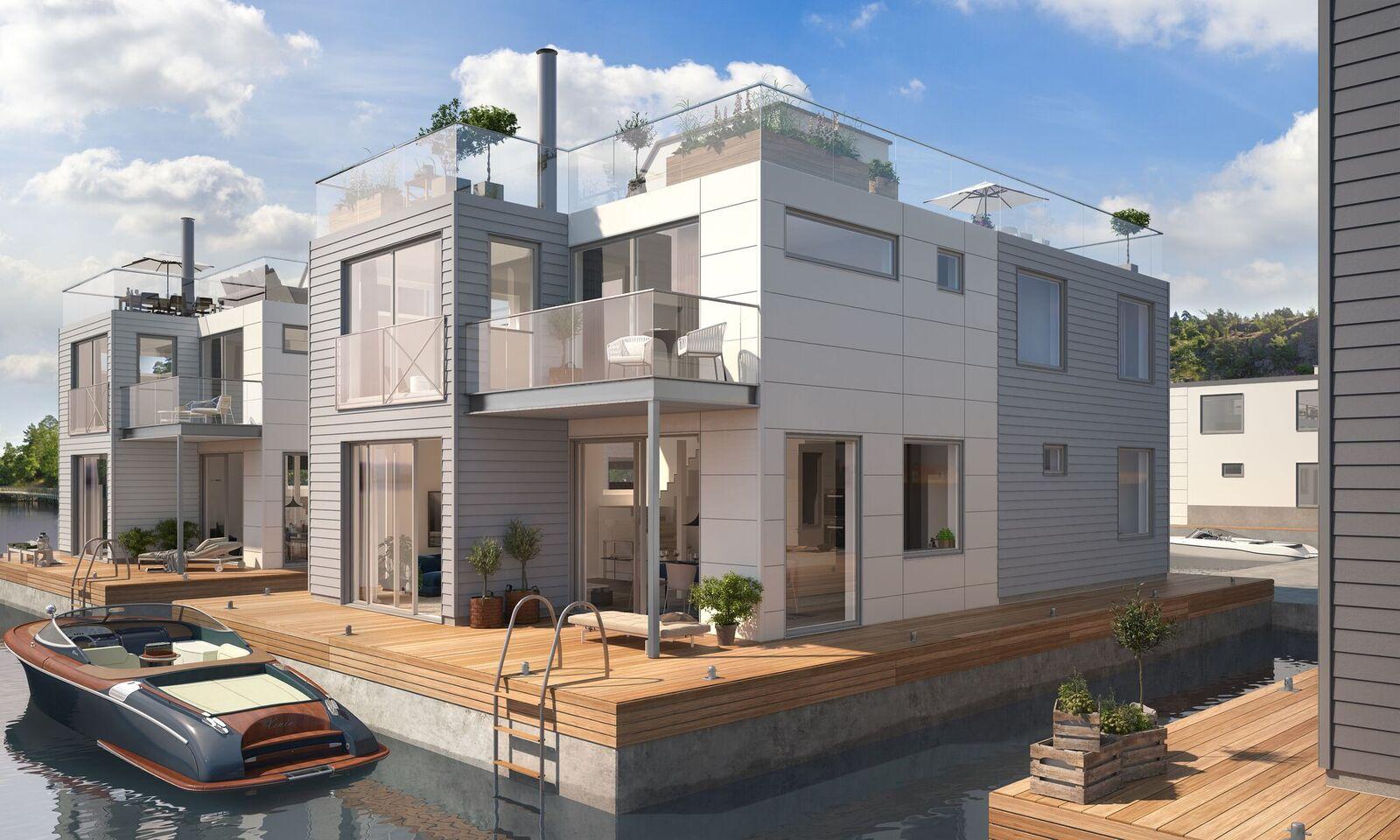 MARINSTADEN, Sweden – Swedish floating home developer AquaVilla has completed its largest project to date, Sjövilla 210, a modern floating house that embodies Scandinavia's ambitious design culture, constructed with materials chosen to function to the highest standard in marine conditions.
Sjövilla (which means "sea villa") 210 is AquaVilla's largest house. Constructed on a 40 x 60 foot concrete support on the seabed, the house is a product of the innovative materials used in addition to the creative idea that inspired it.
The use of Kebony for every piece of timber used on the project, including the external walls, decking and roof terrace, in the company's largest villa to date, underlines the commitment to new environmental technology.
Through the installation of an Aqua Energy System, which utilizes energy from nearby water to heat properties, and the company's assurance to using space effectively, AquaVilla has demonstrated its commitment to the environment.
The brainchild of Richard Bergstrom, AquaVilla is now Sweden's leading developer of buildings on water, following 25 years of research and development. Its concept encompasses an infrastructure with proprietary technology that ensures every floating home remains permanently anchored.
Developed in Norway, Kebony is an environmentally friendly patented technology that modifies sustainably sourced softwoods. By polymerizing the wood's cell walls, the wood gains greatly improved durability and dimensional stability, giving it characteristics similar to those of the hardest tropical hardwood. See http://kebony.com
Have something to say? Share your thoughts with us in the comments below.