Study identifies benefits of water-based finishes
February 22, 2020 | 9:48 am CST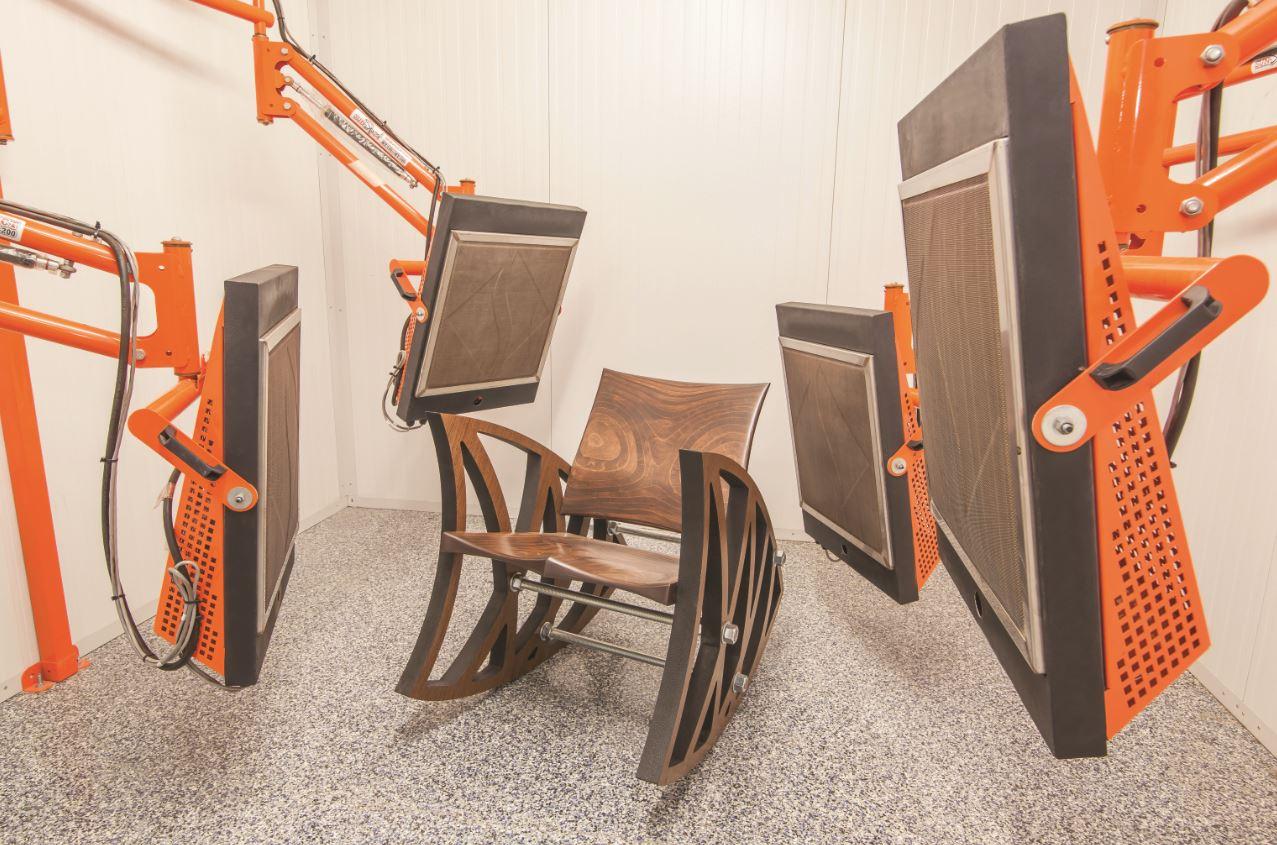 VICTORIAVILLE, Quebec -- The College Centre of Technology Transfer for the Cabinet and Woodwork Industries recently completed a study on water-based wood finishes.

College researchers noted they chose to take a closer look at the pros and cons of water-based finishes because an increasing number of furniture and woodworking companies have made a transition toward more eco-friendly practices. Many others have not done so because of perceived barriers to implementation. The researchers noted there are many factors driving companies to join the water-based finish movement. They added that the two major reasons cited by companies that have adopted water-based technology are health hazards associated with high-VOC paints and regulations that limit the level of VOC emissions that can be released in the environment, thus restricting the use of some solvent-based coatings traditionally used by the industry.

Companies that have made this transition faced barriers, some of which were difficult to overcome. To better understand the implications for wood product manufacturers to transition to water-based finishes, the centre partnered with one of the biggest manufacturers of Quebec's wood industry. The company had some concerns with many aspects of water-based finishing technology. Those concerns included drying times and product performance.
College researchers said many of the fears associated with waterborne coatings were dispelled using standardized tests to help characterize the overall performance of waerborne coatings. Among the results, they compared water-based paints with conventional solvent-based paints using standard characterizations including:
Rubbing/scrub resistance
Cross hatch test
Pencil hardness
Color, gloss and haze measurement
Drying time
Stacking test
Chemical resistance
The results showed that not only have water-based coatings moved closer to solvent-based paints in terms of performance, but in some cases are even better.
All testing was conducted during summer with relative humidity over hovering at 25 °C. "From our tests, all 12 differents systems we tried have got better drying time from a 5- to 20-minutes differences. These results are only true when using drying technologies suitable for waterborne paints like IR radiation. 
"The test results have proven that most fears come from older water-based technologies," according to the researchers. "Newer ones have overcome issues limiting their implementation."
The graph below shows the average drying time of solvent-based and water-based paints in red and green respectively.
For more information regarding the results or for the complete report, email Marc-André Bérubé, Chemist, M.Sc., [email protected]. 
Have something to say? Share your thoughts with us in the comments below.