Struggling Wayfair sees 700 percent stock boost during lockdown
June 11, 2020 | 1:37 pm CDT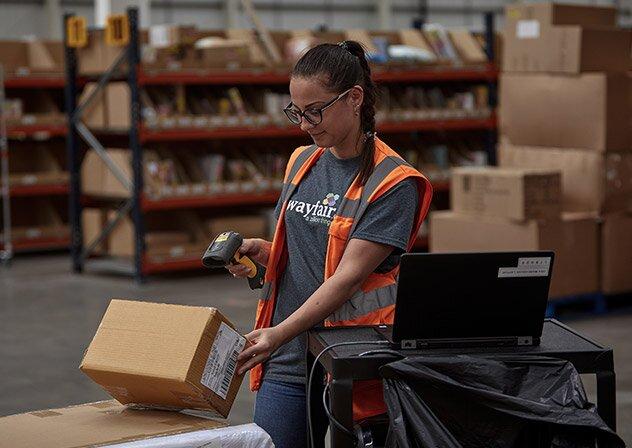 BOSTON - E-commerce furniture and home goods giant Wayfair saw profits dip nearly $1 billion over the year of 2019.
The company's stock was down more than 18 percent in early March after a report on its fourth-quarter performance was posted. The Q4 loss amounted to $330 million. The company's shares fell significantly in the early months of 2020 and late 2019 - dropping $3.54 per share in the fourth quarter alone. 
On February 13, Wayfair announced a layoff of 550 employees, or 3 percent of its total workforce. 350 of those employees worked at the company's headquarters in Boston.
Then came COVID-19 and everything changed.
A day after New York Governor Cuomo announced a state-wide lockdown Wayfair's shares began to rise - increasing 700 percent over the following weeks.
Many traditional retailers - like JCPenney, Pier 1, and Art Van Furniture - saw their struggles increase or their business fail entirely. But Wayfair, with its online format, saw success.
At the beginning of April, CEO Niraj Shah reported that revenues from the end of March had doubled since the start of the month. 
"Starting in mid-March, we saw a pickup in both traffic and conversion," Shah announced in a May earnings call. "This period coincided with customers beginning to shelter in place at home, which led to new needs for essential products like cookware and kitchen appliances, home office products and children's furniture. It also brought to light ongoing renovation and decoration projects that customers are now taking on."
He believes the stimulus checks issued in April boosted business even further, as Wayfair saw another uptick at this time. He also believes that when "experience economy" is abandoned (things like vacations, concerts, etc.), people return to home spending. Online competition also eased with the company's biggest rival Amazon placing greater emphasis on medical supplies and less focus on furniture.
We will see if the success will continue. Let us know what you think.
Have something to say? Share your thoughts with us in the comments below.