Soon-to-close Georgia Dome also hosted woodworking events
January 23, 2017 | 7:54 pm UTC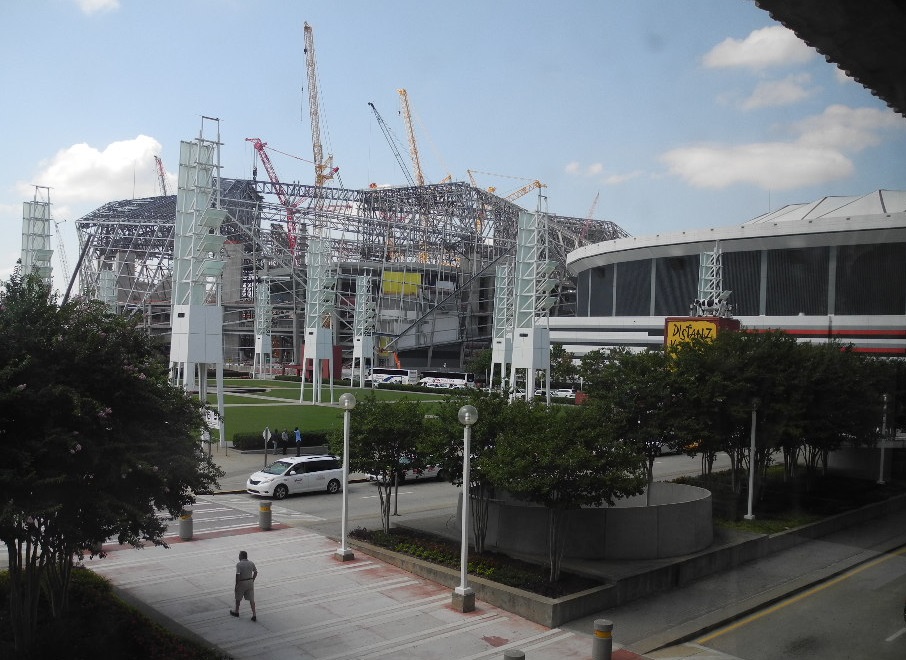 ATLANTA – The Georgia Dome hosted the NFC championship game, the last football event held at the venue. Several other events are planned in the coming weeks. Then the Georgia Dome will be razed and replaced by the Mercedes-Benz Stadium, now under construction just south of the current building.
The Georgia Dome was located just steps from the Georgia World Congress Center, the home of the International Woodworking Fair in downtown Atlanta. This past August, the Georgia Dome hosted an opening night reception for IWF attendees that was on the playing surface.
The dome also hosted actual IWF exhibits during the 1998 event, when there wasn't room in Hall A and B.
The Falcons played at the Georgia Dome for 25 years, since it opened in 1992. It also hosted college football games, including the SEC Championship and Peach Bowl, college basketball games, wrestling and events at the Olympics.
If you're planning to go to the next IWF, which will be August 22-25, 2018, you'll be able to see the completed Mercedes-Benz Stadium just south of the GWCC.
Have something to say? Share your thoughts with us in the comments below.