Slowdown continues for March new furniture orders: Smith Leonard
May 31, 2022 | 4:33 pm CDT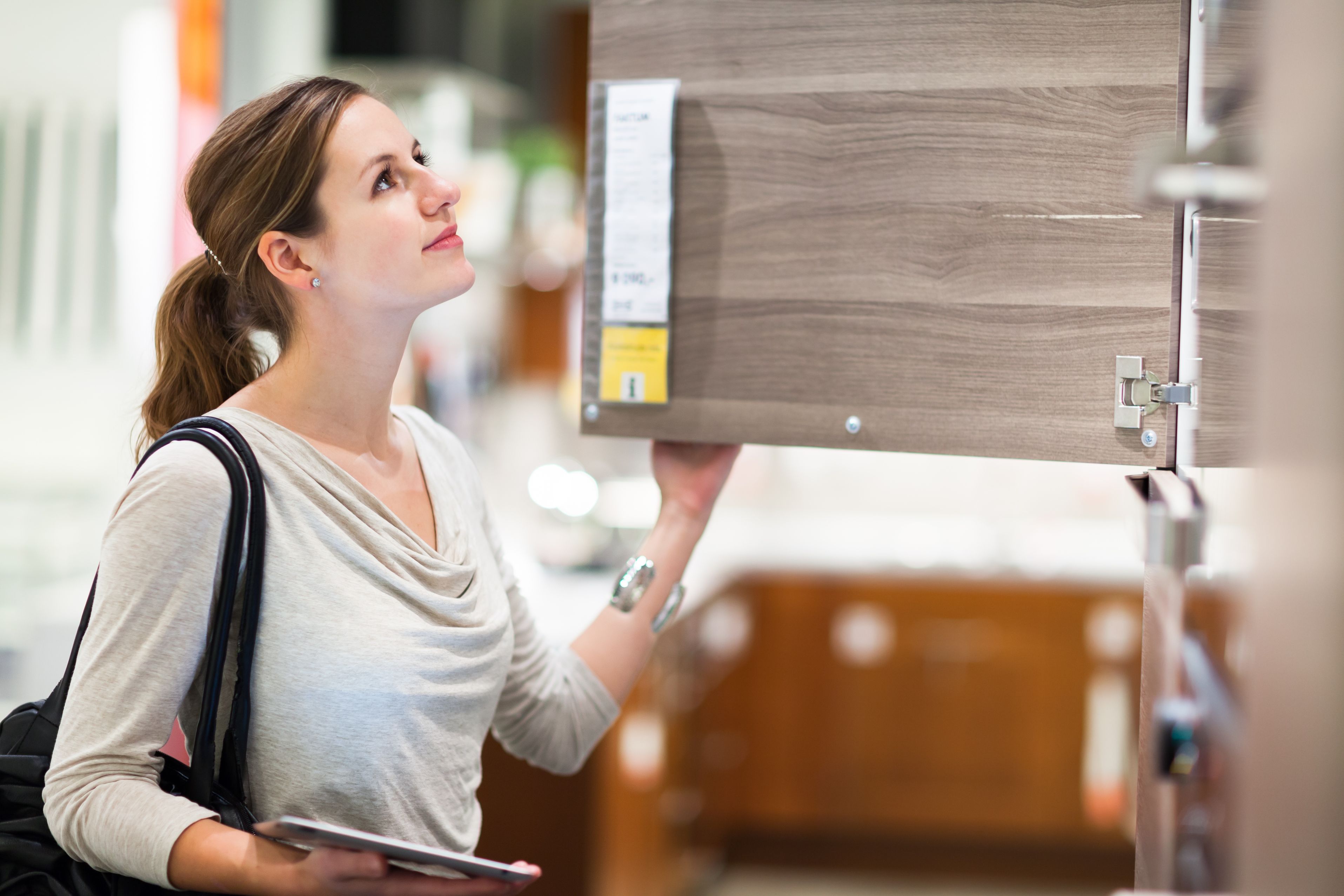 HIGH POINT, N.C. - As expected, the slowdown in new furniture orders continued into March, with new furniture orders down by double-digits compared to 2021 figures, said Ken Smith, managing partner at Smith Leonard, in the latest issue of Furniture Insights.
"As we expected, orders in March were down, some 26% compared to March 2021 according to our most recent survey. March 2021 orders were not comparable to March 2020. Comparing March 2022 to March 2019, orders were up about 5%, some of which probably reflects price increases that were made throughout 2021 and into 2022," he noted in May's Furniture Insights
Year-to-date orders were down 21%, with orders down for 79% of the participants for both the monthly and year-to-date comparisons.
"Shipments were up 19% over March a year ago and finally began to reduce backlogs," Smith noted in the monthly report.  They were up 4% year to date for approximately 76% of the participants, "a good thing as shipments drive eventual cash."
Backlogs fell 4% but were still 20% ahead of last year, "when they were very high at that time."
"Receivable levels continue to appear to be in good shape as most receivable agings are in very good shape. Inventory levels continue to rise, along with the growth in business as well as a hedge against shortages. But they are probably high enough, considering expectations for business to slow as the economy and consumer confidence declines," Smith added.
Receivables were 14% higher than March 2021, and 11% higher than February 2022. Inventories were up 6% from February and 35% higher compared to a year ago. "We know that many have decided to carry excess inventories so as to not be faced with shortages as in the past, but it just seems that maybe they have or should have reached a peak as orders are beginning to slow with the economy," Smith noted in the report.
"It continues to be difficult to deal with the results of our survey as well as the national reports," he commented. "For example, the report on retail sales for April for furniture and home furnishings stores showed an 0.8% increase in sales for the month. But sales in April 2021 were up 20% over sales in 2019. But if you do not look back at the data, the national report looks rather weak. We have the same issue with some of our survey results."
Regarding where the industry is now, he added, "The shutdowns in Asia due to the COVID issues there have cut back production and shipments from there to the U.S. allowing U.S. ports to begin to catch up on clearing the ships and warehouses here. That is helping with the flow of goods here to catch up some of the backlogs, but that is just as the economy here is slowing. Inflations, gas prices, declines in the stock market, increased mortgage rates, and rents, along with other issues are beginning to make consumers think before spending on durable goods.
"We, along with most, have been expecting business to slow from the last two years of great business but we wonder how all of the national issues will slow business more than we expected. Most are fortunate to have substantial backlogs to help get through this period and provide better service to customers, but if this should turn into a real recession, how long will the backlogs last?"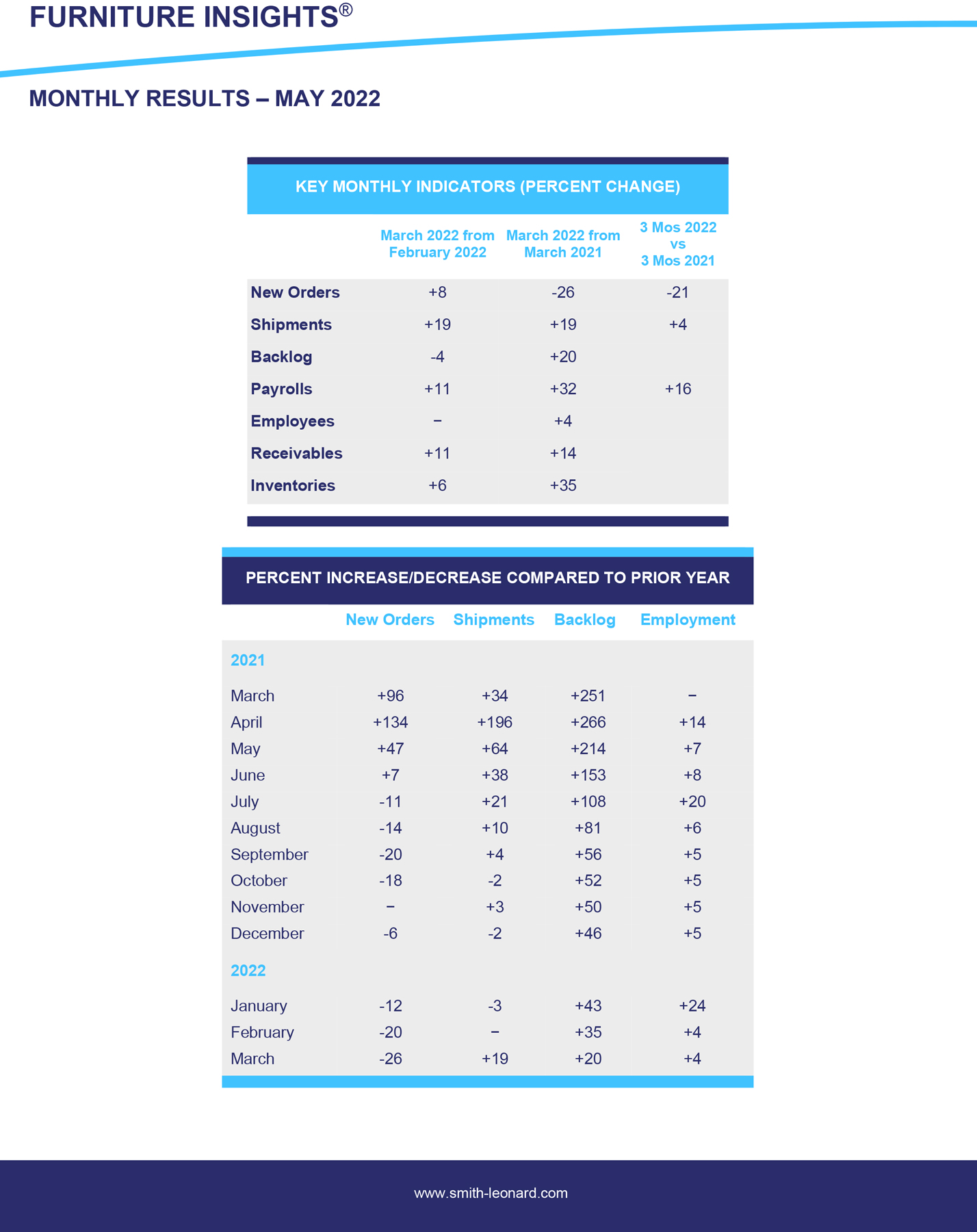 Have something to say? Share your thoughts with us in the comments below.