SkillsUSA cancels 2020 national championships
March 27, 2020 | 6:58 pm CDT
LEESBURG, VA -- SkillsUSA has announced the cancellation of the National Leadership and Skills Conference scheduled for June 22-26 in Louisville, Ky., yet another long-time annual event to fall victim to the coronavirus pandemic.
The cancellation of SkillsUSA came 12 days after Skills Canada called off its competitions scheduled for May 27-30 in Vancouver, British Columbia, "due to the uncertainties of the coronavirus."
Cabinetmaking is one of about 100 trades in which high school and postsecondary students participate. The wide range of SkillsUSA contests includes 3D printing, carpentry, crime scene investigation, nail care, robotics and web design. The Architectural Woodwork Institute's Technical and SkillsUSA committees help coordinate and annual SkillsUSA Cabinetmaking, including designing the contest project, procuring materials and judging the competition. In addition, the Woodwork Career Alliance of North America is a collaborative supporter.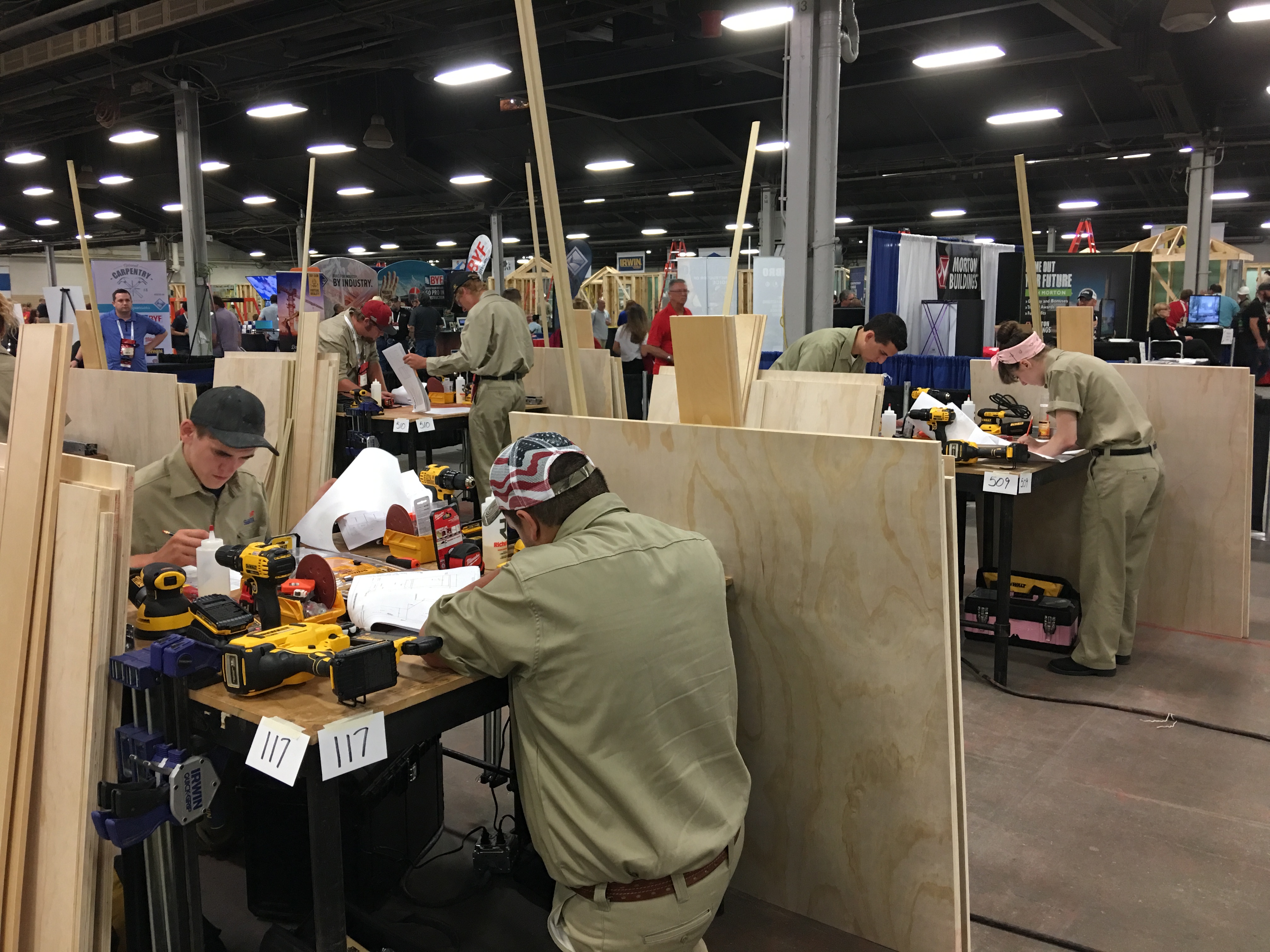 In a video announcement, SkillsUSA Executive Director Chelle Travis said, SkillsUSA conducted "an exhaustive study of all potential options for holding our national event" over the last few weeks. "As the crisis has changed, so have those options."
Travis cited two major reasons for the decision to cancel this year's event. 
"Number one, there is nothing more important to SkillsUSA than the health and wellbeing of our members. With so much yet unknown about this virus and how long it might affect us, we could not in good conscience move forward with an in-person event this June. Your health and safety will always be our main priority.
"Number two, our national event is dependent on state participation. As of this video, 27 of our states have canceled their conferences and would not be participating at our national event even if it was held as planned. Others are basing their decisions on whether or not their school systems reconvene this year, which becomes less likely each day."
While the national competitions have been cancelled, Travis said a few components of the conference will move online. "SkillsUSA will be holding virtual state officer training, delegate sessions and national officer elections, along with other recognition programs as yet undetermined." 
SkillsUSA serves more than 360,000-member students and instructors each year in middle schools, high schools and colleges. 
Have something to say? Share your thoughts with us in the comments below.