SkillsUSA and Skills Canada plan virtual cabinetmaking championships
March 17, 2021 | 9:02 pm CDT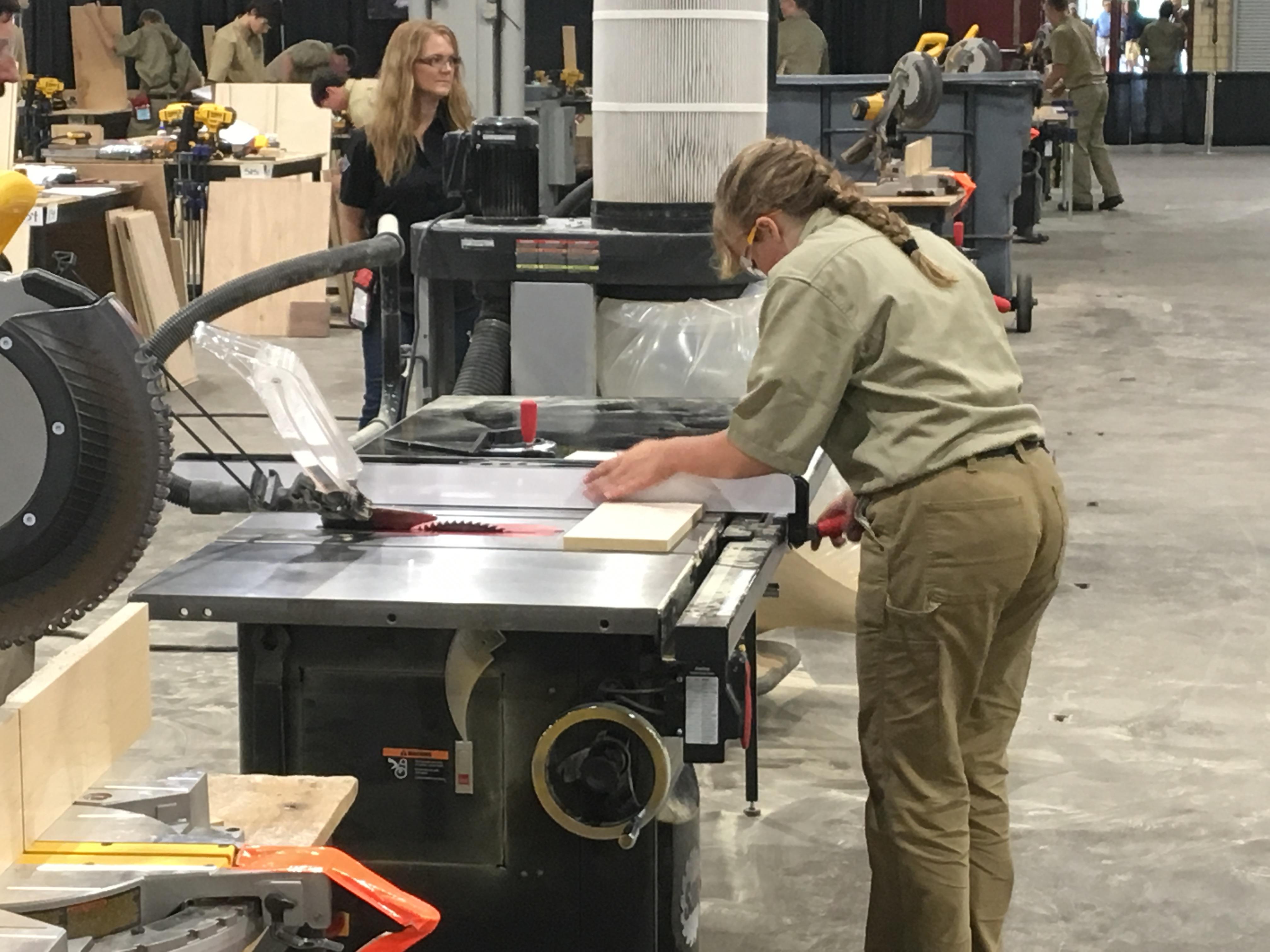 Organizers of SkillsUSA and Skills Canada are working out details for holding their respective national student competitions virtually this June.
The decisions to move the annual events online were prompted by the ongoing COVID-19 pandemic. Last year, the pandemic forced the cancellations of SkillsUSA and Skills Canada. In 2019, SkillsUSA Championships included the participation of more than 6,500 high school and college contestants in competitions that occupied a space equivalent to 31 football fields at the Louisville Convention Center.
Cabinetmaking is one of dozens of Skills championship categories. Others include carpentry, welding, baking, robotics and web design to name a few.
The individual websites for SkillsUSA and Skills Canada note that specific details about the competitions are still being worked out.
SkillsUSA's National Leadership and Skills Conference and SkillsUSA Championships are scheduled for June 14-18. The website notes that the championships will be held virtually "with localized hands-on elements for select competition… Specific dates, times and details are still being finalized and will be made available soon." 
Skills Canada will hold its virtual national Cabinetmaking competition on June 15. The annual competition was to have been held in Quebec City.
The pandemic has also impacted WorldSkills in which national winners compete on the global stage. The event planned for this October in Shanghai, China, has been postponed until fall of 2022.
Have something to say? Share your thoughts with us in the comments below.