Sherrill Furniture invests in new upholstery plant
January 25, 2023 | 1:28 pm CST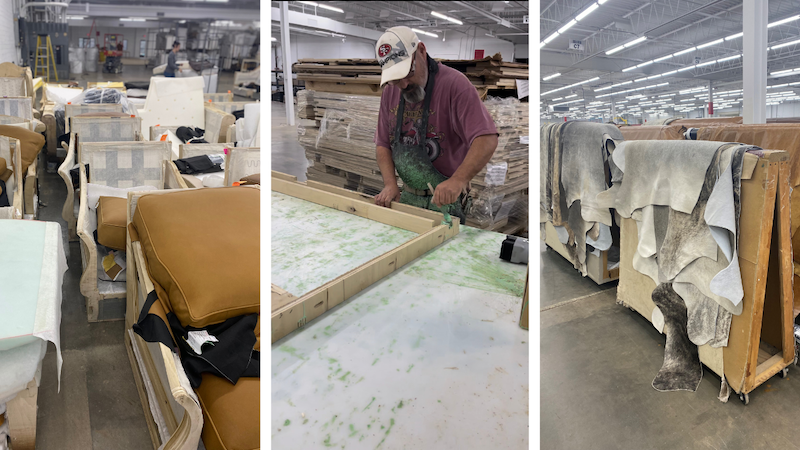 Sherrill Furntiure has continued to invest substantially in its upholstery plant in Conover, N.C.
The luxury furniture maker is continuing to make strategic moves and investments like workforce expansion and a  new upholstery operation to meet the demand among high-end retailers and designers, according to their LinkedIn site.
In 2021, the company announced that it planned to invest $2.9 million to open a new custom upholstery production facility in Conover.
"The furniture capital of the world is growing," said Governor Cooper. "North Carolina companies like Sherrill Furniture understand the advantages of doing business in our state and we're grateful for their contributions to our communities and our economy.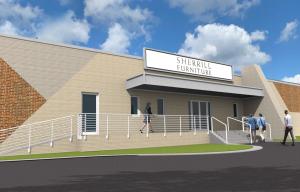 Founded in Catawba County in 1945, Sherrill Furniture Company has maintained its legacy of manufacturing high-quality custom furniture in America for more than 75 years. The company's custom upholstery and casegoods portfolio includes nine furniture brands for retailers and interior designers in all 50 states. Under the management of Charles Sherrill, a third-generation owner, Sherrill Furniture's expansion will add a fifth production facility, and 140,000SF, to its roster of upholstery and woodworking plants.
Expanded Capacity
Sherrill opened a new Conover plant in the fall of 2022, projected to add at least 90 new jobs and reduce overall lead times. The new 150,000 sq. ft. plant opened in March 2022, 4 months ahead of schedule. Lead times have improved as planned across all brands and are anticipated to return to normal by early 2023. They have also transitioned their leather and OEM manufacturing into the Conover plant to help reduce lead times in this category across all facilities. Weekly shipping goals are currently ahead of schedule for all brands at this facility.
"We have improved the way things were laid out in the Hickory facility. Now with the way we have it laid out in Conover, the flow is more streamlined all the way through the whole cutting department," said Donald Wright, leather department manager.
The company has installed a varietry of new equipment, inlcuding two 10-axis lathes and three 5-axis routers to expand casegoods capacity and exposed wood frame parts capacity.  
They have expanded the Frame Router Division from two shifts to four in May 2022, added two additional frame suppliers to expand capacity, and reorganized the casegoods plant by  establishing dedicated production lines for large format, small format, and beds/tables.
Sherrill Furniture Company's brands include Sherrill Furniture upholstery, Hickory White upholstery and case goods, CTH-Sherrill Occasional casegoods, contemporary upholstery line Precedent, motion resource Motioncraft, Whittemore-Sherrill® leather upholstery, as well as designer lines Mr. & Mrs. Howard, Lillian August and Lemieux et Cie. "Backlogs within the furniture industry are at an all-time high," said Thad Monroe, President, Sherrill Furniture Companies. "We are 100% focused on substantially reducing lead times for our customers and are willing to invest heavily to more quickly fulfill orders of our USA-made products. We appreciate the support and partnership we have received at the state and local levels to ensure this same goal."
Have something to say? Share your thoughts with us in the comments below.