SFI to create urban forest sustainability standard
May 2, 2021 | 9:08 pm CDT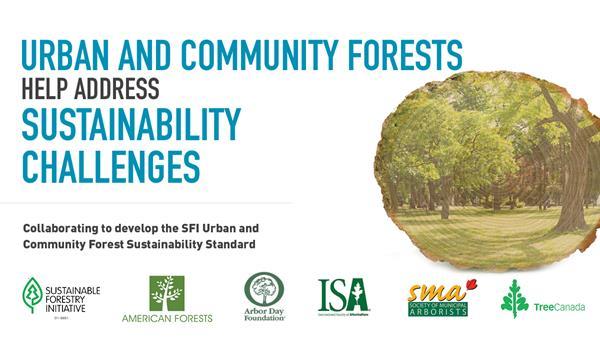 OTTAWA and WASHINGTON -- The Sustainable Forestry Initiative Inc. (SFI) announced a partnership with five urban forestry groups to develop an SFI Urban and Community Forest Sustainability Standard.

SFI will work with American Forests, Arbor Day Foundation, the International Society of Arboriculture, the Society of Municipal Arborists, and Tree Canada. The new standard would be developed for North America and potentially globally. It would establish criteria for urban forest sustainability, likeily including urban wood utilization.

"The SFI network is looking forward to collaborating with our urban forestry partners to promote the establishment of sustainable urban and community forests that meet local needs, while meaningfully contributing to national, bi-national, and global initiatives such as the 2 Billion Tree initiative in Canada or through regional and global initiatives such as the World Economic Forum's 1t.org," said Kathy Abusow, SFI's president and CEO. 

"Urban forests are not just scenery. They are life-or-death infrastructure for our cities in a changing climate, said Jad Daley, president and CEO of American Forests. "We must achieve tree equity in our cities so that everyone has the vital benefits of trees for health, climate resilience, and economic vitality. We need all strategies employed to make this happen, including urban wood utilization, which can help address systemic economic barriers to urban forest management."

SFI also announced the hiring of Paul Johnson as director of urban and community forestry, a new staff position to facilitate the new initiative. 
 
Have something to say? Share your thoughts with us in the comments below.