See Asia's best woodworking machinery at Wood Taiwan 2021
October 30, 2020 | 12:39 pm CDT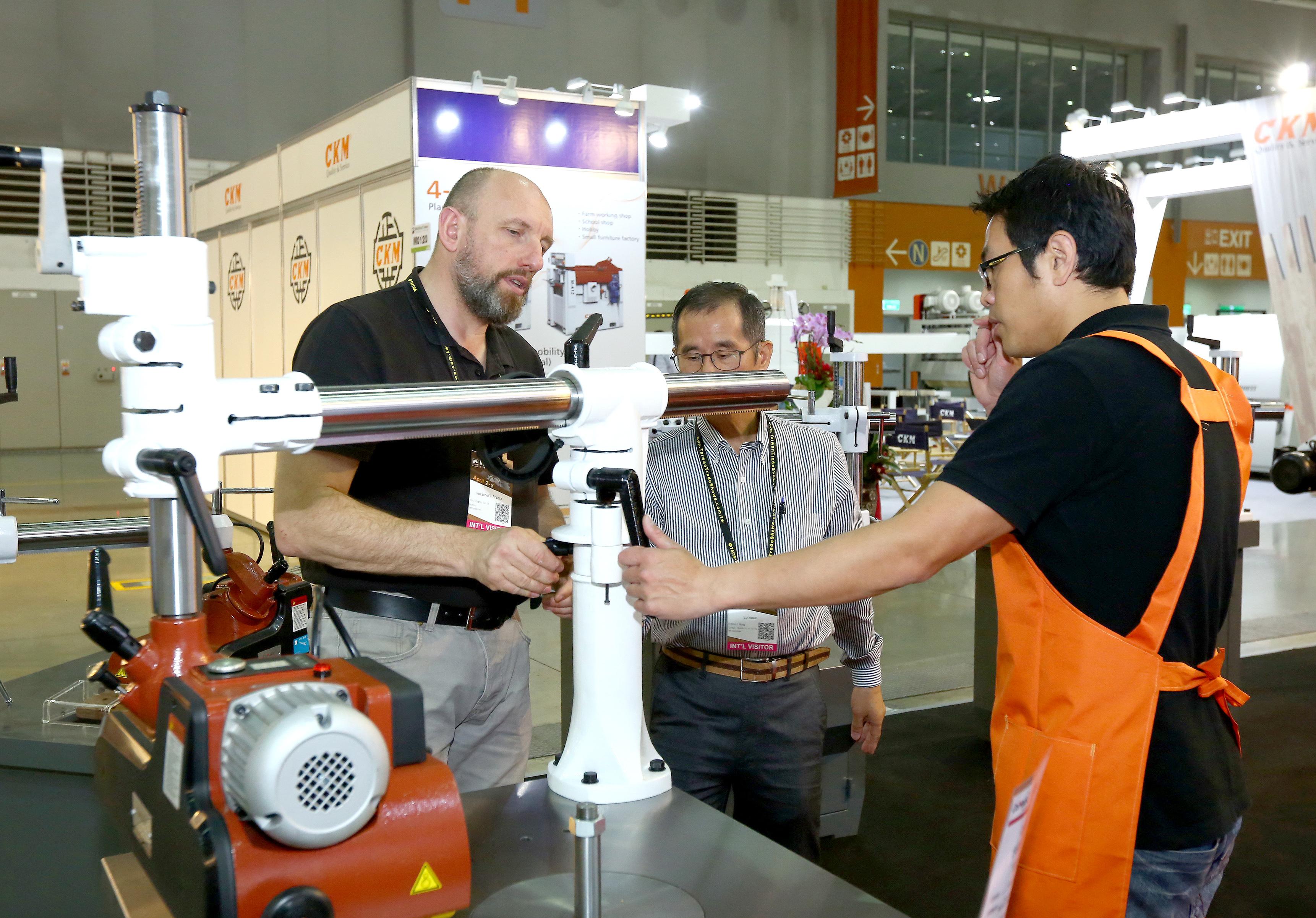 Wood Taiwan (Taiwan Int'l Woodworking Machinery Show), one of the leading woodworking machinery trade fairs in Asia, will be held both virtually and in-person April 22-25, 2021. 
The theme for the 2021 show is "Thrive in Green Manufacturing." Focuses will be on making the best use of rare wood resources and improving the recycling and reuse of wood. 
Exhibitors such as Cheng Kuang Wood Machinery Works, ABM Woodworking Machinery, and Tsung Chang Machinery will showcase an array of products on energy-saving, consumption-reducing, waste-less, recyclable, and optimized production of plates processing machinery and components, in line with global sustainable production trends.
In order to meet the emerging needs of processing different wood composites for the industry, the event will include composite materials processing machinery, wood hand tools and plates, and more. Leading exhibitors Chiu Ting Machinery, Chuan Chier Industrial, and Innovator Machinery will provide insights.
Exhibitors Leadermac Machinery, Anderson Industrial, and Kuang Yung Machinery will demonstrate their smart manufacturing solutions, which combine the Internet of Things, remote monitoring, sensors, and control systems. These companies will show how they respond to rapidly changing market demands.
Starting in December, WOODiscover, a series of video clips from some of the event's exhibitors, will show on-site factory tours to help potential attendees preview the show.
The show will also highlight cross-laminated timber (CLT).
Wood Taiwan is jointly organized by TAITRA and TWMA. It will be held at the Taipei Nangang Exhibition Center Hall 1 (TaiNEX 1).
Have something to say? Share your thoughts with us in the comments below.