SCM Group and Partners Stage CNC Open Houses
June 20, 2013 | 12:23 pm CDT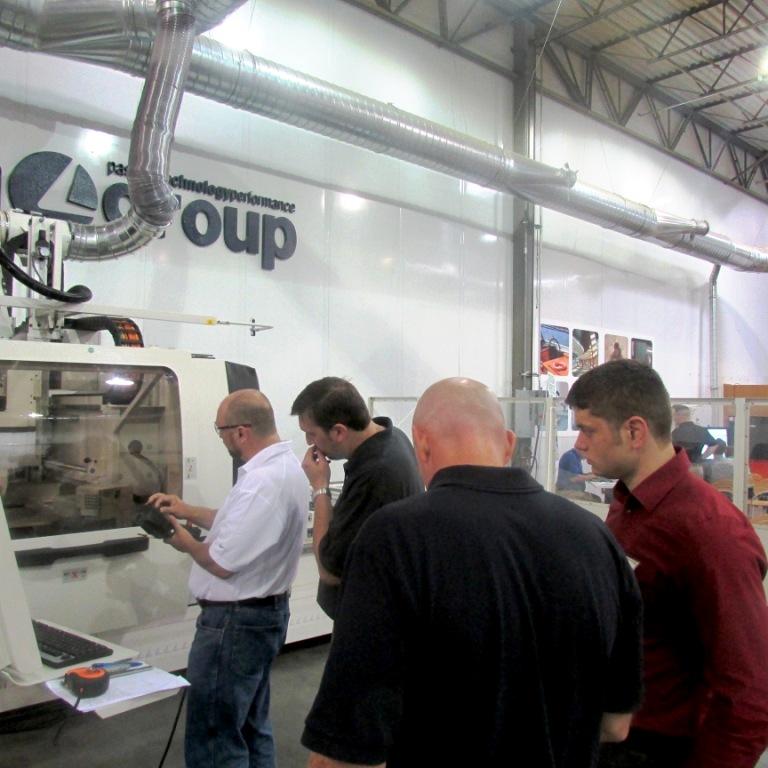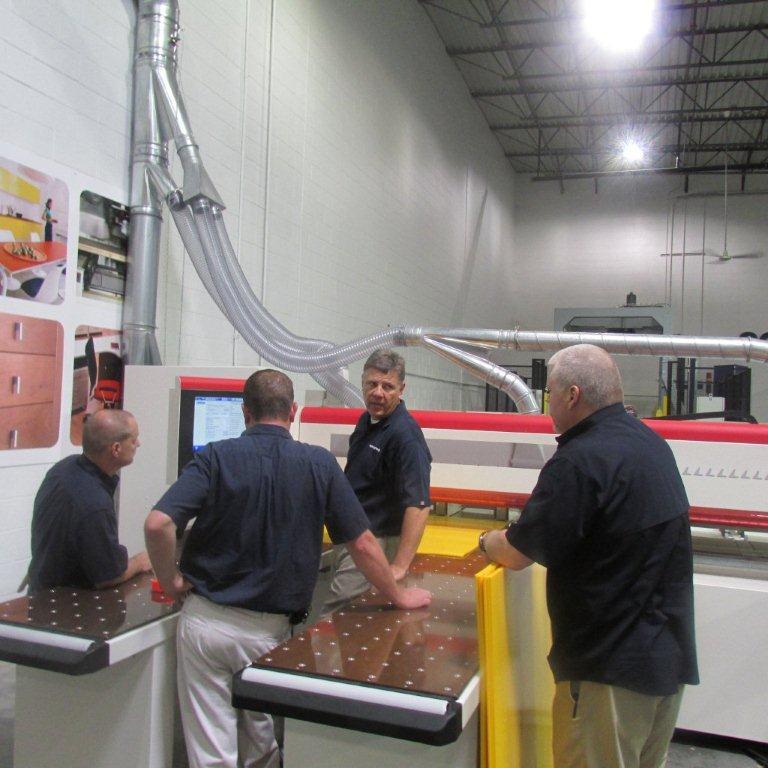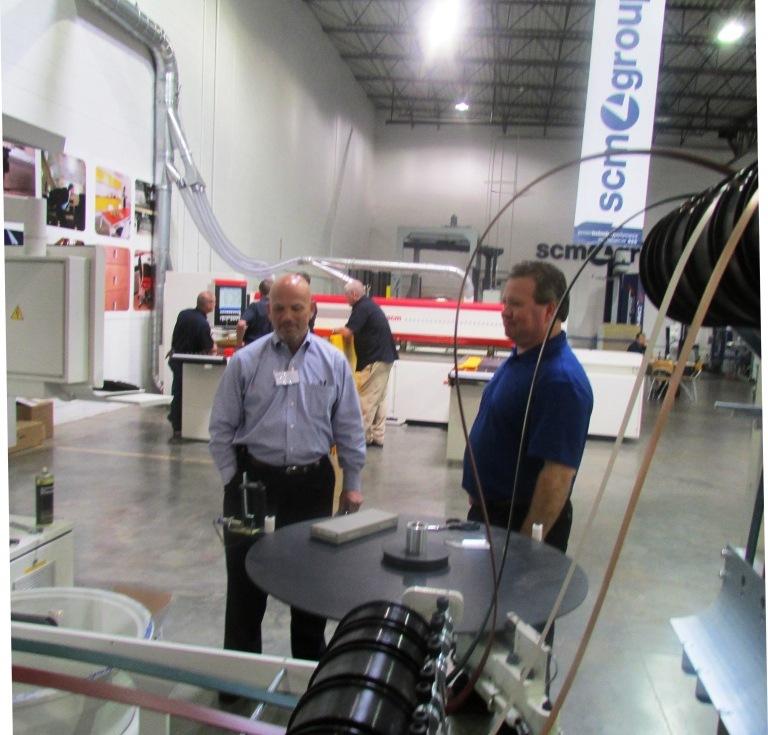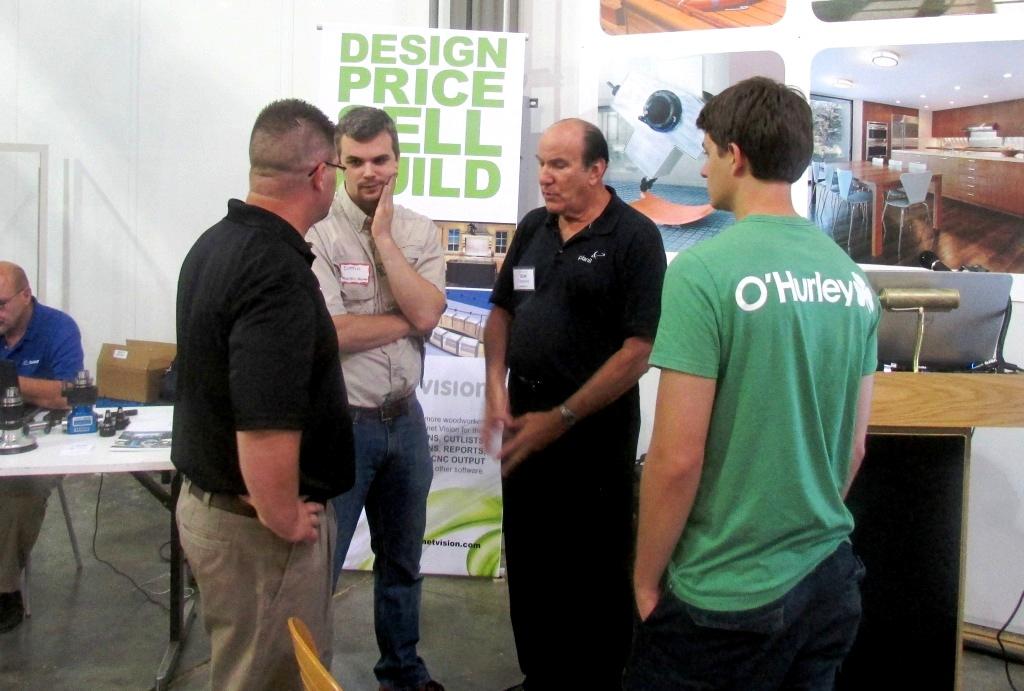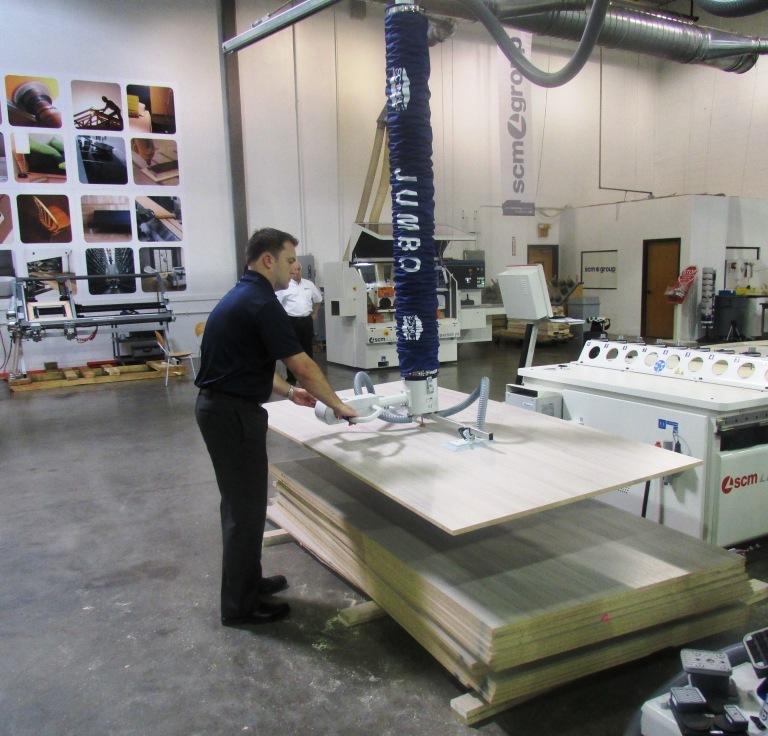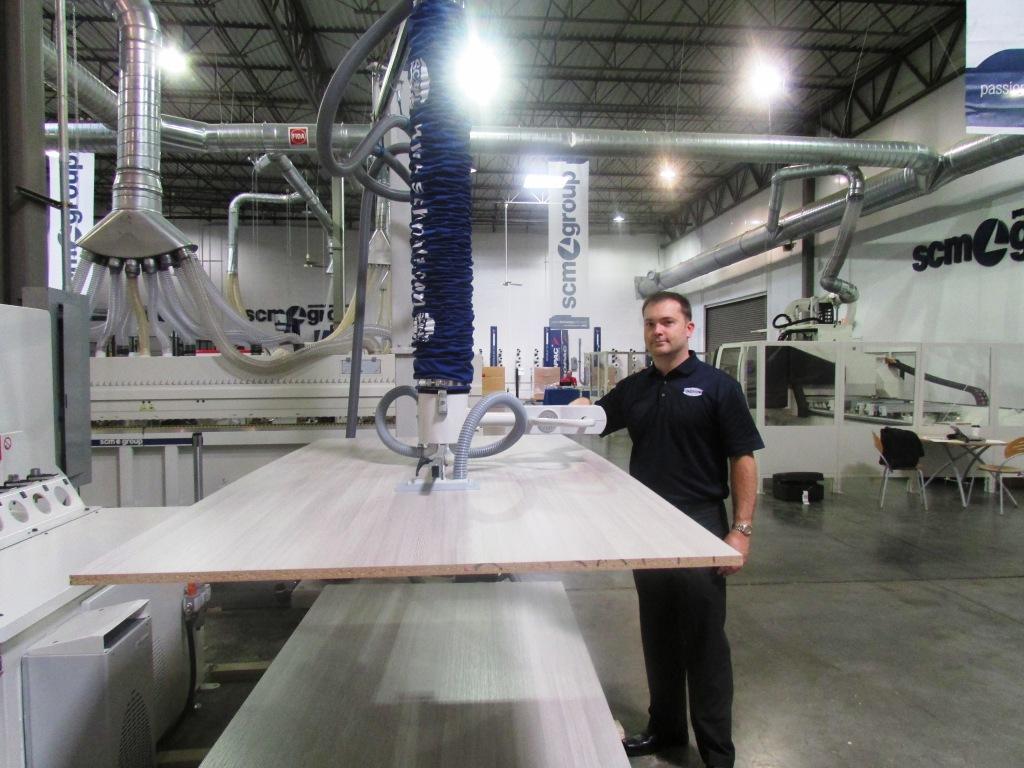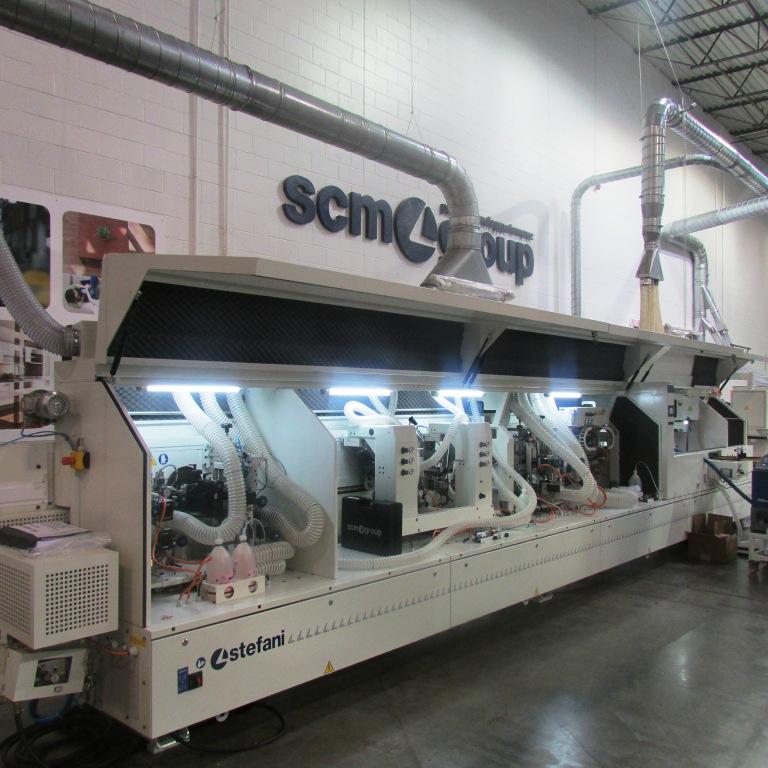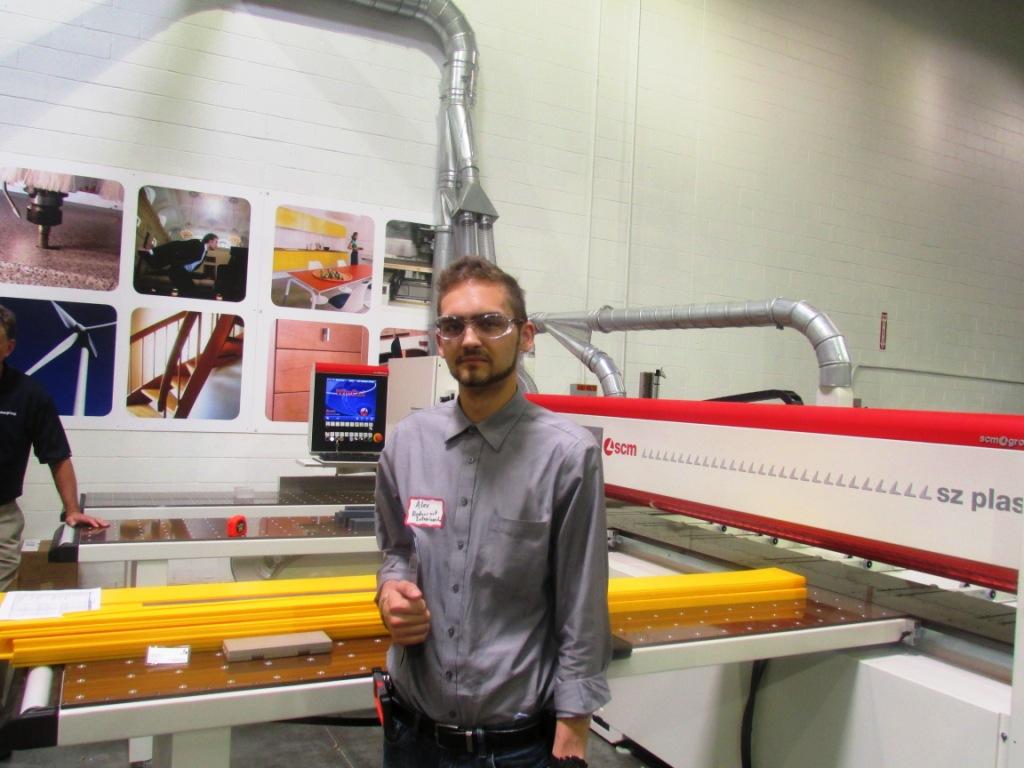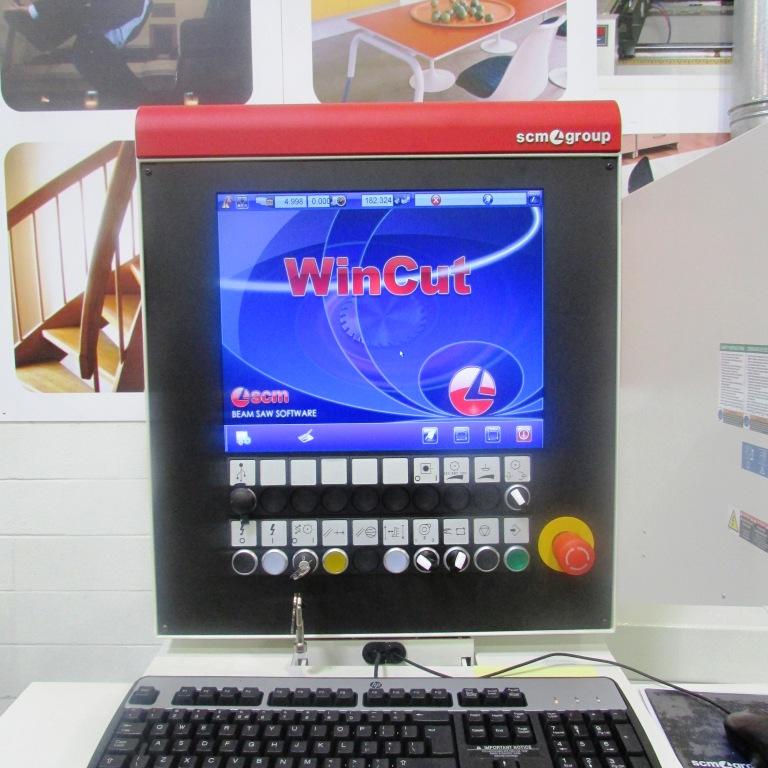 DULUTH, GA – Regional woodworking technology open house events kicked off over the past week, with a wave of events in Salt Lake City, UT (June 13); Houston (June 18-19); and today and tomorrow in Duluth, GA. Next week SCM Days continues in Brea, CA on June 25-26. 
The two-day event here in Duluth, GA, Scm Group's North American headquarters, is being staged in collaboration with Cabinet Vision Cabinetware, as well as local distributor partners First Choice Industrial and J&G Machinery. 
Scm partners on display here in Duluth also include Microvellum software, Doucet Machineries clamps and custom equipment, Nederman dust collection, Schmalz materials handling, and Benz cutting tools, as well as Colonial Saw.
Among wood manufacturing execs in attendance were Alex Wegenstein, plant manager of Restaurant Interiors, Inc., Jasper, GA, looking to upgrade software; and Josh Qualls and Dustin Qualls of Palm Bay Cabinet, looking at CNC machines and other systems.
"We don't have any CNC equipment like this," said Dustin Qualls, "so this is overwhelming." Qualls and his cousin Josh Qualls, who has been building cabinets with table saws and hand tools, were watching a demo of SCM's Pratix S CNC. It was cutting plywood into ready-to-assemble wine racks for attendees at the event, then personalizing them. "We're looking into adding a CNC," Dustin said.
Alex Wegenstein said his 50-employee firm, which builds interiors for Burger King and other retailers, is looking at CNCs and expanded software applications, since business volume is rising.
"Business is quite good right now," Wegenstein says. "We're looking at new software. We have Alphacam Standard software now, but we're looking to upgrade." His firm cuts and forms plastics and acrylics, in addition to wood products product, for its retail interior work.
Production training for Wegenstein and for the Qualls has been on-the-job, but the rely on manufacturers like SCM and its partners to learn more.
"The purpose of SCM days is to familiarize and education people about CNC operations," says Max Salmi, marketing manager for SCM Group North America. "We want them to be comfortable with the investment, and the movement from hand-crafting to CNC production. If you look at the return on investment, it's impressive."
In addition to the Pratix, Scm was also demonstrating Sigma 107 PLS beam saw, and SCM edgebanding, and other highly automated production-level equipment.
At the same time, the 10,000 sq. ft. showroom also conducting hands-on educational seminars using SCM's latest technology, such as Also on display is Scm Classic and Minimax equipment such as Nova joiner, planer, and a sliding saw. "This saw normally runs $14,000," explains Michael Kahn, SCMI Premium Division product manager. "Now its $9,995 through the AWFS show period."
The events will be held throughout the month of June and include live demonstrations of the capabilities of CNC software, like Cabinet Vision's Screen-to-Machine system, and machinery, and show attendees ways they can implement these tools into their businesses.
Have something to say? Share your thoughts with us in the comments below.