Teacher's wooden phone stands are a 'game-changer' for remote learning
August 17, 2020 | 11:31 am CDT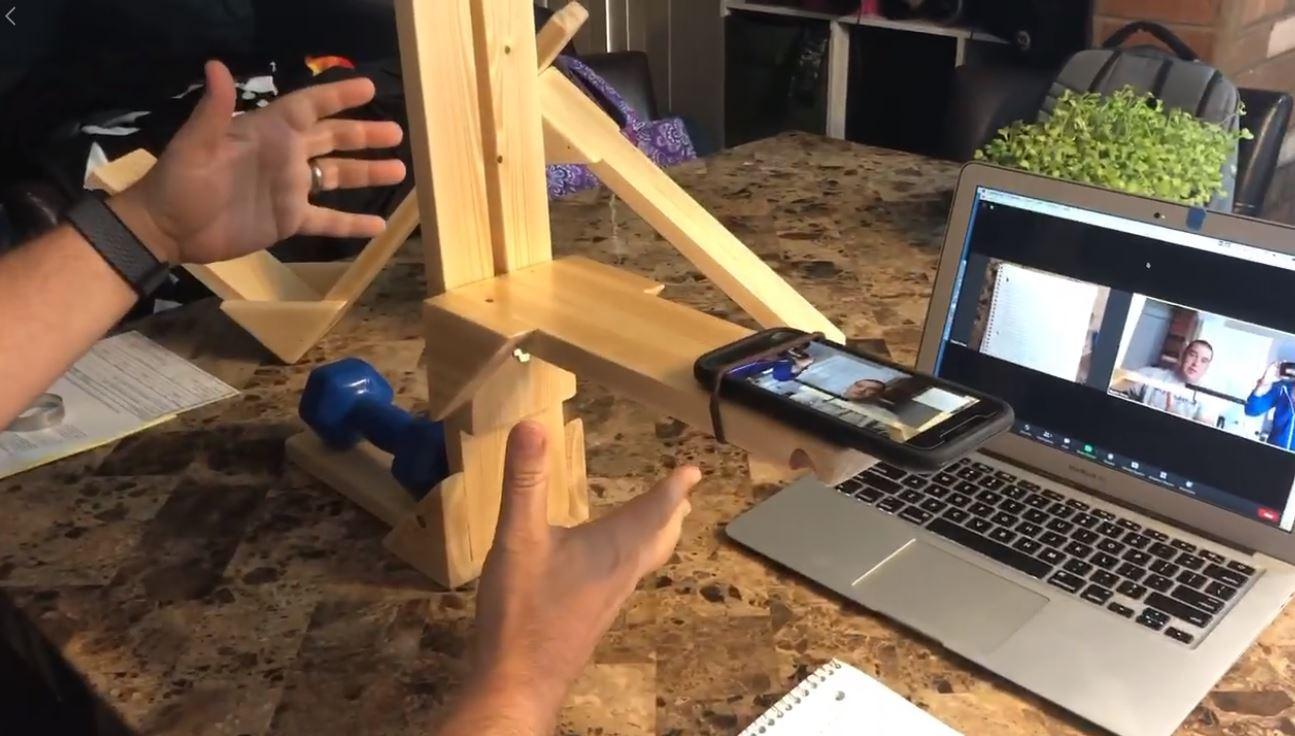 BUFFALO GROVE, Ill. - A science teacher at a high school in Buffalo Grove, Illinois turned to the woodshop in an effort to help his students learn remotely.
The Chicago Tribune reports that Bob Pinta, a computer science teacher at Stevenson High School, was having problems teaching his students via Zoom - as they could only see him or what he was writing - neither at the same time.
Hoping to address, Pinta put on his woodworking and engineering hats, coming up with a Z-shaped wooden device to put his phone on - which enables a phone to look downward at a paper he teaches from. He then set his webcam at his face, joined the day's Zoom call, and directed his students to "pin" the image displayed from his phone to one side of their screens. 
The result? His phone showed the piece of paper and his writing, while the laptop camera showed his face.
Pinta called it an immediate game-changer. And soon, he was hard at work making the stands for other teachers.
His wife Carolyn, also a teacher, posted a video to Facebook of Pinta explaining how the device works. That video has raked in 81,000 views in less than two weeks.
Since August 7, Pinta has made 105 total devices. He began selling them for $30 apiece and now orders are pouring in.
Pinta has already thought of upgrades to the original model, adding a wooden crank that adjusts the phone's height up and down.
Have something to say? Share your thoughts with us in the comments below.