Sarah Reep named to design and product sales post for Blum
July 13, 2020 | 1:08 pm CDT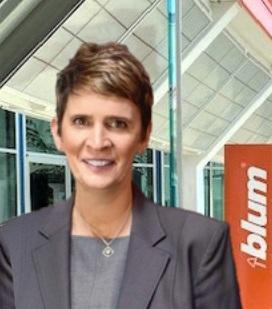 Blum, Inc. has announced that Sarah Reep joined Blum as their senior director of design and product sales.
With more than 30 years of kitchen and bath design, sales and marketing experience, Reep will begin a new chapter for Blum, opening the door to the design realm. Reep has worked with both face frame and frameless lines from major cabinet brands. 
With this appointment, Reep will create and lead a new channel for Blum in the United States called Design and Product Sales. Reep's role, and ultimately her team, will focus on building the Blum brand within the design and dealer channels to complement the company's current sales efforts, which are focused on cabinetmakers.
Blum's longtime presence in the kitchen and bath industry has led to many enduring relationships with kitchen manufacturers, cabinetmakers, and hardware distributors.   
Shannon Lafferty, president of Blum, Inc., said, "Sarah has a wealth of experience and knowledge to lead, support, and grow our industry. Blum's brand, people, products, programs, and services will benefit from having a contributor such as Sarah. She is well suited to work with a wide range of business formats, trade professionals, customers, and consumers. Blum is pleased to be able to make this investment in our industry and our business."
Have something to say? Share your thoughts with us in the comments below.