San Diego -- Where design meets manufacturing April 27-29
December 14, 2021 | 1:46 pm CST
SAN DIEGO -- Design will meet manufacturing at the San Diego Convention Center April 27-29 as the Closets Conference & Expo (CCE) returns to Southern California for the first time since 2018. The CCE will be co-located with Wood Pro Expo California, the regional marketplace for woodworking professionals that will be making its West Coast debut, having previously been held in West Palm Beach, Fla., and Lancaster, Pa.

The co-located events look to build on the success of 2021's show held in June in West Palm Beach, when more than 1,000 closet, cabinet, and woodworking professionals gathered. It marked the wood product industry's first in-person event to take place since COVID-19 was declared a national pandemic in March 2020.

"The location couldn't be better," said Laurel Didier, publisher of Closets & Organized Storage, and manager of the event. "The San Diego Convention Center is right off of Highway 5, 10 minutes from the airport and situated next to the historic Gaslamp district."

Didier also said California is a hotbed for the industries served by the co-located events. "There are more than 8,000 closet, cabinet and woodworking companies in the state. Many do not have the time or the means to travel to a national show, but they can afford to take a day or two to drive to a tradeshow that is local."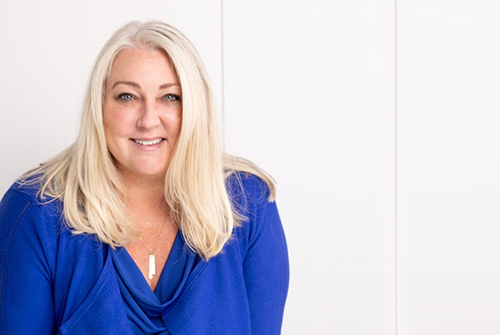 "Machinery and supply companies are excited because there hasn't been a woodworking show in Southern California since the AWFS Fair moved from Anaheim to Las Vegas. It's been long overdue," Didier added. 

Where design meets manufacturing
The unique synergistic pairing of the two events is summed up in its slogan, "Where design meets manufacturing." The Closets Expo and WPE each kick off with a separate full-day conference on April 27, followed by the two-day expo, April 28-29, featuring woodworking machinery, supplies, components, and software. Additional educational programming is offered on both days of the expo. Tours of local manufacturing plants and the popular Top Shelf Design Awards networking reception are also key features of the event.

The Closets Track is co-sponsored by Closet & Organized Storage and the Association of Closet and Storage Professionals. The Wood Pro Track is co-sponsored by FDMC and the Cabinet Makers Association.

Keynotes
Award-winning designer Laurie Haefele is the opening keynote speaker for both tracks on April 27. A regular speaker at events such as the NKBA and Dwell on Design, Haefele often speaks at the Fashion Institute of Design & Merchandising, where she was previously a professor. Her work has appeared in more than 50 magazine articles, as well as on an episode of HGTV's "Kitchen Trends." In the coming months, her work will be featured on Extra T.V.'s "Mansions and Millionaires." Currently, Haefele is busy creating custom products for her clients, using innovative materials and ideas.

Day 2 of the event will kick off with a keynote by Jim Bouchard, founder of the Sensei Leader Movement.  An author and lecturer, Bouchard will focus on the how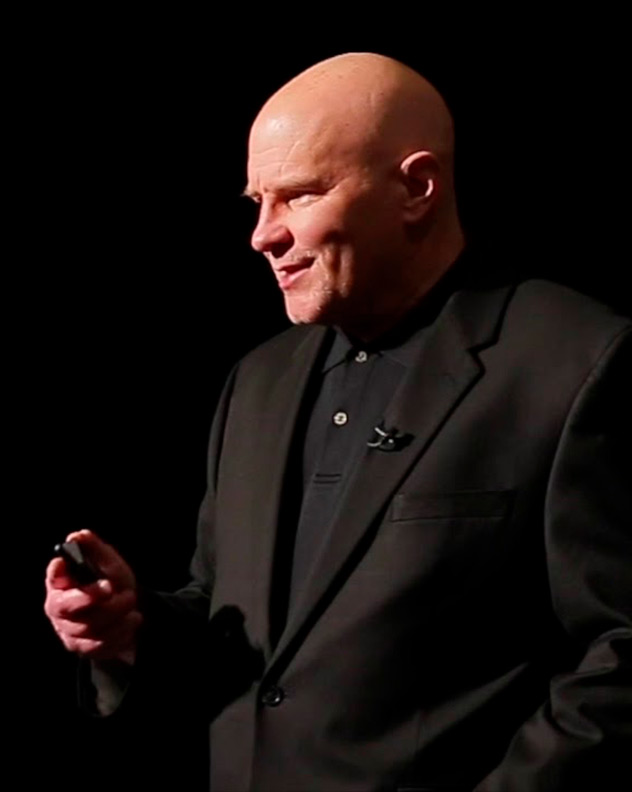 leaders can attract, train, and maintain their employees by creating a positive culture within their organizations. Bouchard was the opening keynote at Woodworking Network's Executive Briefing Conference last September in Colorado Springs.

 "There's no doubt about it, our world has changed," said Bouchard.  "Despite all the current challenges, you have a tremendous opportunity to become the best leader you could ever imagine. Embrace change, find opportunities in uncertain times, and help others grow through change. More than anything else, people support change when they respect and trust their leaders. To earn respect, trust, and loyalty, you have to extend it. The leader goes first." 

The Great Closets Challenge
The exhibit portion of the event will be held April 28-29 and includes displays and demonstrations of running woodworking machinery, hardware, components, software, and other industry-specific products. The exhibit hall will also house the Woodworking Network Live stage featuring presentations from industry experts.

The Second Annual Great Closets Challenge is planned for both days on the Woodworking Network Live Stage. Didier said it will be a new-and-improved version of the challenge after its debut at AWFS last July. "It's going to be a lot of fun and there will be some really great prizes for the winners and runners up," said Didier.

On Thursday, April 28 at 2 p.m., two installers will face off to see who can assemble a mudroom with a bench and cubby the fastest. On Friday, April 29 at 2 p.m., two designers will compete to put together a part of a Master bedroom closet that includes drawer dividers, lighted cabinets, and shoe storage.

Those wishing to participate can enter the contest during the registration process. Contestants will be selected randomly.

America's Finest City
San Diego bills itself as 'America's Finest City.' It is renowned for its idyllic climate, 70 miles of Pacific Ocean beaches, and a wide variety of destination family attractions including the San Diego Zoo and Safari Park, SeaWorld, and Legoland.

"We are extremely fortunate that we were able to get the San Diego Convention Center for the 2022 event," Didier said. "It's a state-of-the-art facility that is right on the ocean. It's a fantastic location."

The Hilton Gaslamp Quarter, the headquarters hotel for the event, is located opposite the San Diego Convention Center and just three blocks from Petco Park, home of the San Diego Padres. The historic Gaslamp Quarter is filled with bars, restaurants, and entertainment, including Balboa Theater, the House of Blues, and the San Diego Civic Theater.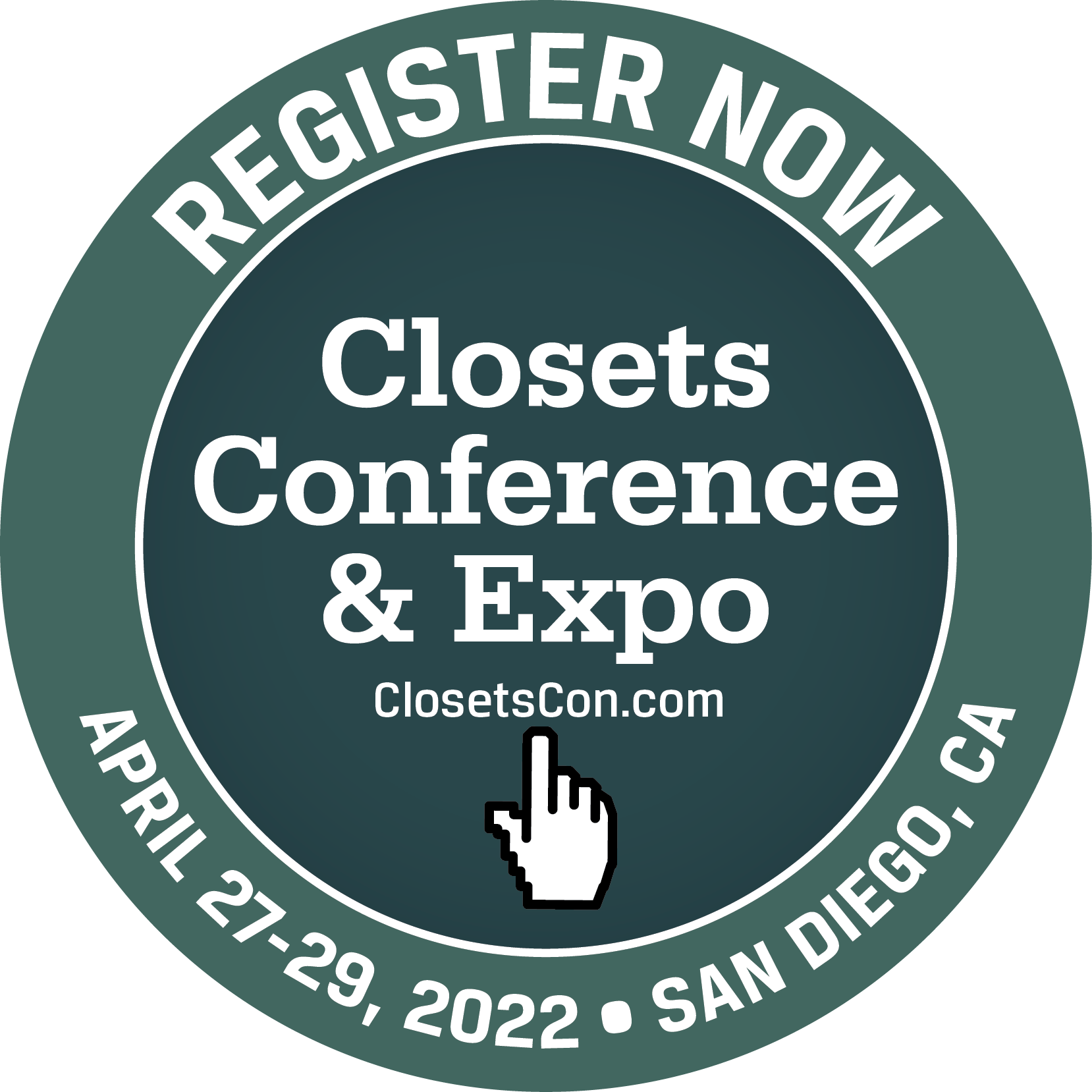 Registration is now open for the 2022 Closets Conference & Expo and Wood Pro Expo California (WPE). Learn more at closetscon.com and woodproexpocalifornia.com. 
Have something to say? Share your thoughts with us in the comments below.