RSA Solutions to host software technology and education fair
July 15, 2020 | 7:20 am CDT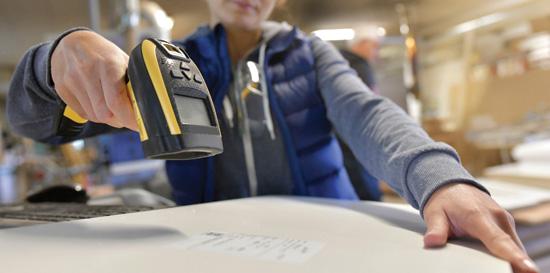 Lamar, MO.  – RSA Solutions will host a two-day software technology and education fair, consisting of two full days of educational webinars on July 29-30. Each day will feature webinars in six subject areas: Machine Tool Data Generation, Engineering, ERP, MES, Ecommerce, and Cyber Security. Attendees can pick and choose which to tune into via GoToWebinar.
RSA is hosting this educational event for software technologies deployed in the woodworking industry by partnering with six leading suppliers from England, Canada, Germany and the United States. Though the webinars are free, pre-registration is requested.
Roger Shaw, Chairman at RSA Solutions, says, "Attendees will learn about the 'whys.' Whether it's machine tool data, engineering, ERP business management, MES production management, or ecommerce. We'll be covering machine tool optimization, nesting, and cyber security with no charge research on your domain on the Dark Web." 
Each day will feature six different webinars and attendees can tune-in to participate in any or all of them. The schedule for each day is the same, so attendees can even spread out "sessions" over two days.
Here is the event schedule (all times Central Standard Time):
10:00-10:10AM:        Opening Kick-off
10:10 – 11:10AM Engineering:

Configure to order explained with a short demonstration
Engineer to order explained; demonstrate parametric and custom one offs with zero formulas 
How can you stop depending on complicated formulas nested in spreadsheets and embedded in your database?
Show examples of output: submittals, renderings and videos
Q&A
11:10AM – 12:10PM MES: what it is and why you should care

MES and Production Coach demonstrated.
Integration constraints - both physical and HR.
Why Bother…. Where is the ROI coming from?
New technology
Customer experiences
Discuss light rack for sorting parts and pulling hardware from storage rack
12:10 – 1:10PM Cyber MoxE: Dangers of cyber invasion and what you can do to protect your company 

Your Domain Analysis (Dark Web Activities) and attendee email addresses – what we can find already!
Dangers of invasion and "hold hostage" ransom.  How does this happen?  What technology is used to protect from invasion?
What are fortune 500 companies doing for protection? 
What can a small business do to get similar protection? 
What is the Dark Web and why should I care? 
Testimonials
1:10 – 2:10PM Beyond ecommerce: the Amazon effect, building data and using your design program with Allmoxy

Learn how to go way beyond internet commerce
Amazon effect
E-driven with triggers versus HR Driven 
Building Data:  Graphics 3D live, Order configurations data
Using existing data – a demonstration
Using CabinetVision comprehensive data: how to quickly ramp up with little programming.
2:10 – 3:10PM ERP with Epicor and Alliance

Why you need it – what are your "symptoms"?
Who is Epicor and Cre8tive?
Starting point technology done economically 
ERP Demonstration 
Challenges to go live and how to prepare
Q&A open forum
3:10-4:10PM Cut Rite: Optimization and Nesting Best Algorithms Deployed

What is Cut Rite and what can it do for woodworkers?
Optimization for all saws as well as nesting for all routers
Demonstration
Option rich add-ons for many specific known challenges
Compatibility with all design systems and spread sheet data
Q&A
To attend all or part of RSA's Software Technology and Education Fair July 29-30, please register here.
RSA Solutions, Inc. is based in Lamar, MO, and has consultants located throughout North America who specialize in solving manufacturing problems with innovative software solutions that are based on each customer's unique needs and process-specific challenges.  RSA consultative services quickly help companies get on the path to more efficient and profitable manufacturing processes regardless of what they're currently using for software and machinery. For more information go to www.rsasolutions.com or call 1-866-930-0772.
Have something to say? Share your thoughts with us in the comments below.