Robinson Lumber Company Names Andy Nuffer as Vice President of Sales
June 4, 2015 | 10:05 pm CDT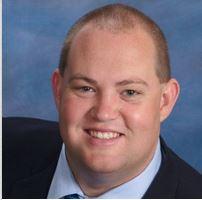 Photo By Robinson Lumber Company
NEW ORLEANS – Robinson Lumber Company, a leading importer/exporter of lumber, decking, and flooring, is proud to announce the hiring of Andy Nuffer as the company's first Vice President of Sales.
Mr. Nuffer will oversee overall sales growth strategy for Robinson Lumber's expansion. He has over ten years of experience in the industry and has designed and implemented strategic sales, business development and operation planning throughout the industry.
"Andy joins the Robinson Lumber community at an exciting time, as we have begun to plan for long-term growth and expansion," stated Garner Robinson, President of Robinson Lumber Company. "Andy has held various leadership roles in our industry, and brings strong knowledge of sales, purchasing and industry expertise to the table. We could not be happier to have Andy join the Robinson Lumber family at this critical period of growth."
Mr. Nuffer joins the Robinson Lumber Company team after spending the past two years as General Manager for Thompson Mahogany Company, one of the of the nation's largest direct importers of luxury hardwood lumber and decking. Prior to Thompson Mahogany Company, Mr. Nuffer spent six years in sales and operations at Baillie Lumber. He is widely recognized for his sales acumen and knowledge of the industry. Andy and his family will relocate to New Orleans later this year.
Have something to say? Share your thoughts with us in the comments below.