Risky business: A look at funding for small business
June 24, 2022 | 9:14 am CDT

Small business owners often underestimate risk and increase that risk with extended personal and business debt as they try to grow their businesses. Some 38 percent underestimate startup costs and one in three business owners rely on personal loans and business credit cards to launch their enterprises.

That's part of the findings of a new study from Business.org, a business reporting and research organization.
According to the report, written by Andrew Mosteller, much of the risks taken on by small business owners, especially in the early days of their enterprise, have to do with securing necessary capital. The survey of more than 700 business owners revealed that credit can be a serious barrier to meeting the financial challenges of starting a business. "A whopping 43% of business owners say their score isn't high enough to qualify for traditional small-business lending," wrote Mosteller in his report.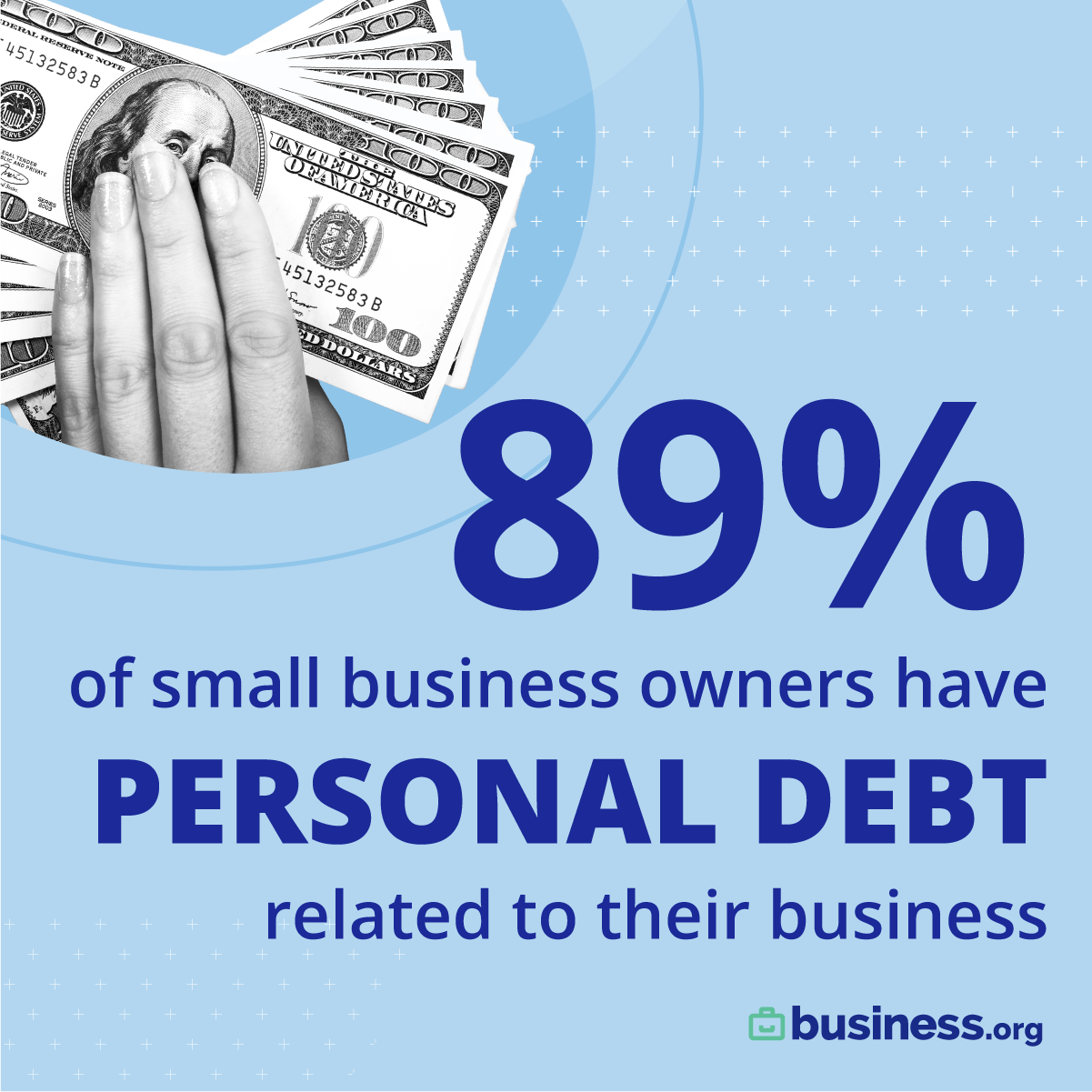 So, what do would-be entrepreneurs do when they can secure the credit they need from traditional business sources? Mosteller reports these are the common responses:
Used personal savings to start business. (43%)
Used personal loan to fund business. (33%)
Received financial support from friends and family to start business. (35%)
Used personal credit card to fund business. (34%)
Used home equity loan to fund business. (31%)
Investing in crypto to fund business. (34%)
Investing in traditional stocks to fund business. (33%)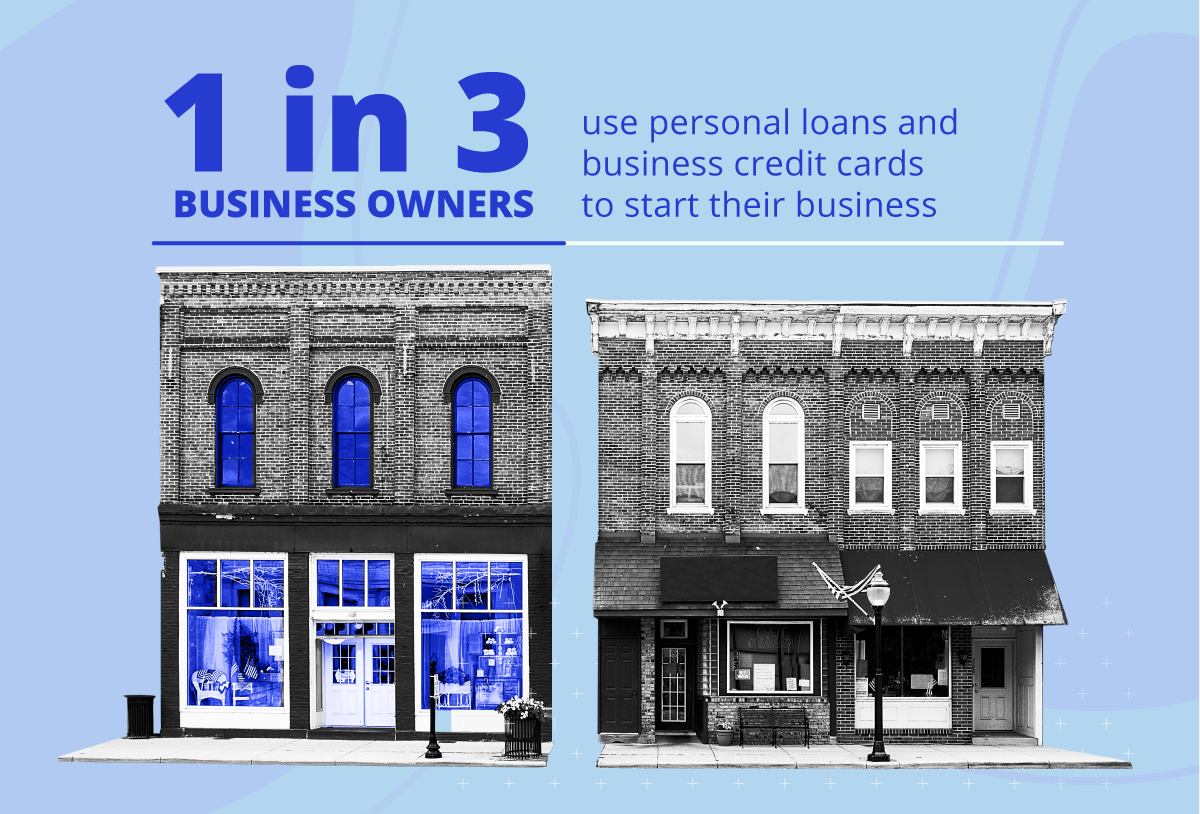 Another common strategy reported is not giving up the day job. One in three business owners are relying on income from another job to fund their business and have had to cut personal expenses in order to keep their business afloat, Mosteller reported.

"Small-business owners have no shortage of determination when it comes to starting their own businesses," he wrote. "This, unfortunately, leads many to leverage their personal finances — putting themselves and their property at great risk."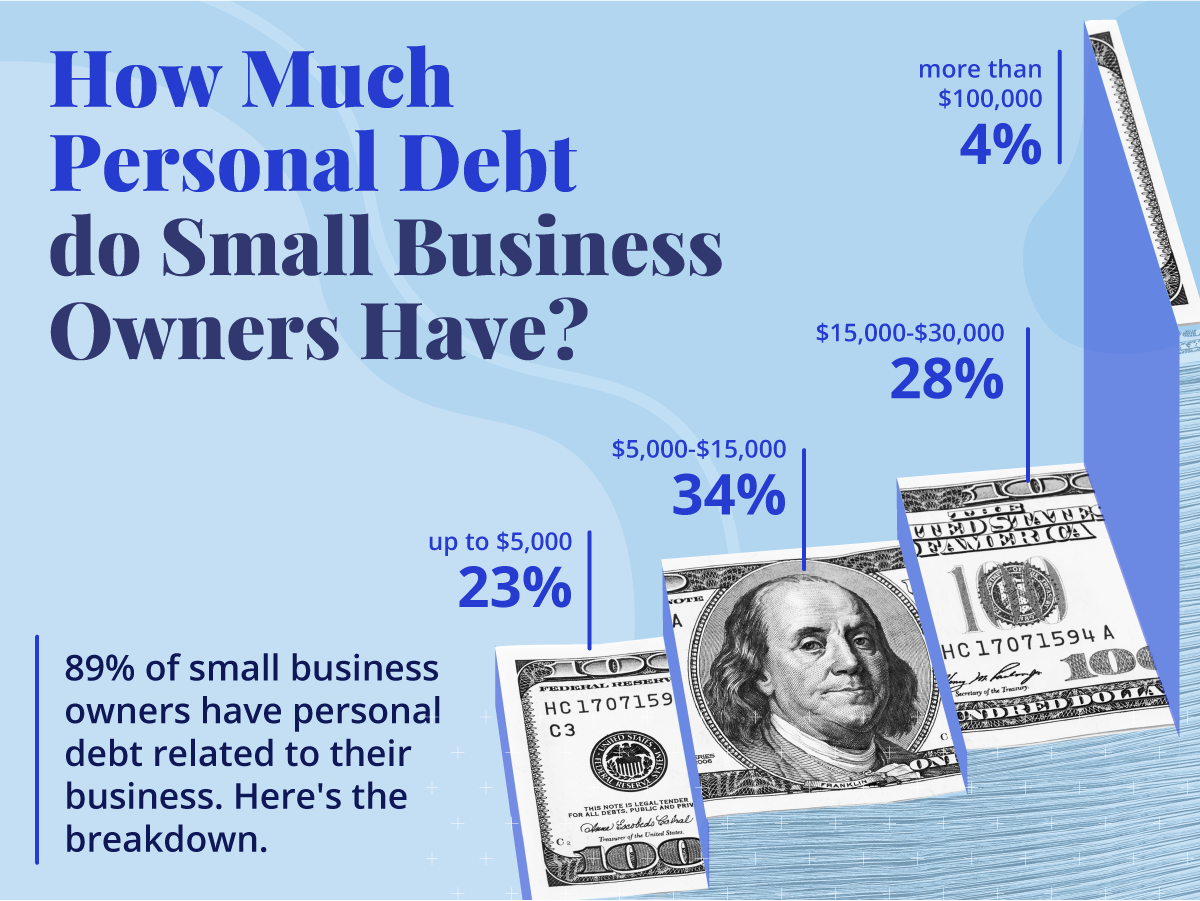 The study finds nearly a third of small business owners have credit utilization above 30 percent. Some 30 percent say they put off saving for retirement so they could fund their business. Nearly as many (28%) report tapping into personal funds to finance the business. And nearly half (46%) report maxing out their business credit card.

"With so much small-business debt going around, it's a miracle any small businesses are managing to stay debt free," said Mosteller. "Only 11% of small-business owners say that they have no personal debt related to their business."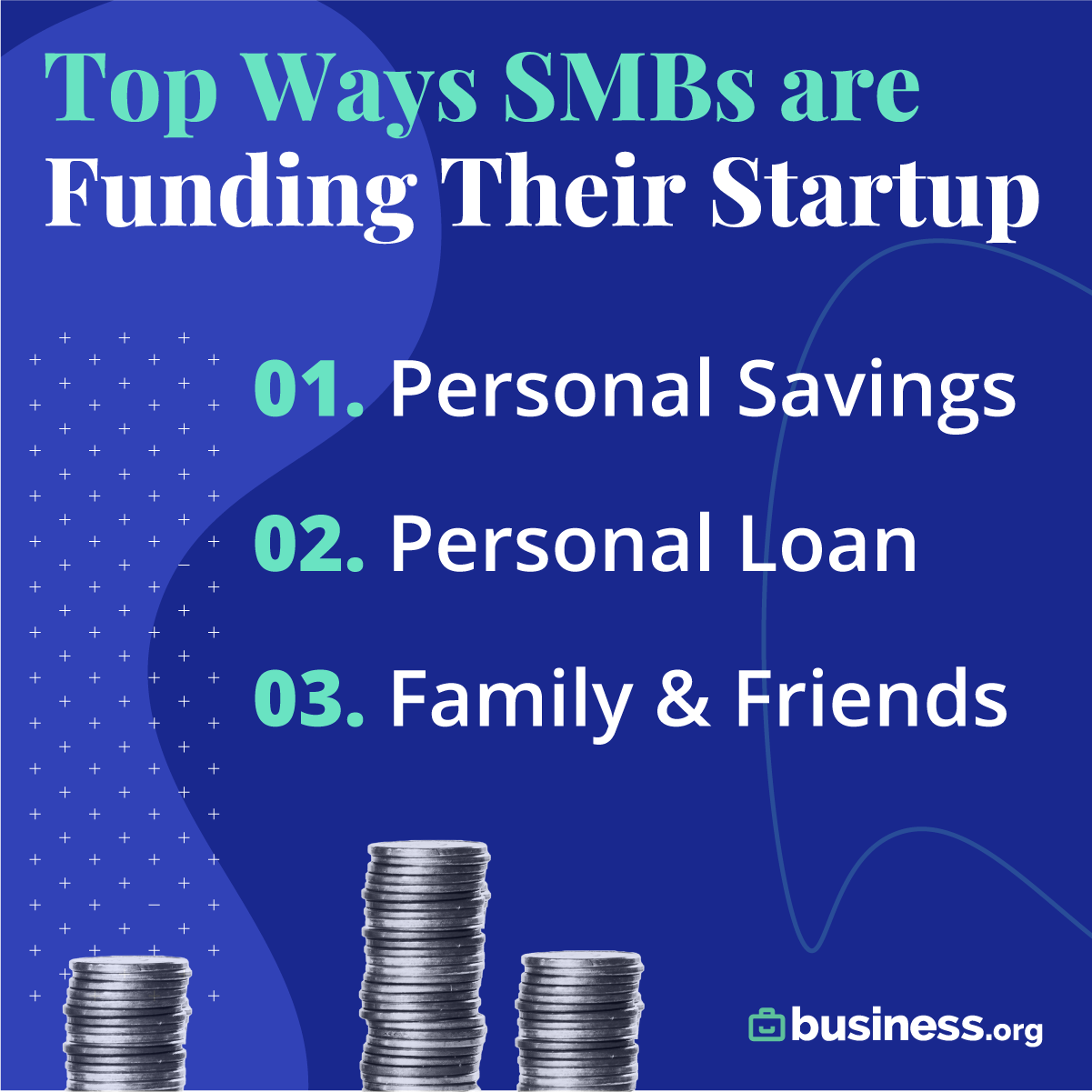 The report says 89% of small business owners have personal debt related to their business. And the amount can be substantial. Some 28% have debt ranging from $15,000 to $30,000. Another 34% have debt from $5,000 to $15,000, and only 23% have debt under $5,000. 

According to Business.org, the survey of more than 700 small-business owners has a +/- 2% margin of error with a confidence level of 95% and was conducted by Pollfish.
Have something to say? Share your thoughts with us in the comments below.