Rhode Island woodworking company jumps on the 'Swelcie' bandwagon
November 16, 2023 | 1:34 pm CST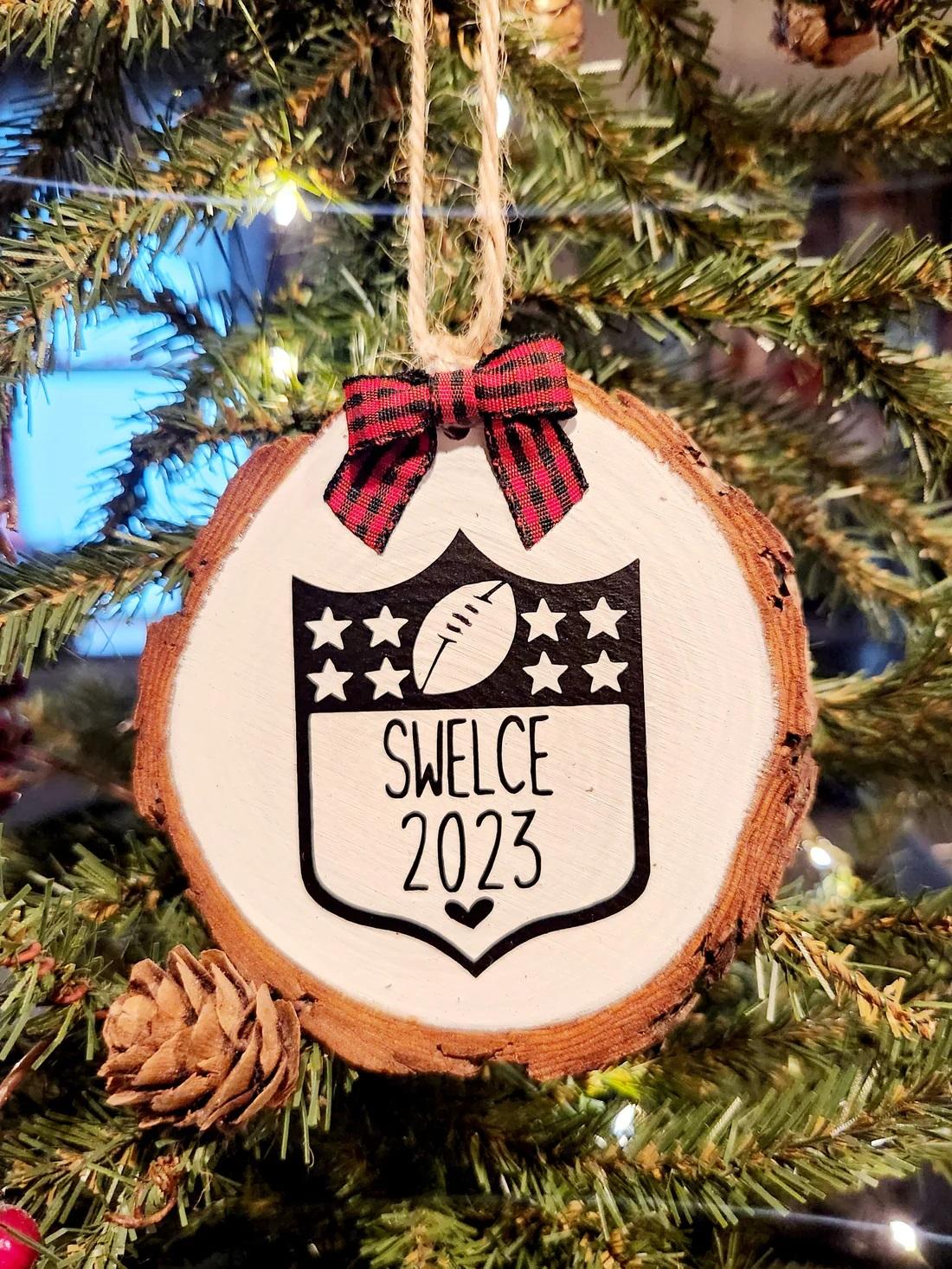 Photo By Knowlton & Sons
It is about 1,400 miles from Woonsocket, Rhode Island, to Arrowhead Stadium in Kansas City, Missouri, where the  Kansas City Chiefs play, but this distance might just as well be around the corner when making products to the Swelcie or Swelce fans around the country.
Swelcie, if you haven't heard, is the combined couple name of mega-pop superstar Taylor Swift and Chiefs tight end Travis Kelce who are thought to be romantically involved. Since becoming romantically linked, sales of game tickets, jerseys and more have skyrocketed.
The Rhode Island-based woodworking company is looking to satisfy that marketing phenomenon with a series of wood ornaments celebrating their romance.   
Knowlton & Sons are owned by Danielle Knowlton and her husband, Jeffrey. Danielle Knowlton creates the designs while Jerry is the woodworker. The "and Sons" portion of the company name honors the couple's two children, both of whom have autism.
The company, the Valley Breeze newspaper said, offers a range of products, including wood-based ornaments, signs, cups, and more. Last year, they sold 600 ornaments and this year expect to do better.
Have something to say? Share your thoughts with us in the comments below.