Residential furniture orders continue double-digit growth in January
April 1, 2021 | 12:09 pm CDT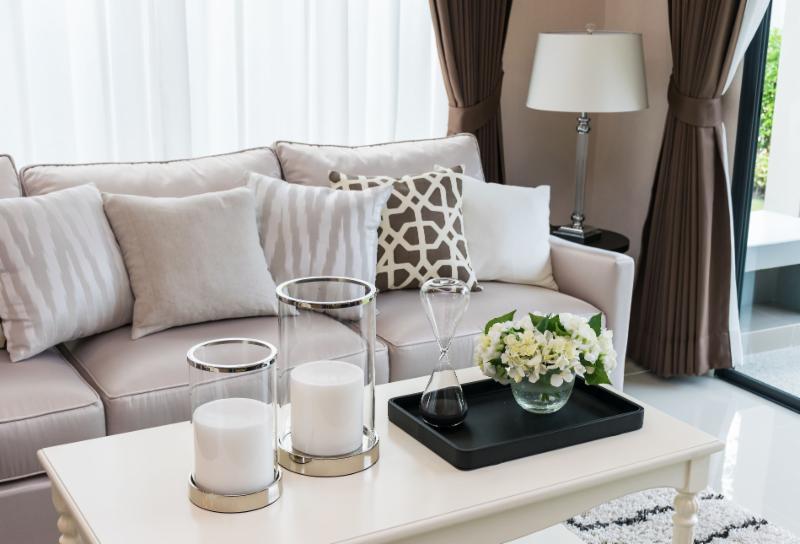 Photo By Smith Leonard/Furniture Insights
HIGH POINT, N.C. -  New orders for residential furniture again saw double-digit gains, rising 27% in January compared to 2020. This marks eight straight months of double-digit increases as compared to the previous year, as reported by Smith Leonard in the latest issue of Furniture Insights. The increase in new orders was reported by about 77% of the residential furniture manufacturers and distributors participating in the monthly survey.
"While not normally any big deal, these increases have all been in the higher double digits. Of course, starting in a couple of months, we will go through even greater comparisons when we compare March and especially April and likely May," said Ken Smith, managing partner at Smith Leonard.
Shipments were up 7% compared to January 2020 figures for approximately 65% of survey respondents, but down 5% from December, according to the March Furniture Insights. Shipments continue to be hampered by supply shortages.
"Our repeated conversations with industry contacts keep yielding the same issues and challenges: The need for people, raw materials, and imported finished goods. Shortages of integral materials to make foam, some lumber issues due to the increase in housing and upfits to homes, and other materials continue to have a negative impact. Glue for case goods is even in short supply. If those hurdles can be cleared and goods can actually be made either domestically or overseas, getting the goods delivered has been a big issue," Smith said.
Backlogs continued to increase, up 2% in January compared to December, and up 177% from January 2020.
"We have discussed these issues before, but these levels of backlogs are really hard to deal with," Smith said. "Customers do not want to wait this long especially once they got excited about placing an order. Pricing continues to be an issue as well, as costs are going up before goods can be delivered or even made in some cases."
Receivable levels continue to appear to be in line with a 3% increase in January compared to 2020 figures.
Inventories were up 7% in January compared to December and were  4%  higher than a  year ago.  "Inventories continue to be too low but lack of ability to get goods is keeping inventories down."
Smith added, "Price increases have really impacted business due to the considerable backlogs many are facing. In most cases, orders are placed based on current price lists, but by the time the goods can be made and shipped, the prices have gone up. It is hard for the manufacturers to absorb those increases, yet it is hard for the retailer to do the same and they certainly have issues with going back to customers trying to raise prices after the goods were ordered."
Sales at furniture and home furnishings stores, on an adjusted basis, were up 8.9% over February 2020. Year to date, sales at these stores were up 7.7%.
"Most people we talk with say they can never remember business being this good, yet most admit they would have never imagined the challenges that have emerged in the midst of such positive growth," Smith said. "We do expect business to slow a bit over the next few months. As travel and vacations start to resume, we imagine some of the purchasing power will dry up. We think it will still be positive but just not as robust. Hopefully, this will allow folks to take a breath and catch up somewhat. In the meantime, enjoy the good business as best you can."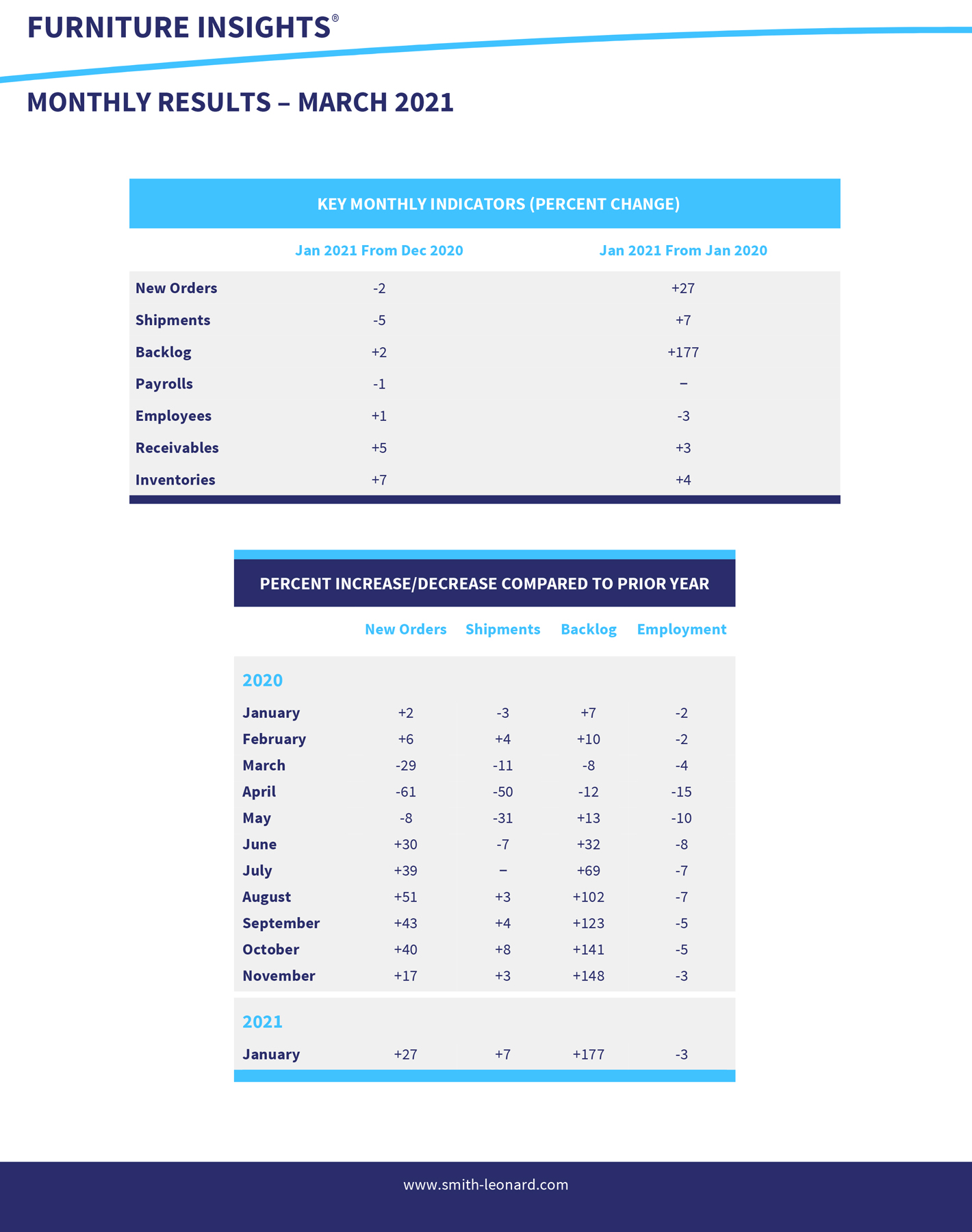 Have something to say? Share your thoughts with us in the comments below.