Residential furniture orders up 6% in February, pre-COVID-19 impact
May 1, 2020 | 12:21 pm CDT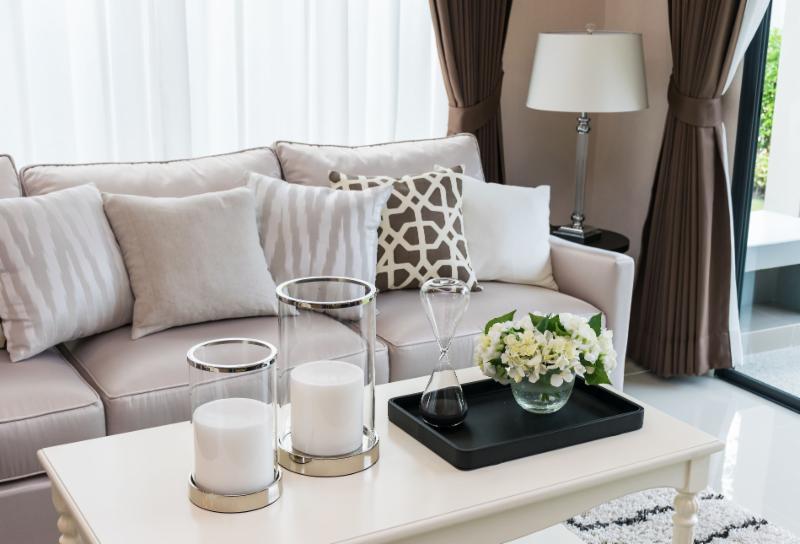 Photo By Smith Leonard
HIGH POINT, N.C. - New residential furniture orders rose 6% in February compared to the same period a year ago, bringing year-to-date orders up 4% over 2019, said Smith Leonard in the latest Furniture Insights survey of manufacturers and distributors. About two-thirds of the respondents reported increased orders in February. The analyst and consulting firm noted upcoming reports will reflect the impact of COVID-19 on the industry.
The April 2020 Furniture Insights report shows February shipments were up 4% compared to 2019 figures, following the decline in January. Year-to-date shipments were about flat with last year, with slightly more than half reporting increases, Smith Leonard reported.
Backlogs were up 2% over January, and 10% higher than February 2019. "That was a good thing as when things slowed in March, there were some backlogs to work down, even though there were some cancellations," said Ken Smith, managing partner at Smith Leonard. "Receivable levels were down 1% from February 2019 and down 5% from January. The 1% decline considering year-to-date flat shipments was a good sign, especially to start at a good level before the virus pandemic set in. The 5% decline from January was normal as shipments in February are usually down from January," Smith said in the report. Inventories were up 3% over February 2019, but down 4% from January, "so it appears inventories were in pretty good shape going into the pandemic," he added.
Smith said he asked several people for comments on the current situation. "So far, the best comments that could be printed are 'Good luck.'
"Seriously," he added, "what do you say? It is really hard to make an overall statement. Some of you, in places when you could, have been able to work at least on a limited schedule based on backlogs or designer orders or limited retail by appointment. Others have developed some health care products whether furniture or masks. And many of you have applied for the Payroll Protection Program loans and have experienced all sorts of fun with that everchanging exercise and its various interpretations."
The second wave of available funding will hopefully provide relief to some companies, Smith said. The opening back up of some states should also help as companies begin returning to work.  "We do think it is going to be a while before we hit 'normal' again, whatever that may look like. While some think the economy will come back strong and quickly, we are not sure how 'quickly' that will be. As accountants are usually on the conservative side, we would suggest you plan on a slower recovery. Preparing for less business and getting a lot more is much better than assuming business back to pre-March levels and it not happening," Smith commented.
"We are sorry there will be no spring High Point Market, but we think that was a wise choice. We hope that by the time our May letter comes out and likely reveals weak March results, we will have a better idea of a go-forward plan. In the meantime, stay safe and careful."
Have something to say? Share your thoughts with us in the comments below.