Is the residential furniture industry in a recession? Orders continue double-digit drop
January 4, 2023 | 10:12 am CST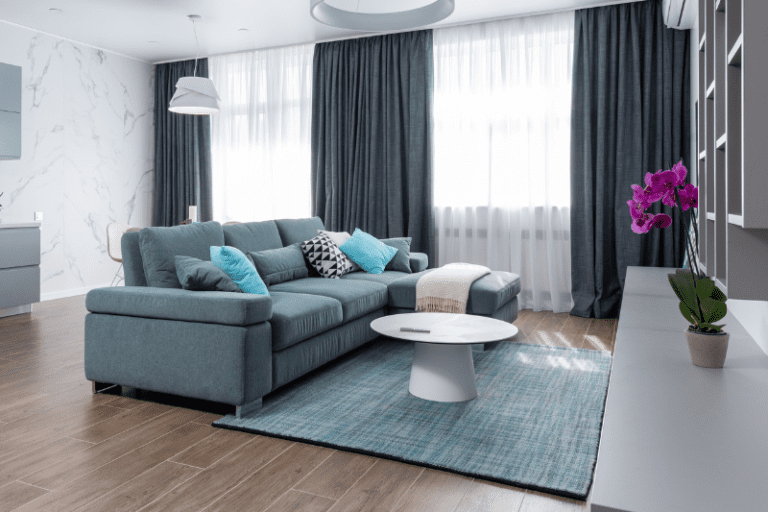 Photo By Smith Leonard
HIGH POINT, N.C. - Closing out the year, new residential furniture orders continued to slide, down 30% in October compared to 2021 figures, marking a 10th straight month of year-over-year double-digit declines, according to the latest issue of Furniture Insights produced by Smith Leonard. Orders were down for 88% of the survey participants.
"We knew that the good business in late 2020 and 2021 would not continue," noted Ken Smith, managing partner at Smith Leonard. "No one we talked to thought it would last as long as it did. Yet everyone hated to see the good times end, as it has been a long time (if ever) that business was that good. But no matter who we talked with; it was always a discussion of it's just a matter of time until the slowdown starts."
Year-to-date new orders were down 29% from last year; for comparison, 2021 year-to-date was up 16% over 2020. Approximately 91% of the survey participants reported new orders were down for the year to date.
"As the slowdown happened, the results have been a bit harsh as to how slow it has become. Maybe it does not feel so bad for some since backlogs were built so high, production and shipping have been able to keep things moving, but it is beginning to feel not so good as backlogs have declined significantly for so many," Smith said in the December Furniture Insights. "The survey results continue to be difficult to describe as the comparisons are really not that meaningful on an overall basis. Company to company may be somewhat easier, but with price increases and changes in business, freight rates, etc., it is hard to determine other than to say that when orders are off 25 to 30%, it just doesn't feel very good."
Shipments in October were up 2% over 2021, with year-to-date figures up 5% compared to the same period in 2021. Year-to-date shipments were up for 70% of the participants. Backlogs in October were down 8% compared to September, and were down 47% from the previous year, the report stated.
"Thank goodness for the large backlogs that were built, as production and shipping have been able to continue for most. Many think that this coming recession (if not already in one) will be short-lived. The living off backlogs has allowed many to weather the storm, but as we have heard from some, portions of the backlogs have turned out not to be so solid, especially in the lower-end products where custom is not as important," Smith said.
Receivable levels were up 6% compared to 2021, which is in line with the 5% year-to-date shipment increase, he added. "Receivable levels seem in line but are going to take some managing as dealers are slowing down, making them need some leeway from time to time, which most have not been getting."
Inventories were flat in September, but up 47% from October 2021. "With inventories typically a big percentage of working capital, the large build-up we have seen in inventories, is going to have to be dealt with. Plus, as freight costs are coming down as well as some raw materials, there are going to have to be some price concessions, even though some of the items in inventory had higher costs associated with them," Smith commented.
On an adjusted basis, sales at furniture and home furnishings stores were down 3.2% in November compared to a year ago. However, sales were up 1% year-to-date over the same period a year ago.
"What we are hearing and seeing from our surveys is that the residential furniture industry is probably already in a recession that likely began during the third quarter of 2022," Smith commented.  "[T]he participants in our survey have been able to somewhat weather the storm due to the large backlogs that were built up, allowing continued production and shipping of products. But many have reduced backlogs to pre-pandemic levels and for some, orders are not keeping up with production needs. We realize no one wants to think about people cuts as hard as they have been to find, but it is at least time to give that some thought."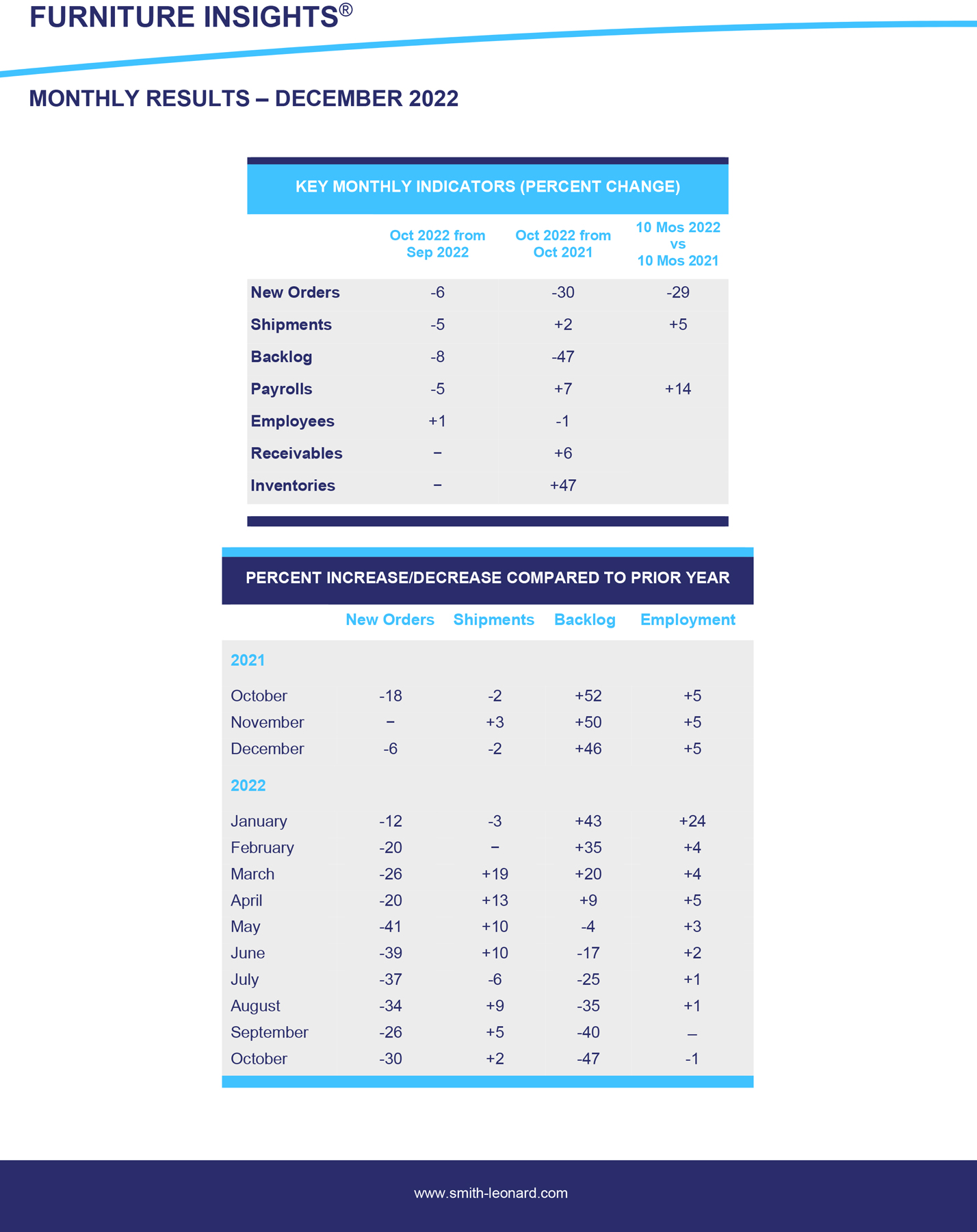 Have something to say? Share your thoughts with us in the comments below.