Quickscrews lands slot on new Offerman-Poehler reality show "Making It"
August 2, 2018 | 9:30 am CDT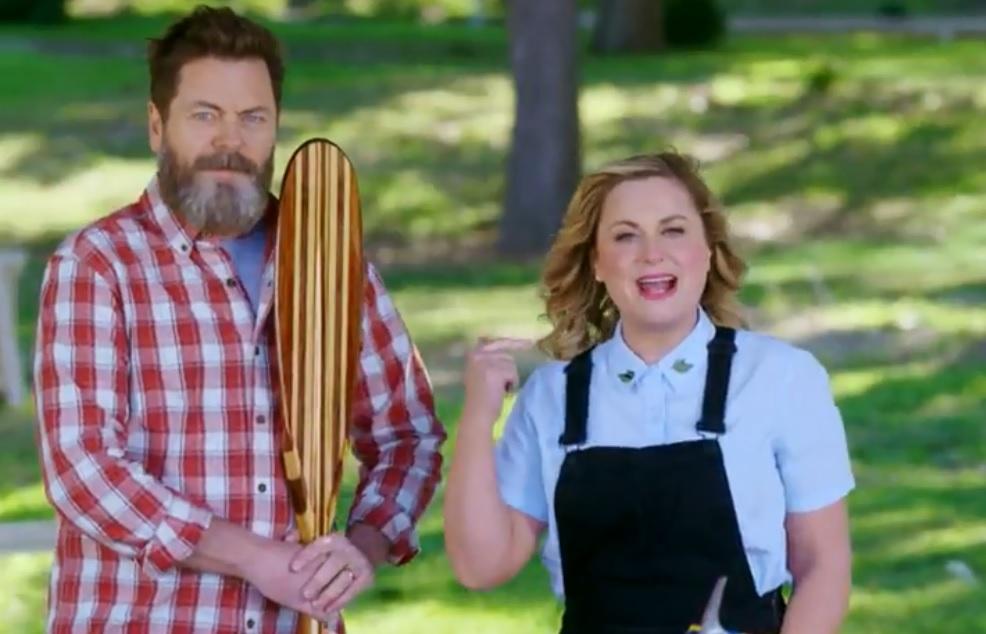 A new NBC reality show called "Making It" is featuring a partnership with Quickscrews, a leading supplier of woodworking fasteners in the US for 30 years.
Hosted by Nick Offerman and Amy Poehler, the six-episode competition, focuses on eight of the most talented makers from across the country taking on a variety of handmade projects with the hopes of being named Master Maker and winning $100,000. The show airs Tuesday nights on NBC. Offerman and Poehler starred previously together on the show "Parks and Recreation." Offerman is an experienced woodworker as well as being known for his acting roles. Poehler is an actress and comedian who openly expresses she has few skills making things. 
Quickscrews will provide the screws for the new NBC reality competition "Making It."
"Luckily for them, they'll have a smooth time with their fasteners, because all the screws used by contestants will be Quickscrews," said a Jared Weiner, vice-president of marketing for Quickscrews. "If you're a maker, a DIY woodworker, or even a professional—we've got you covered."
Quickscrews' website offers a wide variety of screws for cabinetry, furniture, and woodworking. The company promises if orders are received by 1pm, they will guarantee to ship same day. They also offer expert advice for screw selection by email or phone.
You can see clips of the show and learn more at the show's website.
Have something to say? Share your thoughts with us in the comments below.