PureBond hardwood plywood marks 100 million panels
August 12, 2019 | 9:29 am CDT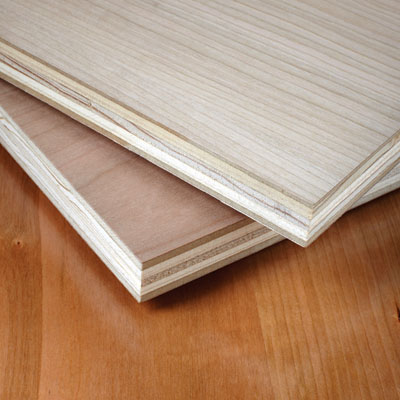 GREENSBORO, N.C. – In late July American soybean growers gathered alongside Salina, Kansas, cabinetry workers at Crestwood Inc. to celebrate the use of U.S. soy inside 100 million panels of Columbia Forest Products' PureBond hardwood plywood.
 
Through the soybean checkoff, the United Soybean Board has supported soy research on the technology as well as partnered with Columbia Forest Products to educate architects and other customers about its value.
 
"U.S. soybean growers appreciate the increased demand for soy that Columbia Forest Products and its customers have created for our crop that is grown by approximately 515,000 farmers across the nation," said United Soybean board director Lance Rezac, who grows soybeans near Onaga, Kansas.
 
The PureBond story starts with the science of biomimicry, which studies nature and then imitates its designs. Oregon State researcher Kaichang Li found a breakthrough on the coast of the Pacific Ocean for developing a practical, scalable and cost-effective way to convert totally away from formaldehyde-based resin systems in the hardwood plywood industry. Inspiration came from observing the way mussels secrete proteins to defy the pounding of waves, yet continue to cling to shoreline rocks.
 
Li's research path led to protein-rich soy flour as the essential ingredient to make plywood without any added formaldehyde in the bonding resin system. The soy flour product delivered terrific adhesion while improving the panel's water resistance.
 
The U.S. Environmental Protection Agency honored the researchers who developed this soy-based panel assembly approach with the 2007 Presidential Green Chemistry Award.  According to the EPA, the technology represented the "first cost-competitive, environmentally-friendly adhesive that replaced the toxic urea-formaldehyde (UF) resin."
 
North Carolina-headquartered Columbia Forest Products first offered the product to customers in 2005. Importantly, PureBond provides performance benefits, yet is cost-competitive with traditional panels made using UF construction. 
 
"Columbia's environmental commitment has always been strong, and our market position is about being honest and transparent with the materials we use and deliver," said Todd Vogelsinger, Columbia Forest Products' director of marketing. "Our customers want to know what they're buying, how it was made, what it was made with and where it's from, so we're proud to say we shrank our environmental footprint with U.S. soy," he continued. See http://cfpwood.com.
Have something to say? Share your thoughts with us in the comments below.