PotlatchDeltic joins fellow lumber giants in production halt
April 16, 2020 | 12:21 pm CDT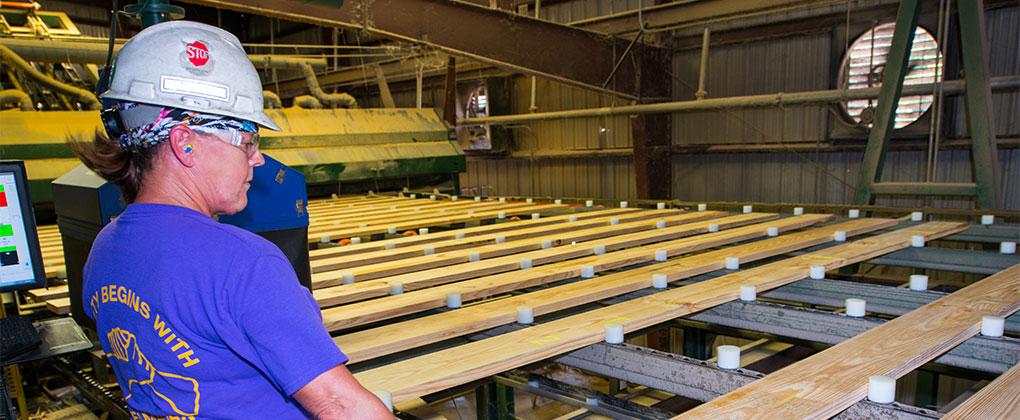 ST. MARIES, Idaho - Lumber giant PotlatchDeltic will temporarily halt all production at one of its industrial plywood plants in Oregon because of COVID-19.
The shut down will begin April 20 and last for two weeks. It may be extended further the company says, depending on market conditions. It continues to operate all other plants, which include mills in Idaho, Michigan, Minnesota, and Arkansas.
"Our balance sheet remains strong and PotlatchDeltic will outlast the pandemic and be ready to return to 100% capacity when conditions return to normal," said Chairman and CEO Mike Covey.
PotlatchDeltic is not the only lumber producer to curtail production because of the virus. 
Boise Cascade will reduce plywood production by 25-35 percent and engineered wood by 20-40 percent depending on location, and in comparison to first quarter levels. The reductions are expected to be implemented through a combination of periodic curtailments and reductions in operating schedules at specific facilities.
Weyerhaeuser will lower lumber production by 20 percent, OSB by 15 percent, and engineered wood by 15-25 perent. All reductions will be temporary. The company says it's working to mitigate supply chain disruptions and slower log deliveries to Asia. It's also reducing capital expenditures for the year by $70-90 million.
Louisiana-Pacific is reducing OSB prodution by at least 100 million square feet in April. That's almost one third of the company's total OSB capacity. 
Potlatch and Deltic Timber Corp. merged early 2018, forming a wood products and forestry behemoth. PotlatchDeltic employs more than 1,500 and serves more than 200 customers. Its lumber capacity is heavily weighted towards high-margin southern yellow pine lumber, with over half of the company's capacity being produced at its three southern mills. The company manages nearly 2 million acres of land and operates six sawmills and an industrial-grade plywood mill.
Have something to say? Share your thoughts with us in the comments below.