PotlatchDeltic credits historic lumber prices for record financial performance
October 27, 2020 | 12:07 pm CDT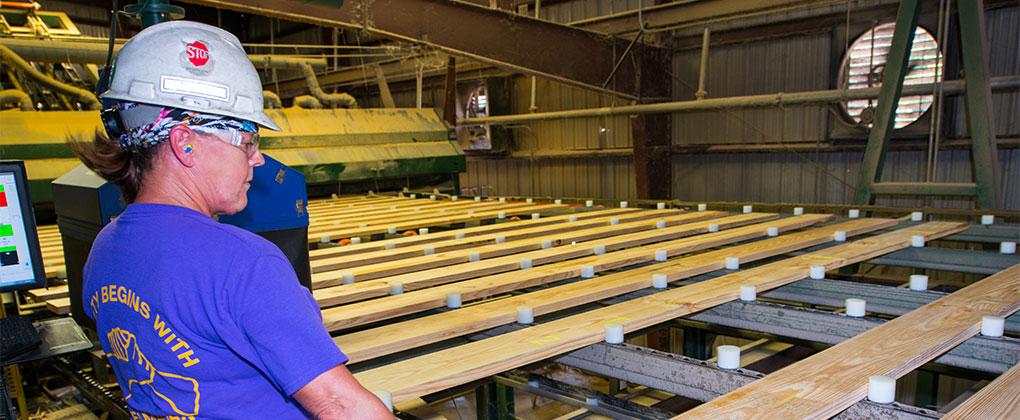 SPOKANE, Wash. - American lumber giant PotlatchDeltic is calling its third-quarter performance record-breaking, and the numbers seem to agree.
The company reported net income of $81.0 million, or $1.20 per diluted share, on revenues of $313.0 million for the quarter ended September 30, 2020. Net income was $20.6 million, or $0.30 per diluted share, on revenues of $226.3 million for the quarter ended September 30, 2019.
"Our Timberlands and Wood Products businesses achieved record financial performance as outstanding operational execution by our employees capitalized on the historic run in lumber prices against the backdrop of a challenging COVID environment," said Mike Covey, chairman and chief executive officer.  "Looking to the fourth quarter of 2020, our financial results will continue to benefit from high lumber prices through an extended lumber order file and lagged index pricing on our Idaho sawlogs."
Third quarter highlights include:
Generated record quarterly Total Adjusted EBITDDA of $135.4 million and Total Adjusted EBITDDA margin of 43%
Historic lumber prices drove Wood Products record quarterly Adjusted EBITDDA performance
Timberlands set quarterly records for harvest volume and Adjusted EBITDDA
Expanded strong liquidity position to $528 million as of Q3 2020
Timberlands highlights:
Timberlands Adjusted EBITDDA increased $34.1 million from Q2 levels
Northern and Southern harvest volumes increased seasonally
Northern sawlog prices increased 30% due primarily to higher prices on lumber-indexed volume
Wood Products highlights:
Wood Products Adjusted EBITDDA increased $70.8 million from Q2 2020 levels
Average lumber price was $637 per MBF Q3 2020, 55% higher than Q2 2020
Lumber shipments increased 17% in Q3 2020 driven by higher production hours
Wood Products positively impacted by plywood mill returning to normal operating level after Q2 2020 curtailment
Potlatch and Deltic Timber Corp. merged early 2018, forming a wood products and forestry behemoth. PotlatchDeltic employs more than 1,500 and serves more than 200 customers. Its lumber capacity is heavily weighted towards high-margin southern yellow pine lumber, with over half of the company's capacity being produced at its three southern mills. The company manages nearly 2 million acres of land and operates six sawmills and an industrial-grade plywood mill.
Have something to say? Share your thoughts with us in the comments below.