Puffed Wood Pellets Hold Promise for Coal Power Plant Conversions
September 16, 2015 | 9:57 am CDT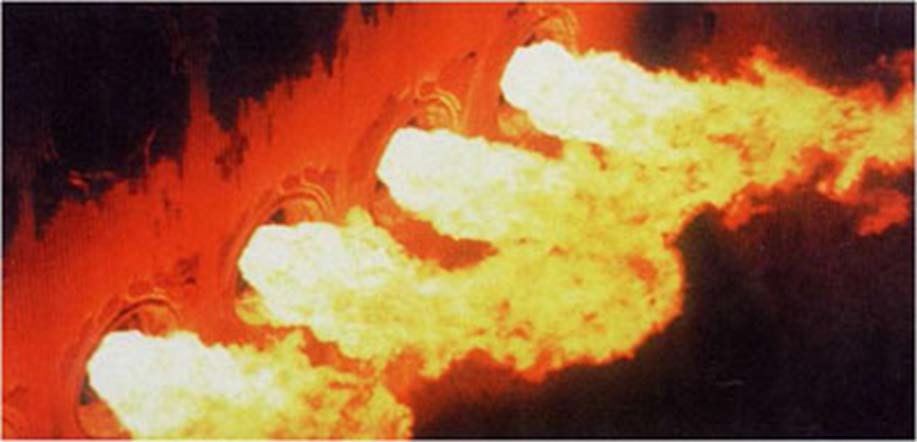 AUBURN HILLS, MI - A Michigan firm says it will bring to market a biomass conversion process that transforms wood waste and other vegetation into material that burns well with coal. Developed by Biomass Energy Enhancements, the new process overcomes limitations of standard pelliting wood and thermal drying, with can leave polluting toxic salts and energy-dampening moisture in the biomass. 
Munro & Associates says it has been working with Biomass Energy Enhancements and UK-based and AIM-listed Active Energy Group Plc to bring to market what it terms the first sustainable biomass fuel. Since it can be used in traditional coal-fired plants as a co-mixed fuel or independently without changing the infrastructure of the plant, it eliminates hundreds of millions of dollars in conversion costs. Current coal-fired plants can reduce pollution emissions by transitioning to the new fuel, Munro says.
Burning pulverized wood pellets in Ontario
Other processes that have been used in the past, such as simple compaction and thermal drying, either leave a high level of toxic salts in the biomass creating pollution and frequent maintenance issues or leave too much intercellular moisture reducing the effective energy release from the fuels.  BEE's process "explodes" the fibers like popcorn and exposes the intra-fiber moisture and soluble salts which can then be easily removed.  This new process allows biofuels to be generated from materials that would not have been suitable or viable before, such as reclaimed waste wood, and diseased and invasive crops or trees.
---
A further benefit is that the final product is also hydrophobic, which not only prevents possible reabsorption of moisture that would degrade the fuel, but it subsequently reduces distribution, transportation and storage costs.

"Although Munro has worked on several new technologies over the years, rarely does the company make the leap to actually invest in the technologies as well," said Sandy Munro, CEO of Munro & Associates. "This process has the potential to revolutionize the industry."  

Munro's engineers worked with the BEE team to create a highly scalable, mobile and "flexible in the field" process that can be moved anywhere in the world, which it says creates a massive savings.

"Our primary goal at BEE was to make the unusable usable," said Chas Fritz, CEO of BEE. Fritz cites U.S. Department of Energy figures showing that over 93 million tons of forestry residues are left to rot each year in the U.S. alone, not counting waste timber from sawmills, construction sites and other industrial uses such as redundant railroad ties.
"Our unique process converts all of that material into high-energy fuel, benefitting the environment in numerous ways," Fritz says. Active Energy Group will help execute the project as a global  worldwide launch.

"My colleagues and I have been searching for the past five years for the 'holy grail' of the power generation industry: a sustainable clean energy fuel that will act as a direct replacement for coal; some nine billion tons of which is currently utilized each year, causing enormous damage to the environment," said Richard Spinks, CEO of AEG. "I'm delighted to report that after a few false starts, we've not only found a method of producing that fuel, but that after months of working closely with BEE and thoroughly testing their claims for their technology, we're even more convinced that they're the ideal partners for AEG."

Munro says its engineers took the original prototype design created by BEE and scaled it up to create the new process/design. A critical component of Munro's redesign methodology is its proprietary Design Profit software that provides the company with the unique ability to assess virtually every aspect of the manufacturing process and its associated costs. Through the software, every system, sub-system and component – along with its fabrication process, assembly steps and fastening methods (including tools) – is analyzed to produce accurate metrics for piece cost, labor cost and non-labor costs, as well as investment costs.
Have something to say? Share your thoughts with us in the comments below.