Part 2 of popular apprenticeship webinar slated for February 16
January 28, 2021 | 9:55 am CST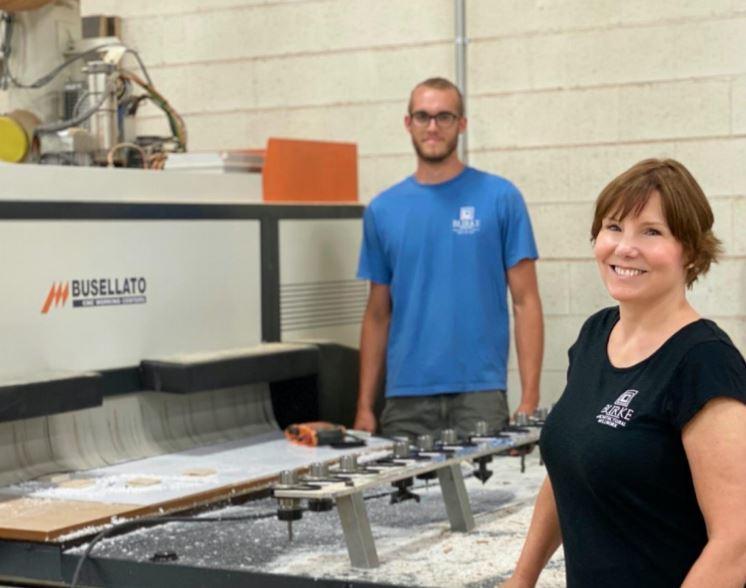 Due to the popularity of the
December 10, 2020 webinar
discussing how one woman created a U.S. Department of Labor-approved apprenticeship program, Woodworking Network offers a deeper dive into the subject on February 16 at 2 p.m. Eastern.  The webinar is titled, "Grow your own: Training your future skilled woodworkers Part 2." The webinar is sponsored by
Casadei Busellato
.
Kelly Victor-Burke, the majority owner of Burke Architectural Millwork of Livonia, Mich, will detail the steps involved in setting up the program and offer insights into building the right culture, mentoring, and funding.  Burke drafted the initial framework of the program to address the employment gap in the wood products industry through cross-training and upskilling new and existing employees in a combination of CAD, mechatronics, wood processing, coatings, estimating and project management.
 Kelly Victor-Burke 
Also presenting is Mark Smith, an industrial technology teacher, and Woodwork Career Alliance Education Committee Member. Smith will discuss the best ways to work in your community to recruit young people for apprenticeships, through a process called Vision Casting.  The process of helping people gain a better understanding an idea through word, picture, and or story and putting processes in place to move towards that better understanding.  Smith will discuss the ways you can begin vision casting at your local school/college. Among them:
1. Make a presentation to the administration and school board at board meeting.
2. Meet with the local teacher(s).
3. Set up a booth at the school College/Career Day event
Mark Smith
4. Make a presentation to the CTE classes
5. Host a field trip at your facility
6. Offer teacher training day event at your manufacturing facility
7. Give tour of your facility to local administration and school board.
8. Offer to host a school board meeting at your manufacturing facility and make a presentation.
9. Send company representative to help give out awards to students during school awards event.
10. Someone at your company mentor a student.
Have something to say? Share your thoughts with us in the comments below.