OSB production climbs faster than softwood plywood
August 9, 2018 | 9:37 am CDT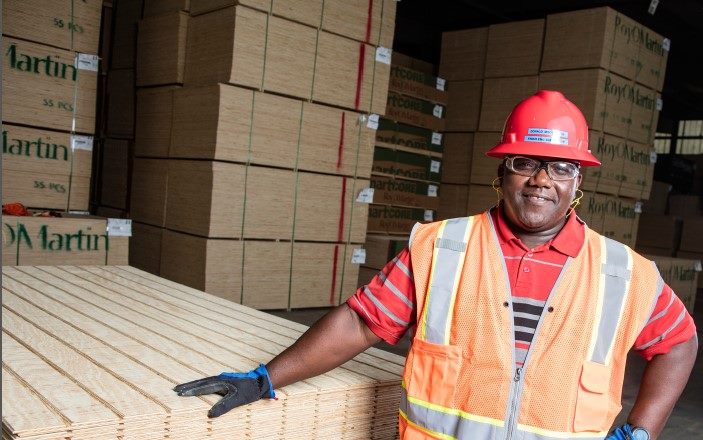 Photo By RoyOMartin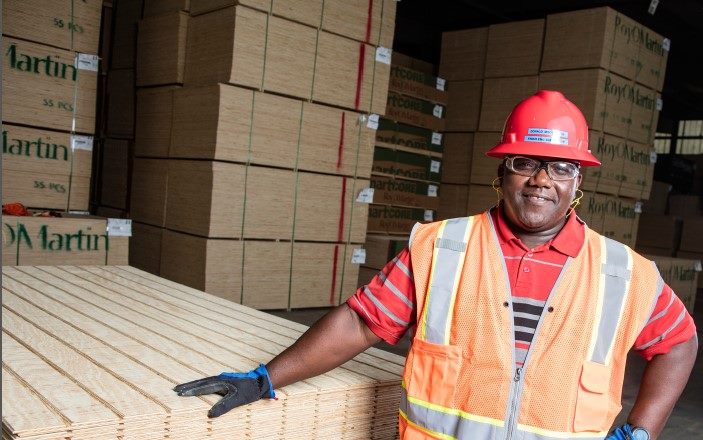 Photo by RoyOMartin
Production of oriented strand board (OSB) was considerably up in the second quarter according to APA - The Engineered Wood Association, much more than softwood plywood production.
For the first three months of the year, OSB and softwood plywood saw similar performances in production. But now OSB is up - edging up 5.7 percent higher over 2017 and reaching production of nearly 190 million cubic feet.
The APA showed that the biggest improvements came to light in the South and Southeast U.S., where output was 8.8 percent higher than last year. OSB production in the north remained more stagnant and Canadian production rose 3 percent.
New OSB plants in the U.S. have begun production. A massive
158-acre RoyOMartin OSB facility
opened in May - adding 165 jobs. The company says it's the first greenfield facility to manufacture OSB in the U.S.
Another plant
, also in Texas, from Martco, began production in April.
OSB is commonly used in the construction of residential and multifamily housing, as well as in a variety of other applications.
Have something to say? Share your thoughts with us in the comments below.