Oregon State Univ. gets $500,000 to study mass timber moisture effects
August 9, 2018 | 9:19 am CDT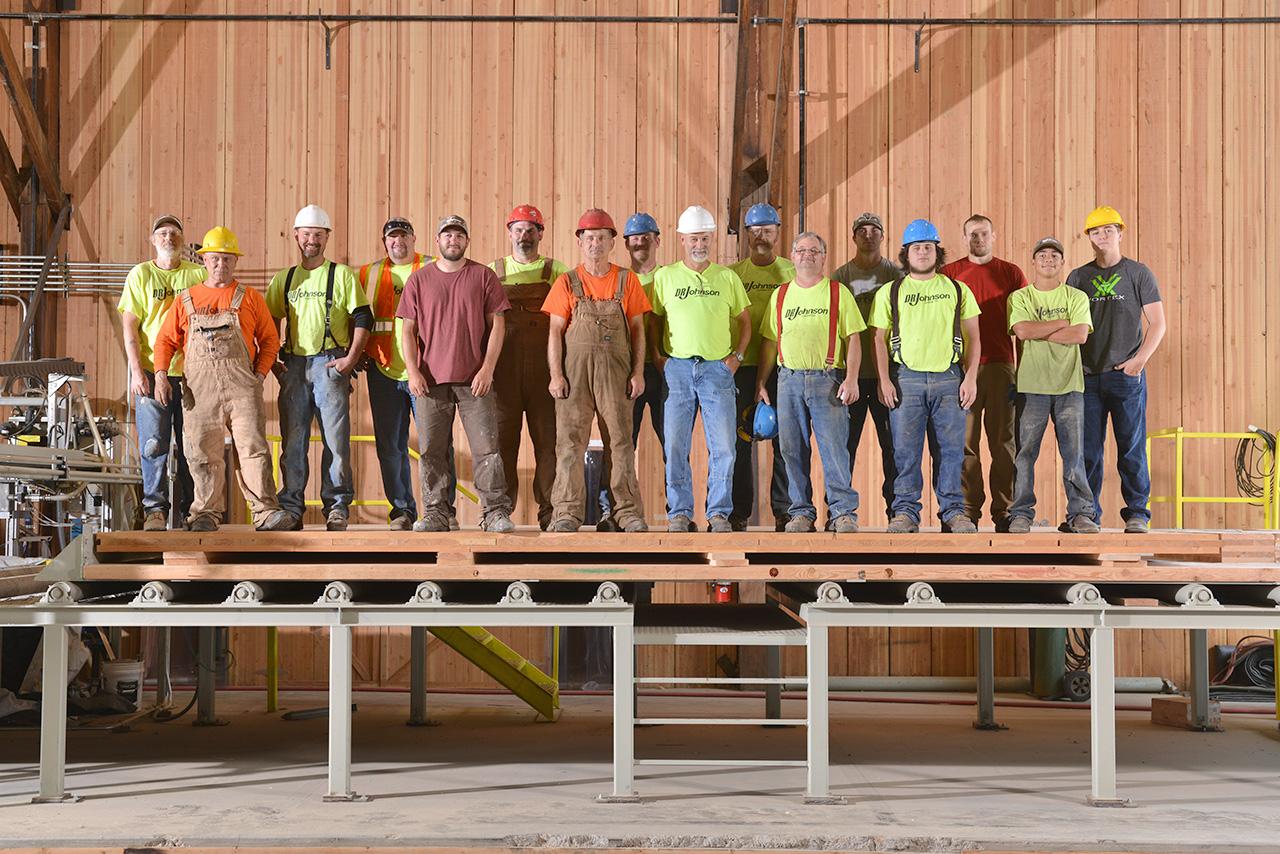 Photo By D.R. Johnson
CORVALLIS, Ore. - The USDA will give Oregon State University nearly $500,000 to study the effects of moisture accumulation in mass timber and cross-laminated timber (CLT) buildings.
The grant is an effect of the
Timber Innovation Act
, recently included in the 2018 Farm Bill. The Timber Innovation Act creates research and development programs under the USDA for mass timber, which includes CLT, glue-laminated beams, and laminated veneer lumber. The goal is to get mass timber to become an official construction material in U.S. building codes.
Being absent in U.S. building codes leaves mass timber without a standard rating system for quality and safety.
With the grant, OSU researchers will begin investigation moisture accumulation effects in mass timber buildings.
---
"Obviously in the Pacific Northwest, rain and moisture is a factor," said Iain Macdonald, associate director of the TallWood Design Institute at OSU, to Capital Press. "There's pretty good anecdotal evidence that these buildings perform well in moisture. ... We see a need for a bit more empirical analysis of the whole thing."
The Timber Innovation Act, which has support from mass timber leading firms like D.R. Johnson, would effectively:
Establish a performance driven research and development program for advancing tall wood building construction in the United States;
Authorize the Tall Wood Building Prize Competition through the U.S. Department of Agriculture (USDA) annually for the next five years;
Create federal grants to support state, local, university and private sector education, outreach, research and development, including education and assistance for architects and builders, that will accelerate the use of wood in tall buildings;
Authorize technical assistance from USDA, in cooperation with state foresters and state extension directors (or equivalent state officials), to implement a program of education and technical assistance for mass timber applications; and
Incentivize the retrofitting of existing facilities located in areas with high unemployment rates, to spur job creation in rural areas.
"We applaud the members of Congress who co-sponsored the Timber Innovation Act bill and encourage others to sign on," said Valerie Johnson, president and CEO of D.R. Johnson Wood Innovations.
CLT can be used to construct buildings of equal strength and fire-resistance as those made of steel and concrete. It has fueled the passions of architects and environmentalists, who believe it to be a much greener method for housing the world's growing population. 
Due to its benefits for carbon capture and reduced CO2 emissions in construction, CLT has sparked interest worldwide. Proposals for new projects include a 500,000-sq-ft skyscraper in New Jersey, a 100-story tower in London, a 40-story building in Stockholm, and a residential complex in Vancouver.  An 18-story CLT wood structure, a student residence at the University of British Columbia, is nearing completion.
Have something to say? Share your thoughts with us in the comments below.