Opinion: Speaking out for 250,000 American workers in cabinet industry
By Stephen Wellborn
August 7, 2019 | 12:49 pm CDT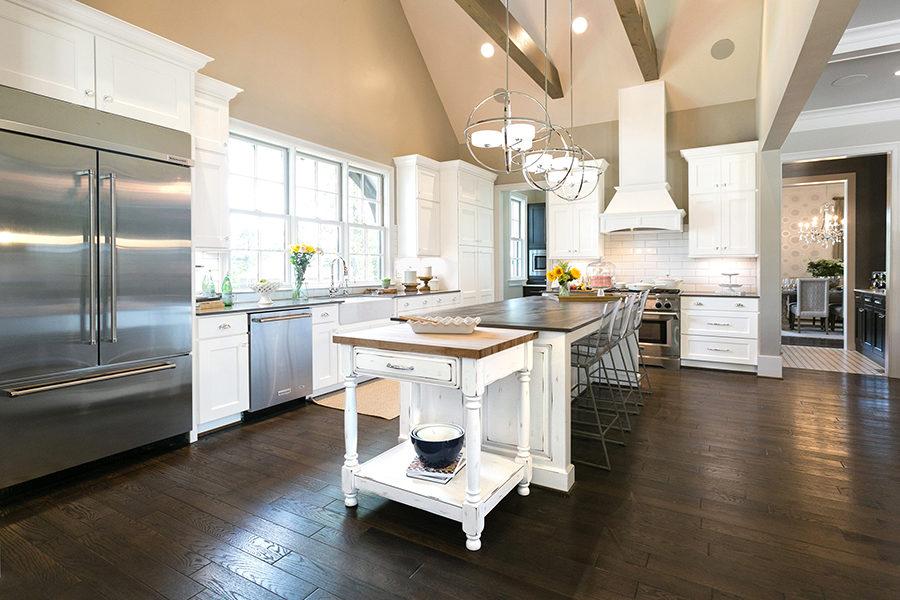 The Department of Commerce (DOC) has released their decision on whether China should be subject to new countervailing duties. There's been a lot of talk about trade these days, especially way up at the top between leaders. I want to make sure that we can still hear the voice of the people that many of these policies affect. I want to make sure we put American workers first.
Recently, Senator Mike Rounds and I came together to discuss how China is being unfair in their trade practices and how that is a real threat to more than 250,000 American jobs in my industry – the American kitchen cabinet industry. China is threatening our jobs and our way of life – and it needs to be addressed.
Every time I meet someone in the kitchen cabinet industry, they tell me about their family. This business, like many other small-town businesses, often employs generations of workers. It's not just the mom supporting her five kids on a steady middle-class income, but that woman's brother and cousin and uncle and more who end up working in the same industry, proud to take home a good paycheck that supports their own family.
I'm from Ashland, Alabama, where my family has been making cabinets for nearly 60 years. My father, Paul, founded Wellborn Cabinet in 1961 in this town and we are still here today, still supporting our local community and still supporting generations of workers at our facility.
I have been fortunate to see this business grow from a 3,200 square foot facility to a 2,000,000 square foot facility but lose none of its priorities or its hometown warmth. I have been fortunate to have my father, mother, wife, son, daughters, brothers, sisters, cousins, and other extended family work in this industry. To me, this has always been personal. It's why we provide daily hot meals for our staff. It's why we have on-site daycare to support our employees' families.
It can feel like a perfect place, when you're there. Everyone working hard, families together sharing work, new friends and old friends catching up over lunch. That's why I fiercely want to protect this way of life. I have seen other industries like mine disappear in America. I have seen the furniture industry and the garment industry evaporate, likely never to return. I know that this is because of unfair trading practices that countries like China are participating in.  And I also know that this is happening to my own industry, threatening a world and a way of life I dearly love.
Chinese kitchen cabinets are undercutting our pricing, often charging anything from 20 to 60 percent less for the same product. They can take a loss on their products because they are being subsidized by their government and the unfairness of that sticks in my throat. I see how much good a solid company like Wellborn Cabinets does for a town like Ashland. I have seen it in towns across the country and at other facilities like mine. We support local schools, churches, and charities. We support tens of thousands of indirect jobs in the community. When we are being squeezed by the unfair pricing of a foreign country like China, our community is going to suffer along with us.
We have gone from producing 16,000 cabinets a week to producing 10,000 cabinets a week. That means we have had to also go from 2,200 employees to 1,300 employees. That saddens me and it frightens me. Every employee feels like a member of our larger family and losing any is a loss felt by all. That's why I support this landmark trade case against China being adjudicated by the International Trade Commission (ITC) and Department of Commerce right now. We have to take a stand for our people. We have to be their voice on the world stage, because it can be really hard for someone in Ashland, Alabama, to have their voice heard in a trade dispute between nations. But it is their voice we have to be listening to. All of these kitchen cabinet jobs are in America's heartland and if these more than 250,000 jobs go away, it will destroy my local community and communities across the nation.
We are all for free trade, but it must be fair. What China is doing to our industry is not fair and we need action now. Make the game fair and we can compete with the best of them. Don't let these proud American workers' voices be lost in the din. The judgement on countervailing duties/anti-dumping tariffs can determine the jobs of more than 250,000 American jobs. So, we must listen to what they have to say, and let's level the playing for American kitchen cabinet workers and their families.
Stephen Wellborn is director of product and research development for Wellborn Cabinet
Have something to say? Share your thoughts with us in the comments below.