Employees express COVID safety concerns at Omega Cabinetry
January 4, 2021 | 10:58 am CST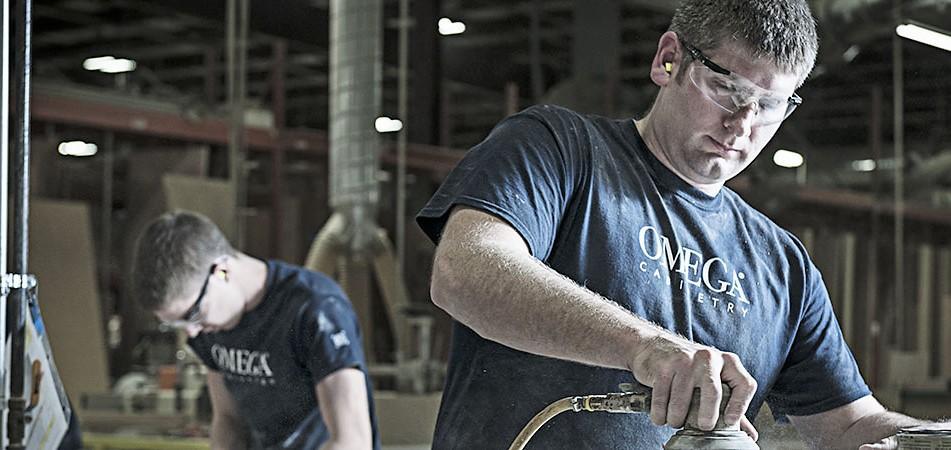 WATERLOO, Iowa - Several Omega Cabinetry employees have expressed concern that the company is not taking COVID seriously enough at its plant in Waterloo, Iowa. 
The Iowa Council for Worker Safety, which describes itself as "a coalition of labor, faith-based, and community organizations striving to keep Iowa workers safe," hand-delivered a letter to Omega Cabinetry late last month. 
"Your employees have expressed concern that management at your facility, including front line supervisors, are not taking the health and safety of workers and communities as seriously as you should, and there is a growing concern that the plant has become too lax on health and safety standards," the letter reads.
"As you know, an establishment the size of yours, can easily become a super spreader of COVID with the potential to spread it to dozens of communities through exposure to your employees," the letter continued.
Omega said it has been taking proper precautions in a statement:
"The health and wellbeing of all our Omega associates and the communities in which we live and work is our top priority. We have been following or exceeding CDC guidelines during the COVID-19 crisis and have put in place a number of enhanced safety measures to protect our associates. At our Waterloo facility, we have increased physical distancing protocols, enforced face coverings and temperature checks, and increased the frequency of our everyday cleaning.
"We are committed to providing our associates with an environment where they feel comfortable and safe. If at any point our associates don't see our protocols being followed, we encourage them to reach out to human resources. Omega encourages employees to stay vigilant and speak up."
Teamsters Local #238 Union secretary Jesse Case says the union, which is not affiliated with Omega, has received complaints from employees who say their health and safety concerns are being ignored. Case
told The Courier
that Omega has not responded to the union's attempted outreach.
Omega, which is owned by MasterBrand, furloughed 800 workers soon after the pandemic struck. It currently employs around 600.
MasterBrand, North America's largest cabinetmaker, temporarily shut down both its 
StarMark Cabinetry plant
 in South Dakota as well as an Alabama plant due to COVID. Both shutdowns were forced after employees tested positive for COVID. Increased safety measures were then put in place, and both plants have reopened.
Have something to say? Share your thoughts with us in the comments below.