Office and contract furniture market remains solid
November 6, 2017 | 8:42 am CST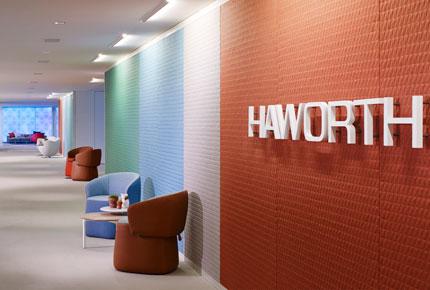 HOLLAND, Mich. -- Manufacturers of office and contract furniture are continuing to see a solid market, according to a quarterly survey of the industry.
Michael A. Dunlap & Associates, LLC released the results of its October 2017 Quarterly MADA / OFI Trends Survey, a tool that measures the current business activity of the commercial (office, education, healthcare, and hospitality) furniture industry and its suppliers.
"The industry continues to grow but at a nice, steady pace. The Overall Index is strong and remains above the 54.94 Survey average. We remain confident that 2017 will exceed 2016," Mike Dunlap commented. "I feel good about where the industry is going now and into 2018." 
This survey was completed during the month of October 2017 and marks the 52nd Edition. The survey focuses on 10 key business activities and respondents rate each area on a scale of 10 (the highest) to 1 (the lowest). These include gross shipments, order backlog/incoming orders, employment levels, manufacturing hours (overtime vs. reduced hours), capital investment, tooling expenditures, new product development activity, raw material costs, employee costs, and the respondents' personal outlook on the industry. 
The survey establishes an Industry Index Number to quantify where the industry is currently performing. For example, an index of 100 means that things "couldn't be better", an index of one is "absolutely the worst" it can be, and an index of 50 means it is neutral; no change "up" or "down." 
The October Survey Overall Index is 55.22. The highest recorded Index was 59.72 in July 2005 and the lowest was 41.45 in April 2009 during the bottom of the recession. The survey average after 52 surveys is 54.94.
The October 2017 survey highlights are:
Gross Sales is 61.15, up from 60.29 in July, with an average of 57.99 and median of 60.19. This clearly shows the pent up demand from previous quarters. 
Order Backlog is 61.60, down from 64.12 in July, with an average of 57.36 and Median of 59.06. Tied with the Gross Shipments Index, this is good news for the fourth  quarter and into 2018. 
Employment Levels is 51.92, down from 54.29 in July, with an average of 52.48 and Median of 53.27. Hiring has slowed, but it's due to labor shortages, not need. 
Hours Worked is 55.65, down from 58.33 in July, with an average of 55.70 and Median of 55.70. This has leveled off but remains strong.  
Capital Expenditures is 56.09, down from 62.06 in July, with an average of 56.00 and median of 56.46. This consistent and solid. 
Tooling Expenditures is 66.65, up from 60.31 in July, with an average of 56.48 and median of 56.83. This is not a normal pattern, as this is the highest Index for tooling expenditures since we began the survey. Third quarter tooling expenditures are usually weaker than other quarters. 
Product Development Activity is 59.55, down from 63.64 in July, with an average of 63.38 and median of 63.08. Although quite positive, this index is the weakest we've seen in three years. 
Raw Materials Costs is 45.65, down 0.02 from 45.67 in July, with an average of 45.04 and median of 45.13. This is reported to be normal. 
Employee Costs is 48.26, improved from 47.65 in July, with an average of 46.63 and median of 46.55. This is also very normal. 
Personal Outlook is 62.40, down from 64.29 in July, with an average of 58.54 and Median of 61.46. This is still very strong, according to Dunlap.
"Although some think the slowdown with some of the large public companies indicates a general decline in the industry performance, at MADA, we disagree," Dunlap said. "We are surveying many more than five or six companies. The growth is coming from the smaller under $50.0 Million sales and fewer than 250 employees. I am still pleased to see the strength of the Personal Outlook Index. It's a purely emotional question but we put a lot of value on this content." 
The most frequently cited perceived threats to the industry's success are material costs and healthcare costs. Healthcare costs are the most commonly cited concern from respondents since this survey process was started in August 2004. 
The October 2017 MADA / OFI Trends survey was sent to more than 450 individuals involved with the commercial furniture industry's manufacturing and suppliers from Africa, Asia, Australia, Europe, North and South America and from companies ranging from more than $1 Billion in sales to less than $500,000 in sales. The survey repeats in January 2018. 
For further information, please contact: Mike Dunlap at 616-786-3524, e-mail: www.mdunlap-associates.com.
Have something to say? Share your thoughts with us in the comments below.